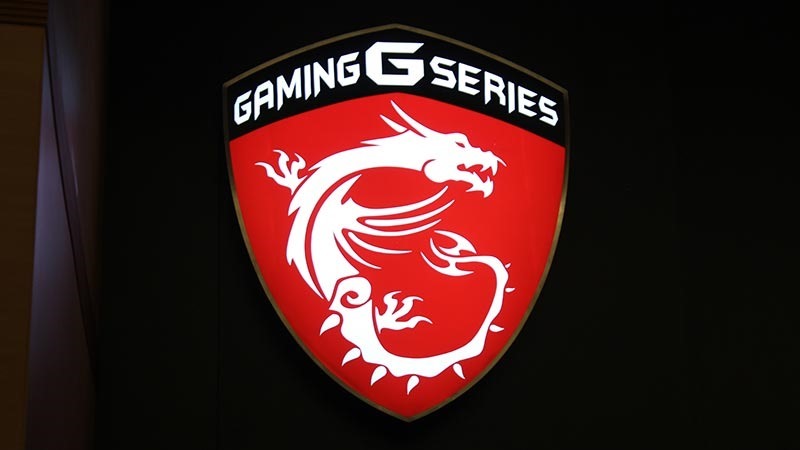 I was fortunate enough to be invited by MSI to join them in Taipei for Computex. The shindig included a tour of the company's headquarters in the Zhonghe District of New Taipei City, where I got to see a little of the design process behind their hardware, meet some of the staff that bring you the shiniest in gaming and enthusiast grade hardware.
And also, I got to watch way too many PowerPoint presentation slides, but that's just the way things go. I've told you before about the outlandish Virtual Reality backpack before, but to hear the minds behind it explain it a little more it all starts to make sense, in a sort of crazy way.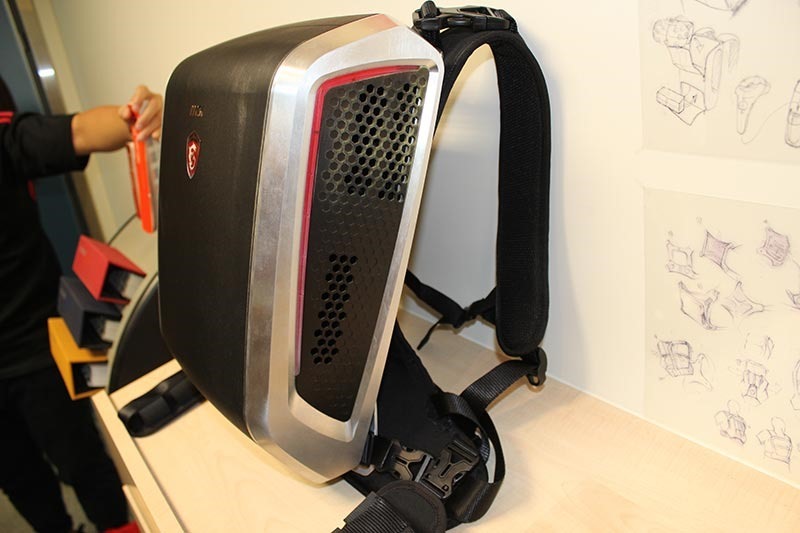 A conceptual prototype of the VR backpack
And while I got to see it in the flesh, I've not yet tried the thing (though I should be doing just that tomorrow). It's been deigned in co-operation with Intel, and features a notebook core i7 and a desktop-level 980. Presumably it's the MXM-based sort, as MSI says it'll be upgradeable. They also say you'll be able to get about an hour to an hour and half of VR gaming from the thing before needing a recharge – with VR gaming being as exhausting as it is though, it's unlikely you'll need all of that juice. Either way, you will be able to plug it in if you wish, but that sort of defeats the purpose.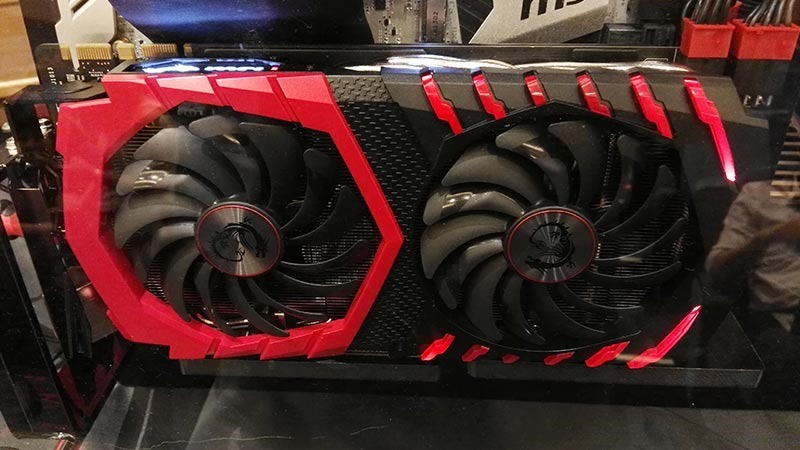 It wasn't even the thing I saw today that I coveted most. While Alessandro may have told you about the water-cooled Sea Hawk edition of the GTX 1080, it's the GTX 1080 Gaming X 8G that has my fancy tickled. With  MSI's TWIN FROZR VI cooler, TORX Fan 2.0 and double ball bearings it's not just fast, but also cool and quiet – but more interestingly, it deviates from the reference design of NVidia's Founders Edition of the card with a custom 12-phase PCB design, sporting a 6+8-pin PCIe power connector. MSI told us that it's got a voltage unlocked BIOS. It should be quite the overclocker's dream…not that you really need to overlock the beastly 1080 just yet.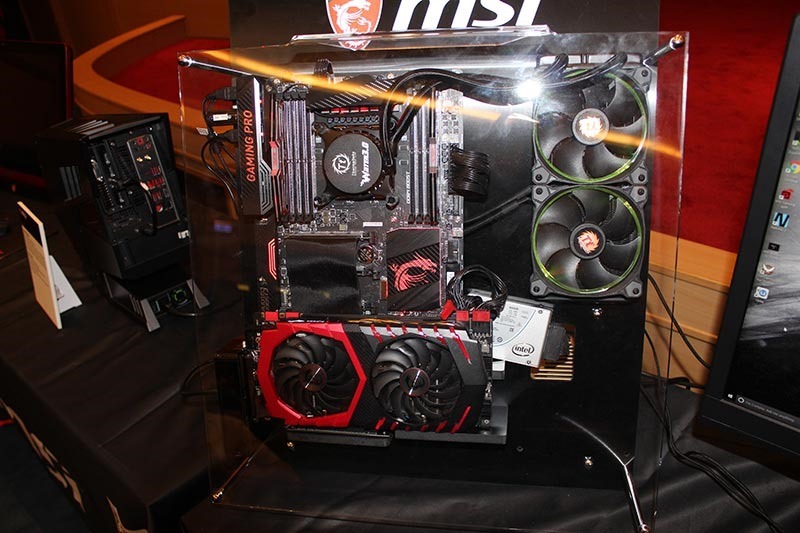 And I suppose I should tell you a little about MSI's newest, thinnest laptop too, seeing as it's already scooped up a Computex Award for being awesome. It's just about the thinnest gaming grade laptop my barely functional eyes have spied, and weighs in at just 1.9KGs. For a machine packing a Core i7 6700HQ and GTX970M, that's really impressive – and something I want to take a much, much closer look at.
I've not really been able to play with these shiny new toys yet, but as I said, that's happening tomorrow.
When I can find the time between stuffing my face with Chinese food, anyway (not pictured).
Last Updated: May 31, 2016