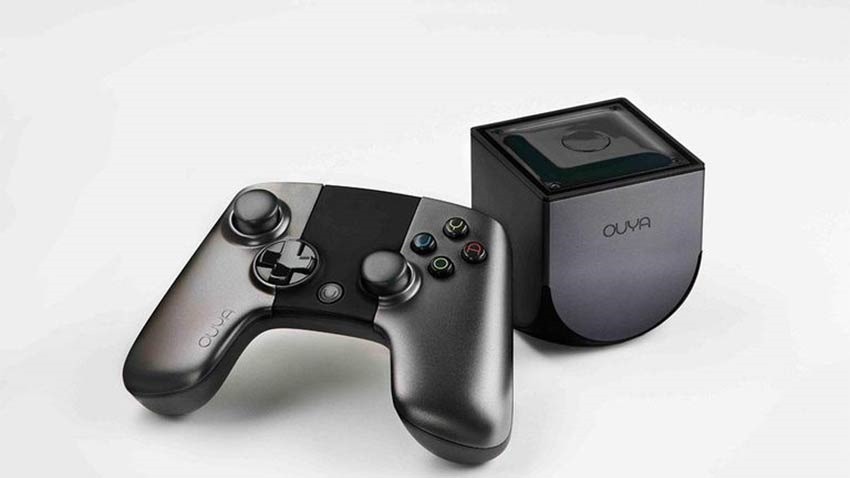 When it was released in 2013, the crowdfunded OUYA console was meant to be a revolution. By offering a super cheap Android-based console, the OUYA was meant to usher in a new era of smaller, cheaper games. It was to be the new de facto system for indie games and indie game development, with each system capable of running as a dev-kit.
The system was successfully crowdfunded in under 8 hours, so its makers expected the thing to fly off shelves. Unfortunately, production and quality problems arose and the OUYA was a dud. The business was later sold off to Razer, who retooled the thing and released it as the Razer Forge. That system was also a commercial failure and was discontinued in 2016.
Razer has now announced that the OUYA store is shutting down, signalling the final nail in the coffin for the beleaguered mini console. The store will shut down on June 25 2019, and owners of the Forge or OUYA are requested to download whatever games they have in their libraries, use any funds they may have sitting on their accounts, and then pretend like the whole thing was a bad dream. The OUYA and Forge TV websites will also be shut down, making them inaccessible.
Games will continue to run as long as they've been downloaded and don't explicitly require connectivity with the store or its services. Because the systems are Android-based, Google Play will still be a viable option for new games, provided they support the hardware.
The OUYA wasn't a complete failure, as it did give us a few noteworthy games. The most enduring of those, to my mind, is Towerfall Ascension. Originally exclusive to the OUYA, it was released elsewhere and is still one f the most fun party games available. Developer Matt Makes Games went on to develop the frankly incredible platformer Celeste as well. Another biggie that's since jumped to other platforms is the very silly, very addictive Duck Game.
Last Updated: May 22, 2019