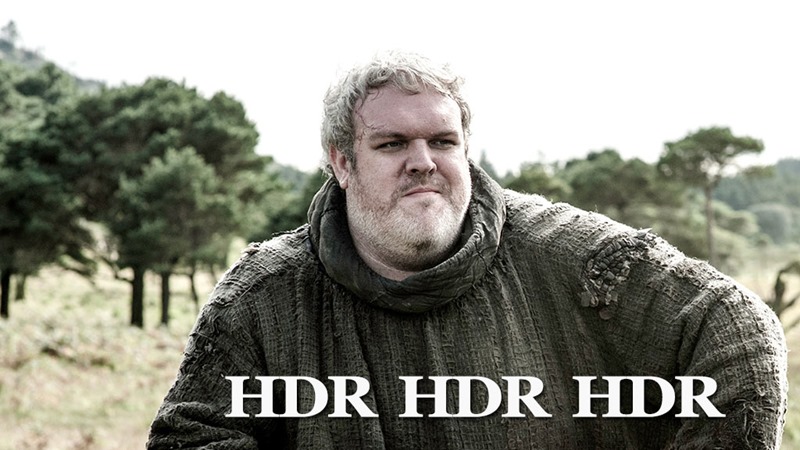 When Sony revealed its PlayStation 4 Pro, it made a big song and dance not just about 4K, but about HDR. For many developers, HDR is a bigger jump than the increase in resolution. High Dynamic Range – an increased colour gamut that allows for eye-popping colours – is the next big thing in display technology, and one of the things that makes buying a new TV for the new HDR-capable Xbox One S and PS4 Pro something that requires a fair bit of research.
To make the most of HDR, the set you buy has to have a peak brightness of 1000 nits – and very few of them meet that standard. Even if sets do meet spec, many don't support HDR over HDMI, making HDR implementation moot. Some do, but don't let you use HDR in game mode, leaving the input lag unchecked and making games unplayable. Others accept a HDR10 signal, but are actually 8-bit panels. It's a minefield – but is it really worth it?
Right now, I'd honestly have to say no. Many people can't even be sure that HDR is working in games, even on sets that meet its standards. And that's largely because HDR isn't very well implemented just yet. On top of that, there are so few games that work with HDR, that it may be best to wait for the new models that are announced at CES in January next year, and save up for whatever Black Friday specials come around in 2017.
Yes, in future, games that are built from the ground up to support HDR will be stunning on the requisite screens – but the current support means there's no need to jump in right now.
Here's a list of the current, and upcoming games that support HDR on the Xbox One S and PlayStation 4 Pro (via Ars Technica):
Xbox One S HDR-compatible titles
Call of Duty: Black Ops 3
Deus Ex: Mankind Divided
Final Fantasy XV
Forza Horizon 3
Gears of War 4
Hitman
NBA 2K17
Pure Chess Ultra
World of Tanks
Coming 2017
Resident Evil 7
Recore
Scalebound
PS4 HDR-compatible titles
Deus Ex: Mankind Divided
Final Fantasy XV
Hustle Kings
Infamous First Light
Infamous Second Son
The Last of Us: Remastered (and Left Behind DLC)
Mantis Burn Racing (HDR support coming soon)
NBA 2K17
Ratchet & Clank
Uncharted 4: A Thief's End
The Witness (HDR support coming soon)
World of Tanks
Coming 2017
Gran Turismo Sport
Horizon Zero Dawn
Gravity Rush 2
Days Gone
There are a few games that really do look spectacular with HDR on, like Gears of War 4, Forza Horizon, Ratchet and Clank, Infamous and The Last of Us Remastered – but in many others, the difference is negligible. That is likely to change, but right now, there's no pressing need to drop R30 000 on a TV that makes the most of HDR.
Last Updated: November 29, 2016