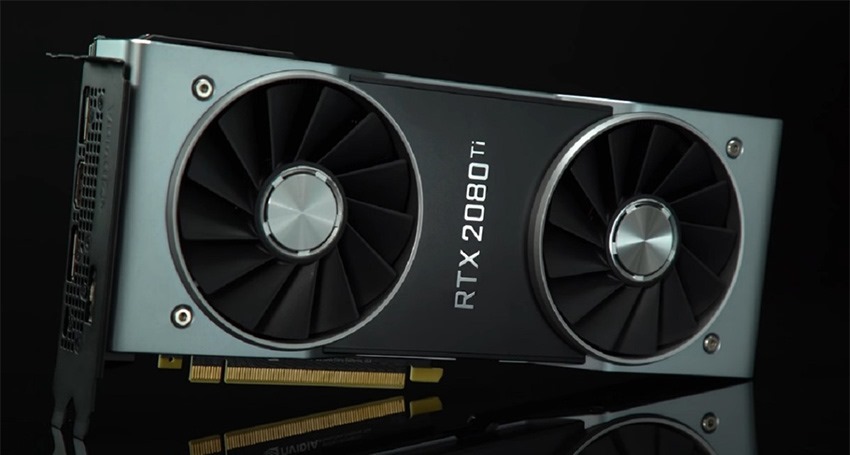 The Nvidia GTX 2080 Ti was meant to be in consumers' hands later this week – with Nvidia's beastly new cards set for general retail availability on September 20.
Now, unfortunately, those with more money than sense will have to wait a week. In a forum post, Nvidia said that the 2080 Ti will be delayed until 27 September. Those who pre-ordered the thing can expect it sometime between September 20 and September 27. The RTX 2080 Ti Founders Edition is priced at $1199, while regular non-Founders Edition cards will be $999.
The less powerful 2080 will be available on September 20 as planned.
According to Nvidia, both of these new cards will be able to play the latest games in 4K, at 60 fps. By using i's Deep Learning Super-Sampling, which uses AI-driven smoothing, users can actually experience an increase in performance. The RTX cards' other big feature, however, is expected to have quite a knock on performance. That feature, of course, is real-time Ray tracing, long considered the "holy grail" of video game graphics. Says Nvidia:
"Ray tracing is the definitive solution for lifelike lighting, reflections, and shadows, offering a level of realism far beyond what's possible using traditional rendering techniques. Turing is the first GPU capable of real-time ray tracing."
We'll soon find out just how amazing (or not!) the next generation of GPU technology is. Reviews of the RTX series of cards are set to go live on September 19.
Last Updated: September 17, 2018