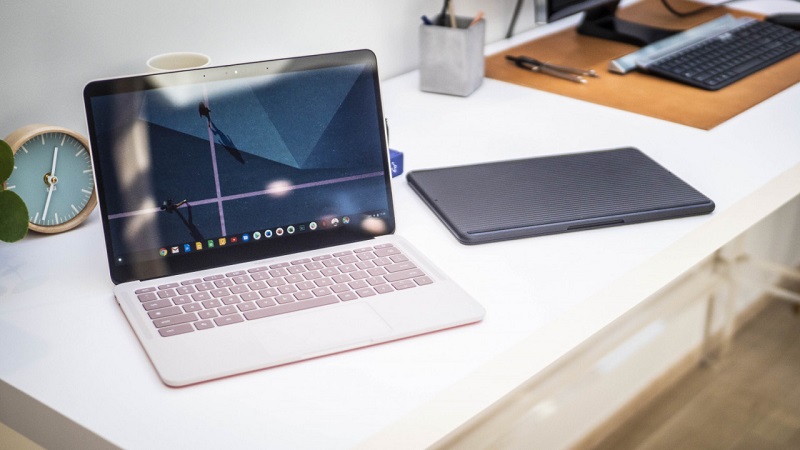 As part of Google's big Pixel launch event, they also announced that they are releasing a new Chromebook, titled the Pixelbook Go, which will essentially serve as a more budget-friendly take on the company's popular normal Chromebook which caters for more high-end users. A strategy which should suit their target market more as many ChromeOS users are looking for devices that cheaper than the stuff Apple, Dell and Microsoft offer anyway.
It might be a cheaper device, but the new "Chromebook" is by no means a low-powered devices as the specs of the laptop are still impressive featuring 8th Gen Intel Core processors, an option of 8GB or 16GB of RAM, SSD hard drives and a 13.3-inch, 16:9 touchscreen; capable of pushing out a 4K (3840 x 2160) resolution. These are not specs that are going to impress many though given that the starting price is set to $649, it is a lot cheaper than many other manufacturers are able to provide.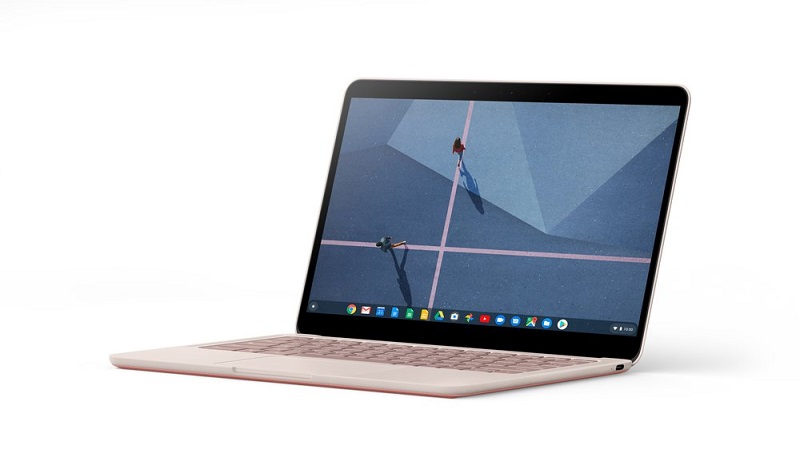 Google is offering four different configurations, depending on the price point of the user:
$649: 8GB RAM, 64GB SSD, FHD, 8th Gen Intel Core m3
$849: 8GB RAM, 128GB SSD, FHD, 8th Gen Intel Core i5
$999: 16GB RAM, 128GB SSD, FHD, 8th Gen Intel Core i5
$1,399: 16GB RAM, 256GB SSD, UHD, 8th Gen Intel Core i7
Perhaps most important with these new Pixelbooks is the extra portability on offer with the laptops only being 13.4mm thick and weighing slight over 1000 grams. Google is also claiming the new Chromebooks will feature a battery life of over 12 hours, which will add to its portability appeal. The laptop will also support fast charging where you can get around 3 hours of use off 20-minute charge times.
Other hardware features include USB-C ports — one on each side, a front-facing MP, 60 fps, 1080p video cameras and surprising in this day and age, a headphone jack too, which is something of a rare commodity but also blessing considering Bluetooth connectivity has been a weakness of Chromebooks in the past.
Whether this will be enough for Google to see more people adopt its Chromebook devices remains to be seen. It's unlikely that Microsoft's dominance on the notebook side of things will change anytime soon due to the support for Windows 10, but with these new cheaper Pixelbooks, Google is at least more competitive and if they can keep driving software support, should be able to become a strong viable alternative.
Last Updated: October 16, 2019