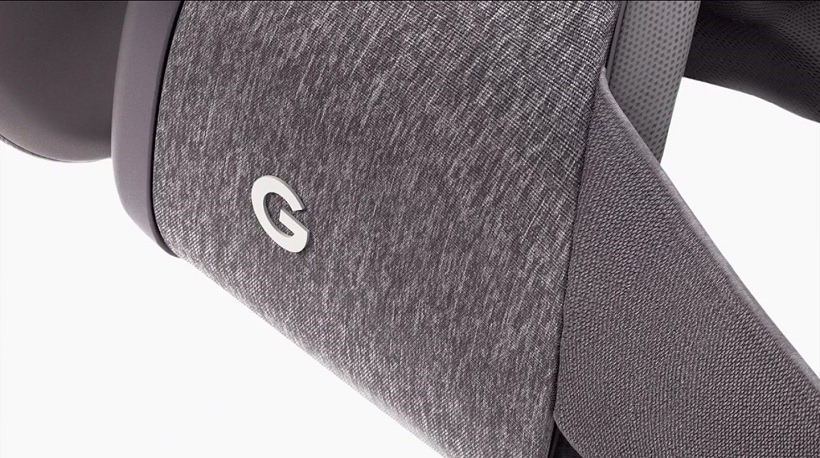 Google held a pretty low-key, yet very full press conference yesterday. Not only did the company reveal their first foray into the smartphone market with the Pixel, but they also finally unveiled a far more serious push into mobile VR. The Daydream View is the obvious next step in what Google helped created with Cardboard VR. A lightweight, simple mobile VR solution, that has already attracted the attention of one famed game designer.
The Daydream View is both elegant looking and surprisingly easy to use. Its mixture of plastic and fabric makes for a light headset to wear, while also functionally adding the ability for washing. The foam face mask can be detached from the headset and thrown in a washing machine – perfect after hours of long, sweat inducing use (Editor's note: ew). The front of the device folds open to reveal the Daydream's wireless controller, and space for any Daydream compatible Android device.
Right now that's limited to Google's own Pixel and Pixel XL, but they've promised that more devices will be revealed by the end of the year to expand compatibility. The headset offers enough space to allow for use with phones of all sizes, and even allows you to keep your cover on should you wish. Two nubs in the center help calibrate where your phone is sitting, meaning annoying adjustments to center it perfectly are a thing of the past.
The wireless controller also expands the possibilities of the device, which have already attracted the attention of game designers. Mike Bithell, creator of both Thomas Was Alone and Volume, has already revealed a Daydream exclusive game that he and his team are working on.
EarthShape is described as an arcade puzzler, that follows a lone astronaut sent on a mission to terraform a distant planet (are you listening Musk?). EarthShape will make use of the DayDream's wand-like controller to introduce some new gameplay mechanics, as you pick flowers, explore and transform the planet you're on. EVE Online developer CCP and Warner Bros. have also announced some titles for the headset, and Google promises hundreds of apps by the end of the year.
The Daydream View is set to retail for a really low $79 when it launches in November, and takes direct aim at the likes of Samsung and their Oculus powered Gear VR. The Mobile VR space is just starting to blossom, and new devices like the Daydream will only propel it forward.
Last Updated: October 5, 2016