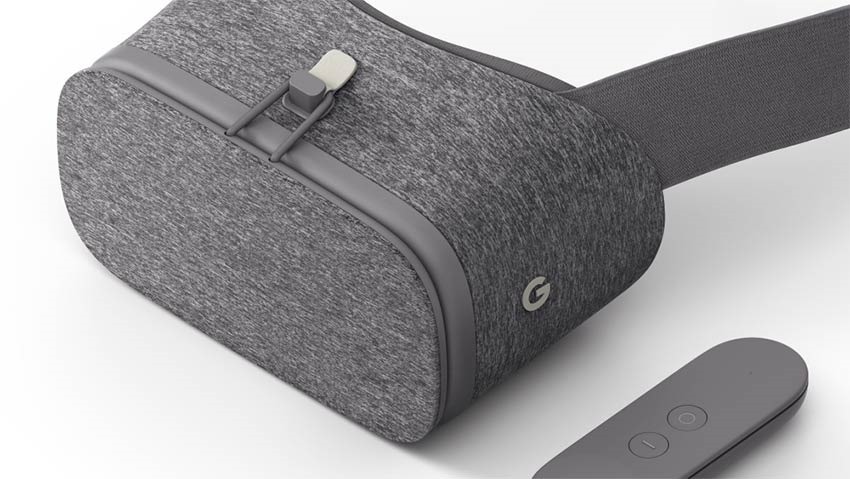 In 2016, Google launched its own VR platform for phones, called Daydream. It was limited to a few handsets, notable as a marquee feature for the company's own Pixel handsets. As a response to Samsung's Gear VR, Daydream was touted as an affordable VR solution, that used a phone slotted into a fabric headset that allowed for untethered VR.
And now, three years later, they're killing it off. When Google Announced the Pixel 4 this week, Google announced that the new flagship wouldn't support Daydream, and that the company would stop selling the headset.
"There hasn't been the broad consumer or developer adoption we had hoped, and we've seen decreasing usage over time of the Daydream View headset," Google said to Variety.
The app will still be available for existing Daydream users, but they shouldn't expect support for it. Even third parties like HBO and Hulu have discontinued support.
"We saw a lot of potential in smartphone VR – being able to use the smartphone you carry with you everywhere to power an immersive on-the-go experience," Google's statement continued, "But over time we noticed some clear limitations constraining smartphone VR from being a viable long-term solution. Most notably, asking people to put their phone in a headset and lose access to the apps they use throughout the day causes immense friction."
The announcement was made, disconcertingly, on the same day that Google revealed the launch date for its cloud-based game-streaming platform, Stadia. I'm not trying to suggest that Google will unceremoniously switch off Stadia's servers in the near future as that's very much an apples-to-oranges comparison, but I am going to say that the number of projects that Google has killed is staggering.
As for the future? Google's moving away from VR, towards AR – Augmented reality.
"We're investing heavily in helpful AR experiences like Google Lens, AR walking navigation in Maps, and AR in Search that use the smartphone camera to bridge the digital and physical worlds, helping people do more with what they see and learn about the world around them."
Personally, I can't wait for Google's publicly available AR solution, so I can buy into it, and then be sad when they bin it three years later.
Last Updated: October 17, 2019