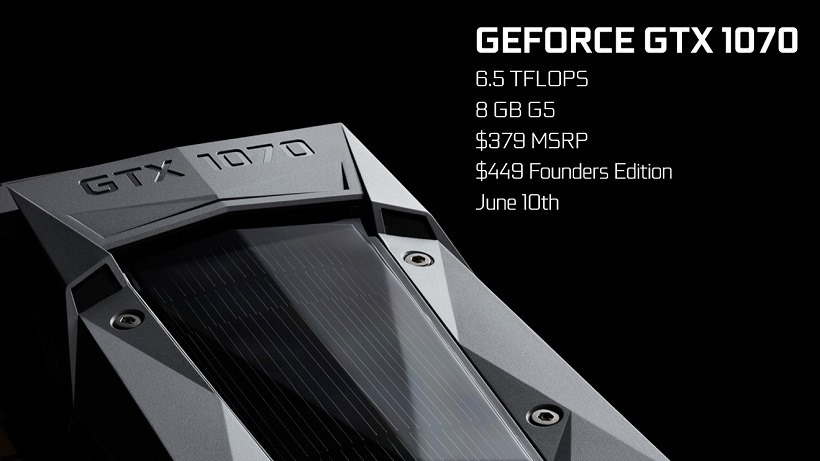 The GTX 1080 might be stealing all the headlines for now with its impressive benchmark and real-world performance, but there's a very big reason as to why the GTX 1070 isn't out this week. Last generation the GTX 970 practically killed the GTX 980 out the gate, offering a much better price per performance ration that catapulted it into the hearts of PC gamers. If these benchmarks are anything to go by, the GTX 1070 is gearing to do the exact same thing.
It must be explicitly said, however, that these are just leaked benchmarks that Videocardz have somehow managed to run, so there's a lot to be said about whether they can be replicated come June 10th. What they do show though is a clear message – that the GTX 1070 is in fact faster than both the Titan X and GTX 980Ti. The two fastest cards pre-Pascal are seemingly being made redundant, especially when you consider all the other benefits that Pascal brings to the table over performance gains.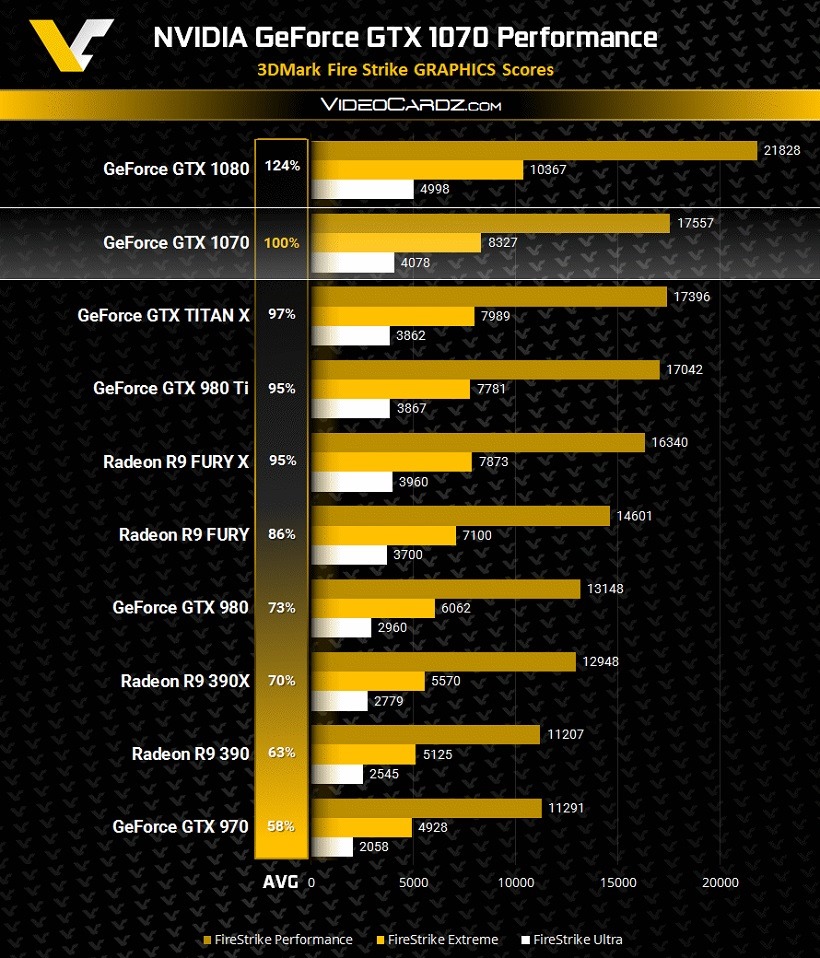 They're a lot smaller than the 1080, and Videocardz does mention that the Founder's Edition suffers from the same power and heating limitations as before. These synthetic tests aren't always indicative of real-world performance too, but I suspect that will only mean that the gap will widen when real games are thrown into the mix. The GTX 1070 also managed to overclock beyond 2GHz on its core clock, as well a increase its memory bandwidth by 32GB/s with a bit of tweaking.
It's not enough to stand up to the superior GDDR5X memory in the GTX 1080, but it does mean that the 8GB present will be faster than what the 980Ti and Titan X can produce. And all of this becomes nearly laughable when you consider the price, with the GTX 1070 aiming to retail for $380 with third-parties, and for $449 for the Founder's Edition. That makes it less than half the price of a Titan X, and close to that when compared to the 980Ti.
So yes, the GTX 1070 is certainly looking like the more important Pascal card coming out over the next few weeks, and it's certainly the one that will be scrutinised the most for upgrade viability. It's out on June 10th, while the GTX 1080 launches this Friday.
Last Updated: May 25, 2016