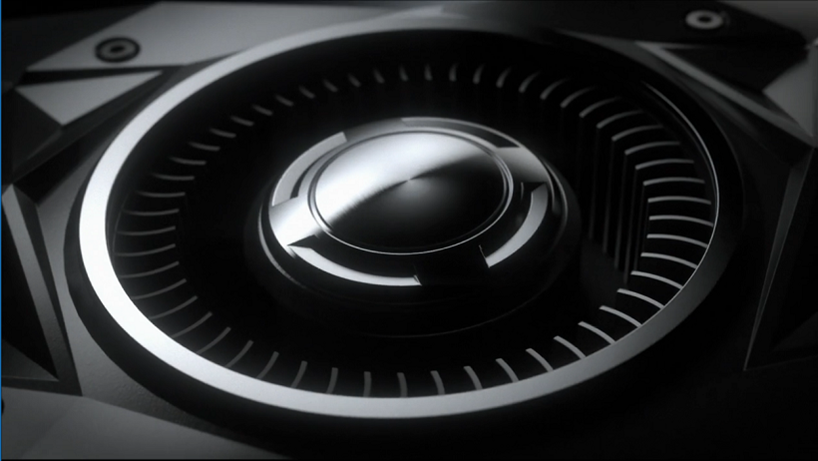 It was only earlier this week that the likes of ASUS and Gigabyte began teasing their inevitable GTX 1080 designs, as Nvidia launches their Founder's Edition card today. There still haven't been any formal reveals, and the bulk of them are likely to happen at Computex next week, but that hasn't stopped the incessant sleuthing on the internet. And it's paid off, with images for GTX 1080 designs surfacing from the likes of ASUS, Gigabyte and EVGA.
Leaked via Videocardz (the same people who leaked GTX 1070 benchmarks earlier this week), the GTX 1080 is going to herald brand new cooling designs from all three manufacturers. It kicks off with ASUS, who are set to reveal a brand new triple-fan Strix design for their 1080 variant, equipped with the Aura LED lighting that was teased earlier this week. The card is monstrously big too, taking up two slots in space to fit its fin aluminium heat sinks and sturdy metal back plate. It's simply gorgeous.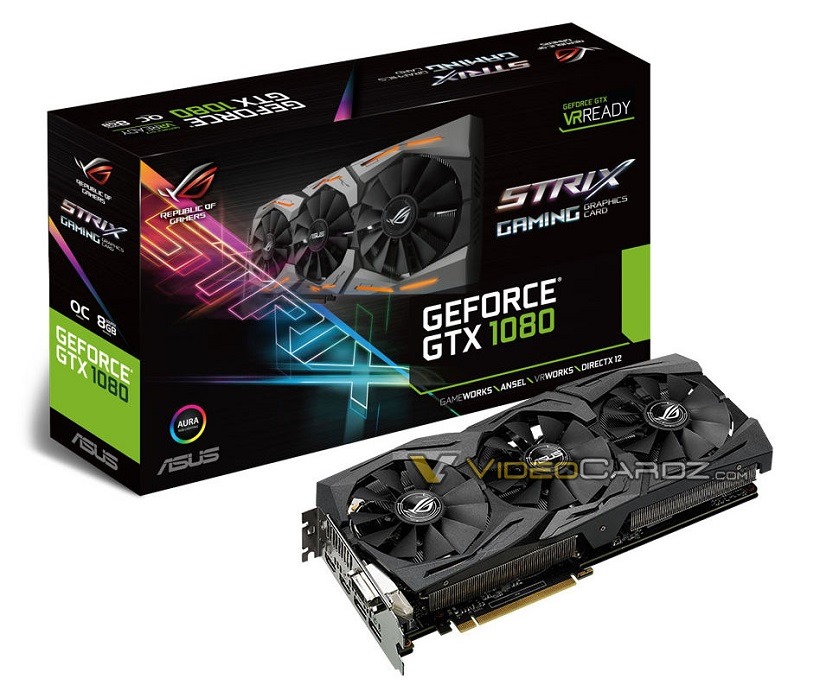 Gigabyte aren't messing around either, with a brand new design their calling Xtreme Gaming (because we're still in that juvenile era of naming conventions). The new cooling design will feature not three, but four fans across a two slide wide design, with the fourth 90mm fan resting beneath the middle one on the top row. This is accompanied by a metal back plate and striking LED illumination across the front, which creates Gigabyte's new logo. It too can be customised in terms of colour.
Lastly it's EVGA, who are set to introduce a new version of their ACX design in their own Superclocked edition of the GTX 1080. That means along with the two-fan cooling design and metal back plate, the EVGA version will come with higher than normal overclocks out of the box. The card is still being limited to just a single 8-pin power connector (which caused some overclocking issues with the Founder's Edition), but it's likely EBGA has implemented something to make sure this doesn't happen.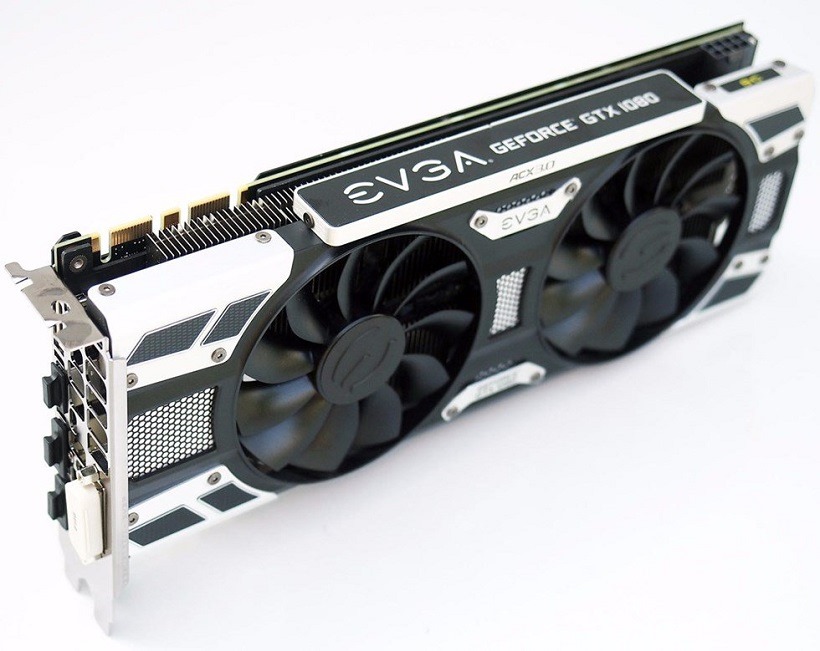 Now back when the GTX 1080 was announced Nvidia revealed that the starting price of these cards would be around 4599, making reference to third-party designs. Although pricing hasn't been announced for any of these cards, Videocardz states that it is unlikely they will fall that drastically below the Founder's Edition price. Which makes sense, considering the extra effort and power you're likely to get from them. Where Nvidia got that number then is anyone's guess.
These three cards (and likely more) should be revealed in Taiwan next week during Computex, and likely set to launch sometime in June. We should have a lot more information about them then.
Last Updated: May 27, 2016