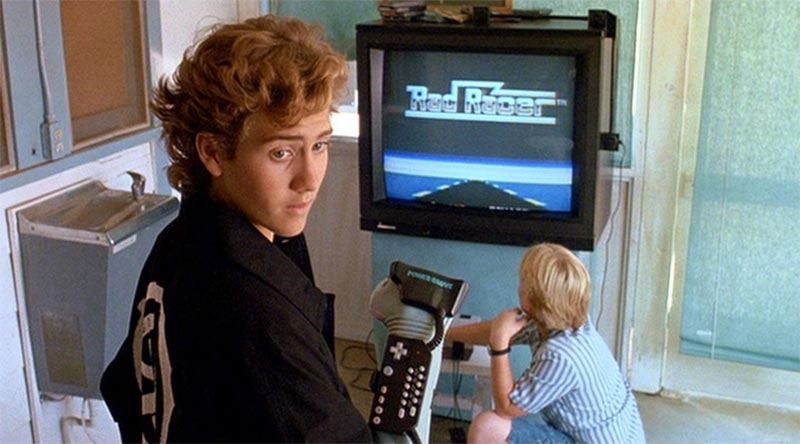 Nintendo's Power Glove is one of the worst gaming controllers ever made. Released in 1989 with just two games that used its motion-sensing features, it was an utter and abysmal failure. It was still undeniably cool though, and I remember wanting one, especially after seeing it wielded by the obnoxious Lucas Barton in the Nintendo-produced The Wizard. I love the Power Glove… it's so bad.
It was useless. Except now, somebody's found something worth using the glove for; feeling like a real Wizard.
Nolan Moore replaced the silly glove's internals with more modern sensors, and has managed to use it to control a Parrot AR Drone 2.0. He used a real Power Glove, but replaced its rubbish hardware with Wi-Fi transmitters and flex sensors in the fingers allowing him to control the drone using gestures. Simple motions like pointing up to make the drone ascend, or turning his fist to change pitch and yaw. It's a bit…hacky, but it works – and it's a little like being Darth Vader and using the force, I guess.
Says the project's description on hackaday.io
"In a world… where wires are a thing of the past, pound signs are now hashtags and there is always a "new black," one man will revive a gaming icon in order to preserve the past… and control the future.
The ultimate goal of the Power Glove UHID (Universal Human Interface Device) project is to revamp the 1989 Nintendo Power Glove with modern sensors and wireless communication, giving you the ability to use gesture and motion controls with almost anything you can think of, in style."
Last Updated: June 7, 2016