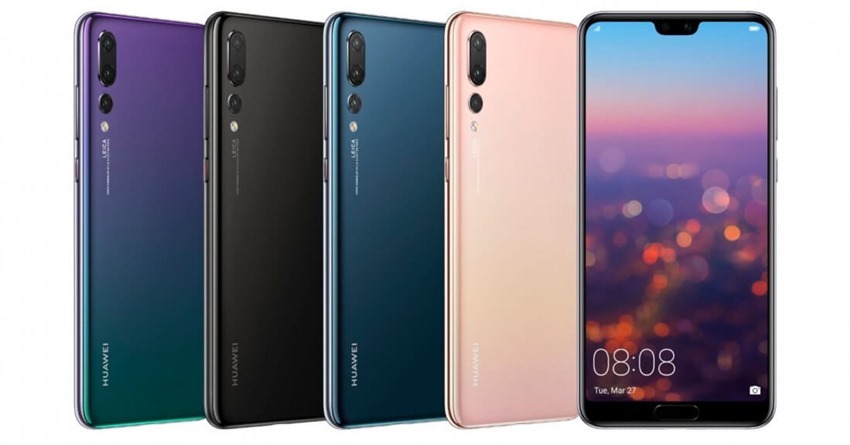 Huawei is increasingly becoming a dominant player in the mobile phone space. Their goal is to become number one in the market, with just Apple and Samsung's dominance standing in their way. Once a company that made cheap copycat phones, Hauwei is now one of the frontrunners when it comes to putting tech into phones – and being copied themselves. Their new P20 Pro has three camera lenses that work in unison to deliver some of the most impressive mobile snaps you'll find. We reviewed it, calling it 2018's best phone.
"Huawei created a phenomenal phone back in 2016 with the P9, and they've done it again in 2018 with the P20 Pro. The ideas present in this device will no doubt be copied in the years to come, as Huawei snatches more of Apple and Samsung's market share away from them. Huawei has truly established its identity with the definitive camera smartphone of the year."
And snatching that market share is the ultimate goal. That's going to be tricky for them though, because Huawei can't easily sell its phones in arguably the largest market: The US. The American government believes that Huawei uses its devices to spy for the Chinese government – so no carriers or big retail stores will carry the brands.
"Without carrier or even big-box retail distribution, it is basically impossible to sell premium smartphones in the US, and the political pressure to keep Huawei phones [out] is clearly rising as the US and China edge toward a trade war," says Avi Greengart, an analyst at Global Data.
Despite that, Huawei is the third biggest phone manufacturer globally. Now, the company says it's sold over 100 million phones this year. That's devices in customer hands, not shipped to distribution and retail, which is incredibly impressive.
The figure comes from mobile chief Richard Yu Chengdong, speaking at the launch of the company's Nova 3i launch in China. They hope to reach 200 million before year's end, which would have the company nipping on Apple's heels. Apple reportedly shipped 215.8 million iPhones in 2017.
The company has yet to release its Mato 20 this year, which could help it reach its lofty goals.
Last Updated: July 20, 2018