Last night, Taiwanese PC hardware manufacturer Acer held a swanky press conference at New York's Alice Tully Hall at the Lincoln Centre. Obviously expensive and lavish, it happened to be one of the dullest press conferences I've ever watched. So much so that half way through I just switched off and went to make dinner instead. I think it came down to the format. Acer CEO Jason Chen brought up guests from other companies to self-indulgently waffle on about design and the future of technology in a way that was neither engaging nor entertaining.
While I could criticise the company's conference, I can't do the same for its products, which are admittedly very nice.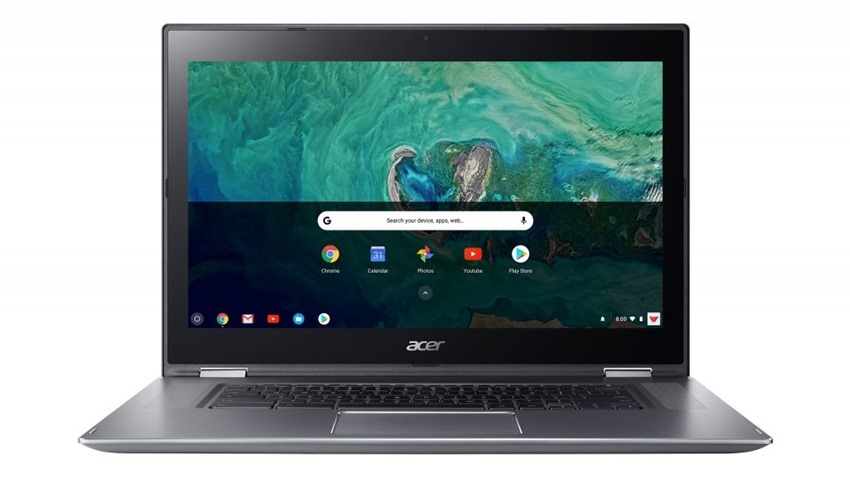 The most intriguing for me is their new Chromebook Spin, a 15" 2-in-1 Chrome OS laptop that boasts an impressive 13-hour battery life. It has a 15.6-inch 1,920 x 1,080 IPS display that's protected by Gorilla Glass 5, and is powered by a choice of Intel processors that range from two dual-core Celeron chips to a quad-core Pentium. You'll get either 4GB or 8GB of RAM, and the choice between 32GB or 64GB of eMMC storage. At just 2.3KG, it's a tablet/laptop hybrid that'd be perfect for working on the go. Acer also teased a smaller 13-inch variant but gave scant few details otherwise. There's also a straight up 15 Chromebook that ditches the 2-1 aspect. It too will be getting a 13-inch variant.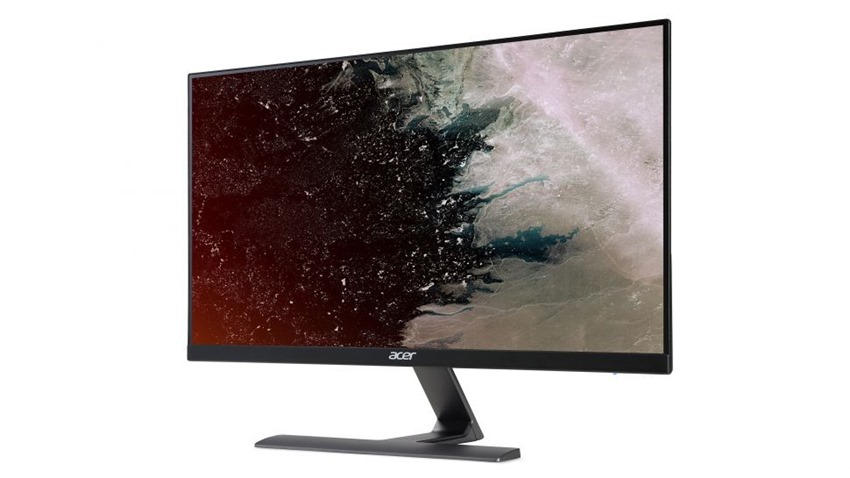 Also exciting was the company's new Nitro VG0 and RG0 Series Monitors. A little more budget-friendly than the drool-worthy Predator monitors, the new monitors are IPS screens. Usually, you wouldn't really want an IPS screen for gaming, but Acer says their new Visual Response Boost (VRB) tech means you can get up to 1ms response times. The VG0 s is available with 27, 23.8 and 21.5-inch panel sin resolutions from 1080P, WQHD and 4K UHD. The RG0 series is slimmer and sexier and is available in 27- and 23.8-inch configs. They do only have 250 cd/m2 brightness though – so we'd have to see how they perform in the real world before recommending them.
Acer also revealed two new gaming laptops with their favoured Helios branding. Okay, technically they showed off just one new one, because one of the new models is a white and gold version of the already available Predator Helios 300. They also revealed a few white and gold Predator peripherals to go along with it.
The more exciting Helios 500 is a 4KG gaming beast, powered by an Nvidia GTX 1070. It has a 17.3-inch IPS G-SYNC display in either 4K or FHD. As far as CPU goes, you'll have the option of four Intel choices that range from the Core i5-8300H to the Core i9-8950HK. It'll be available with up to 16GB of RAM, though it supports up to 64GB. It has both M.@ SSD and regular 2.5" drive support, up to 1TB and 2TB respectively.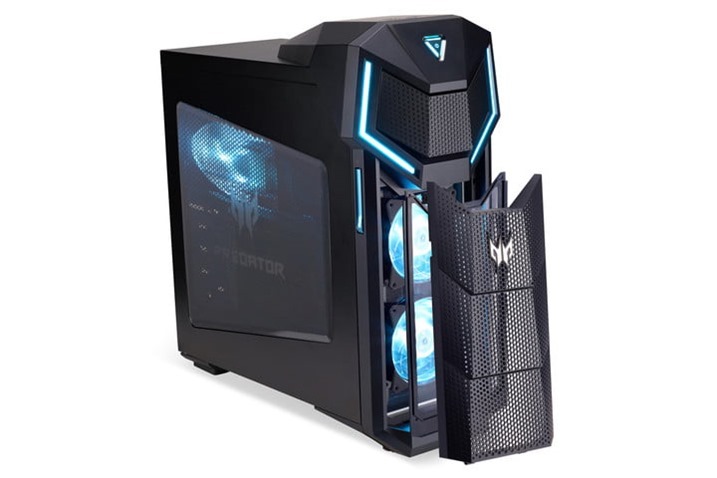 If laptops aren't your bag, Acer also revealed brand new pre-built desktops. The big daddy is the Predator Orion 5000 desktop, which is available in two different models. The bigger, badder, PO5-610 has CPU options ranging from the from Intel's Core i5-8400 to the Core i7-8700K, with up to 32GB of Intel Optane Memory, supported further by up to 64GB of DDR4. As for graphics cards options, it goes from the humble 1060, all the way up to two 1080 Ti's running in SLI.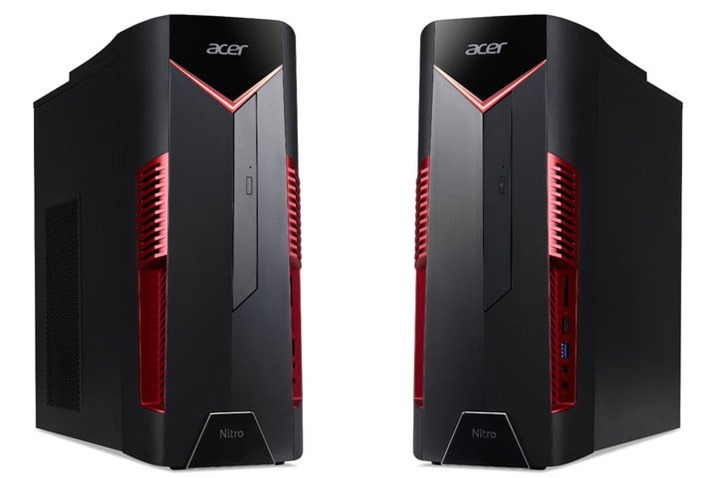 The PO5-600 is similar, but only supports a single GPU, and only to CPU options: i7-8700 and i5-8400. For more restrictive budgets, the Orion 300 is smaller and less expensive – though with much the same feature set. It does, however, have options for Nvidia's more wallet-friendly GTX 1050ti and 1050. Down from that, there's the even more budget-conscious Nitro 50 desktop, which once again has the same sorts of features, just done on the cheap. CPU options go all the way down to Core I3-8100, along with support for AMD GPUS if you're not on the Nvidia side of the fence.
For those who want neither gaming grade stuff nor Chromebooks, Acer also revealed its refreshed Swift 5. It's a mainstream laptop that comes with up to 16GB of memory, with CPU choices ranging from a 7th gen Core i3-7020U to an 8th gen Core i7-8550U. No fancy schmancy GPUS here though. You can either choose the integrated Intel HD, or a GeForce MX 150. IT has an IPS screen, with a 15.6" bezel, with a promised battery life of up to 10 hours.
And that was really it. If you're a masochist or an insomniac, you can watch the whole conference yourself, but I can't say I recommend it.
Last Updated: May 24, 2018