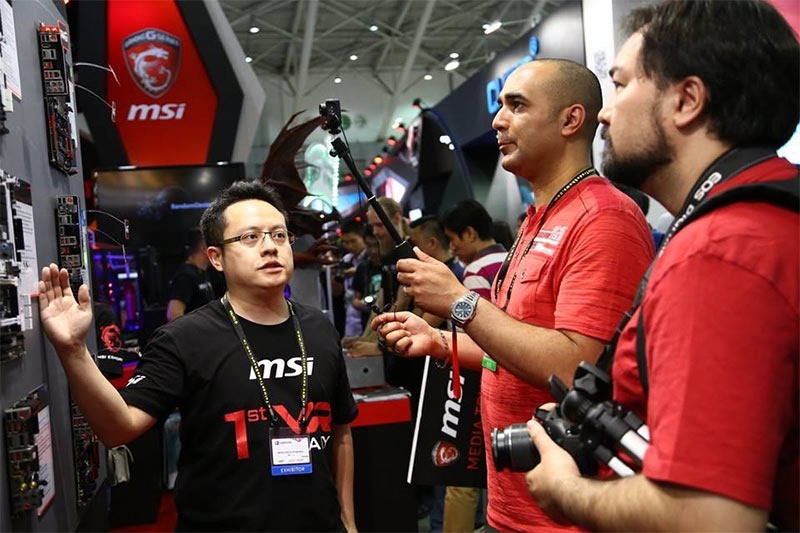 Intel's new High End Desktop Broadwell chips got a big push at Computex this year, bringing decta-core processors to its highest-end, prosumer-directed chips. If you're considering going for the fastest in Intel's chips, you're going to want a board to support that. And MSI's X99A boards are ready and waiting.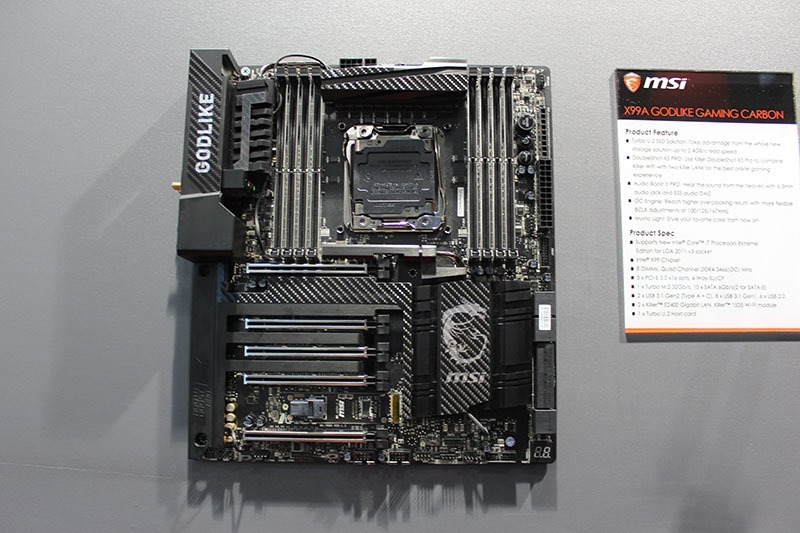 The company showed off a trio of new boards based on the X99A chipset at Computex this year – all of which deserve a closer look. If you're the sort that absolutely has to have the best, MSI's X99A Godlike Carbon is very much the ultimate in motherboards.
Sporting eight DDR4 DIMMs for Quad channel memory and five protected-reinforced PCIe 3.0 x16 slots, the system supports extreme overclocking and 3 way SLI or Crossfire (Though you won't be doing that sort of thing with the GTX 1080 unless you're just benchmarking). There are ample storage options: 10 SATA 3 ports supporting RAID 0, 1, 5, and 10; one SATA Express bank; a Turbo M.2 slot; a Turbo U.2 slot, and a TPM header.
Have a ton of USB devices? MSI's really got you covered. Really. As a world first, the board supports four USB 3.1 Type-C on the front (though you'll struggle to find a case to support that right now), seven USB 3.1 ports on the back, four USB 2.0 ports on the front, and four more USB 2.0 ports on the back.
Of course, you'll also find MSI's mystic lighting which lets you control its 17 disparate LED's, offering 16.8 million colours through your smartphone. You can also set the lighting to match the system's internal temperature, so you'll know at a glance if your cooling solution isn't as efficient as it should be.
As for connectivity, you've got DoubleShot-X3 Pro which combines Killer WiFi and two Killer E2400 Gigabit LAN for robust and stable networking. Through software, you can even assign priority to each port.
As with all of the X99A-based boards, the MSI X99A Godlike Gaming supports Intel's Core i7 Extreme Edition processor.
"This new motherboard has been built from the ground up and has a completely new design for its heavy plated heat sinks and covers, based on the latest CARBON look and feel," says MSI. "The X99A Gaming Pro Carbon is the first X99 model featuring Game Boost with 8 gears up to 5GHz of one-second-overclocking!"
If the GODLIKE is a little too much for you or you have a different taste in aesthetic, there are other X99A-based options. The X99A Titanium is similar in specification, but feature's the cool and crisp white styling, and features an additional PCIe x1 slot.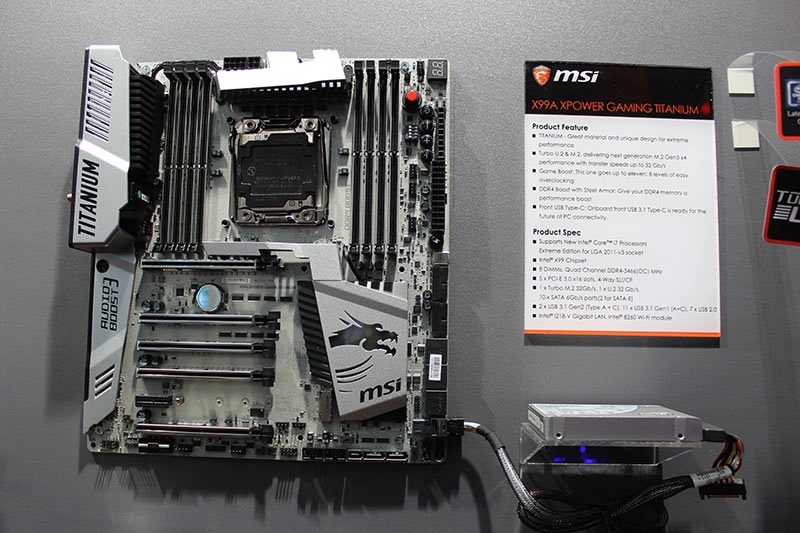 Want more? For a enthusiasts with a smaller budget, there's the X99A Gaming Pro Carbon which instead only has 4 PCIe x16 slots, but has two PCIe x1 slots. It also skips out on the extra frills, like the dual Killer Ethernet, but is otherwise still as feature rich, fast and stable as the GODLIKE.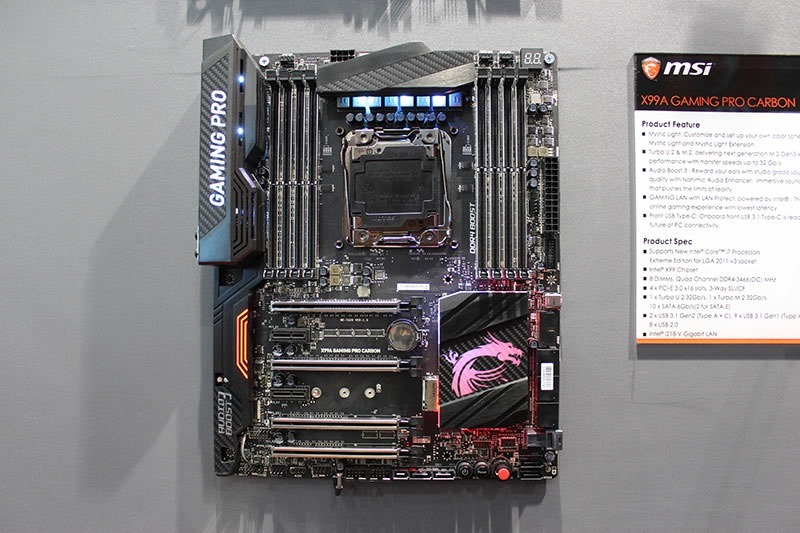 And yes,  it's got those nifty lights still, too.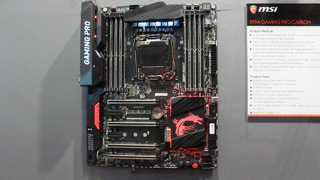 Of course, if the X99A isn't quite what you're looking for right now and Skylake is more suited to your needs, there's always something based off of the Z170A to consider.
Last Updated: June 16, 2016