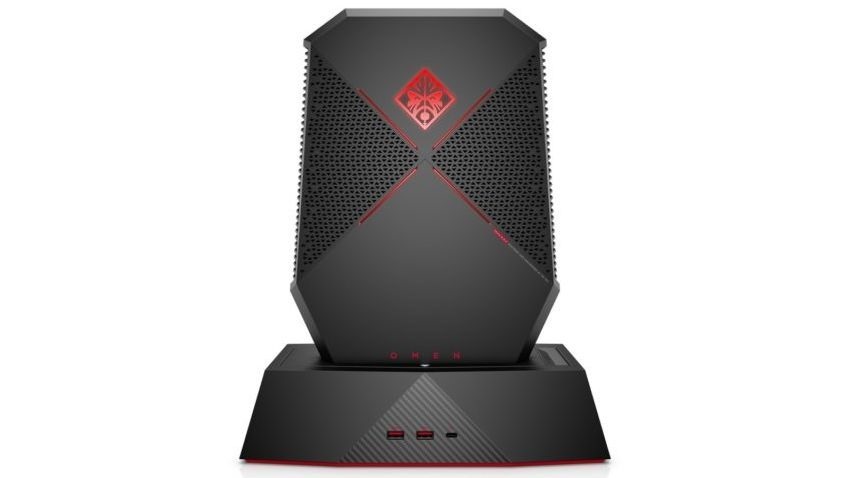 Until bona fide wireless Virtual Reality headsets are available, the best way to experience untethered, high-end VR is through those VR backpacks. Packing beefy hardware and batteries into a backpack allows for players to play VR games and experiences without having to worry about tripping over cables.
There's a big problem with VR backpacks though; they make for terrible desktop machines because nobody really wants to plug a mouse, keyboard and monitor into a backpack on their desks. HP wants to change that. Their newly redesigned Compact Omen Desktop is a home computer first, and a VR backpack second.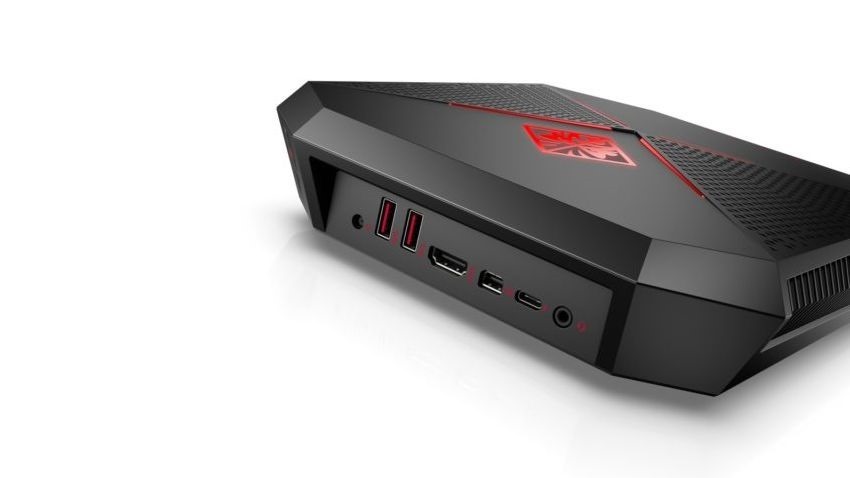 The delightfully designed diminutive desktop packs in some desirable hardware: Intel's 7th-generation Kaby Lake mobile quad-core Core i7, 16GB of DDR4 RAM, a factory-overclocked GeForce GTX 1080 GPU, and a 1TB PCIe SSD. That should be more than sufficient for most people's gaming needs.
The Omen X Compact Desktop itself houses four USB Type A ports and one USB 3.1 Type C/Thunderbolt 3 port, a combo audio jack, HDMI 2.0, mini DisplayPort, and a Vive power-out port for HMD. There's a hot-swappable dock for the mini desktop that adds another five regular USB ports, one more USB Type C, an HDMI 2.0 port, Displayport and an Ethernet port.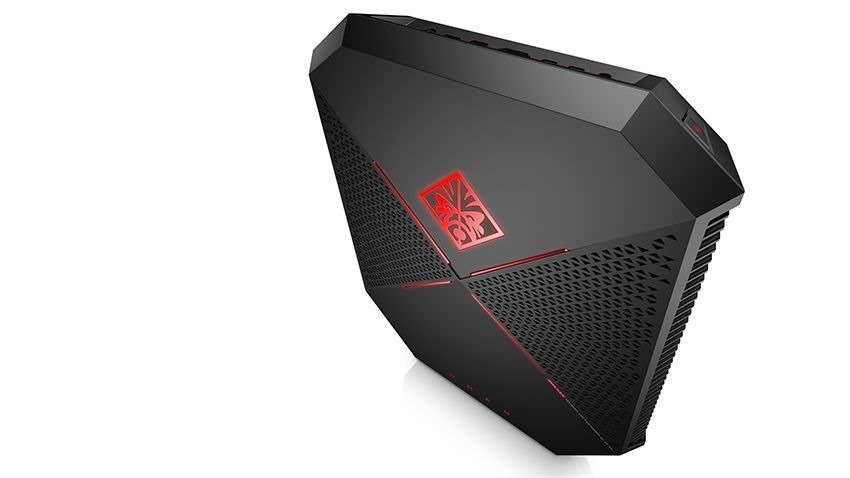 What makes it special though, is that with the addition of an optional backpack harness which includes four batteries, a charging dock and a somewhat shorter cable for HTC's Vive, the Omen X Compact Desktop becomes an untethered VR machine.
The batteries are also hot swappable, and two of them nets an hour of play. If the included charger is able to charge the remaining batteries within that time, you're all set for dropping off into a VR world forever. The unit also docks and undocks seamlessly, going from a desktop to VR machine with ease.
As you might imagine, this all becomes quite expensive. The Compact Desktop itself costs $2,499, which is over R32000 in a simple direct conversion. The backpack accessory is another $599 (R7700), which puts this set up out of the reach of just about everybody.
Still, it's a nice idea that acknowledges that VR is more of an occasional venture – and that PC's are used for other things.
Last Updated: June 7, 2017