If 2018 was the year of the notch, then 2019 has already found its next big selling point: The fold. Just days after Samsung announced their flexible smartphone, Huawei bounced back with their usual philosophy: Anything any other smartphone manufacturer can do, they can do better. Say hello, to the Huawei Mate X: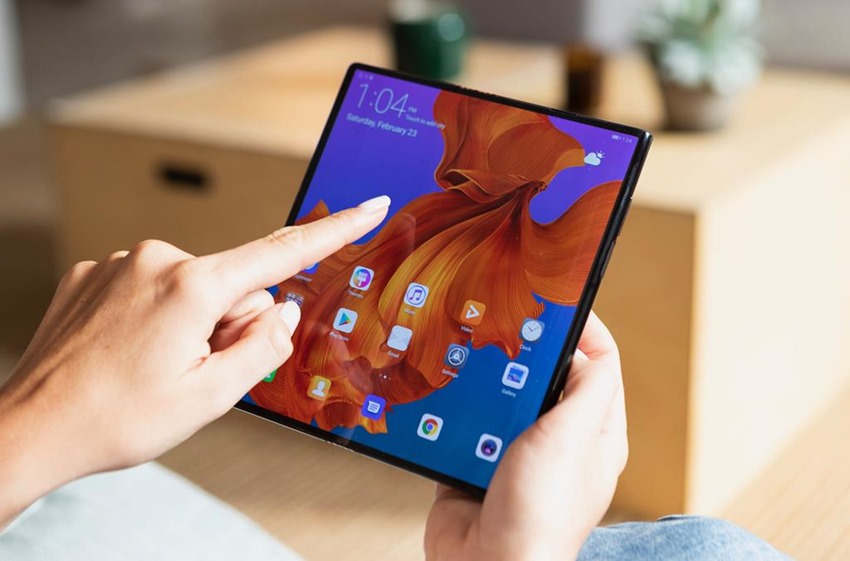 So what's under the hood? On the surface, you've got a what is essentially an 8-inch tablet that houses an OLED screen, a meaty 4500 mAh battery and Huawei's speedy Kirin 980 processor (same as the Mate 20 Pro). All this, and a thickness of just 11mm when folded. That's Parisian supermodel thinness for a device that packs so much into it. One feature I do appreciate is how the Huawei Mate X has incredibly tiny bezels on three sides while the fourth has a thick grip section that is also home to the device's trio of cameras, which is known as the Falcon Wing. Metal.
According to Huawei, these are the measurements for the device in its various forms:
Main display – 6.6 inch 19.5:9 aspect ratio, 2480 x 1148 resolution when folded
Rear display – 6.4 inch 25:9 aspect ratio, 2480 x 892 resolution when folded
Main display unfolded – 8 inch 8:7.1 aspect ratio, 2480 x 2200 resolution
The Mate X is also looking to future-proof itself, with built-in 5G connectivity, a dual-sim card setup and capacity for Huawei's Nano memory cards. As for the camera, Huawei hasn't dropped any details just yet, but with the Leica branding seen on this device I'd expect a final setup that is close or even improves upon last year's offerings from the P20 Pro and Mate 20 Pro line, that leveraged a Master AI system with a proper telephoto lens to create some stunning 40 megapixel images.
8GB of RAM and a 512GB internal storage capacity rounds out the known spec list, as does the astonishing price: €2,299/$2600 for this beast of a phone and tablet hybrid. And yes, I think I may be getting a severe case of technolust that my dwindling resources definitely cannot match.
Last Updated: February 25, 2019