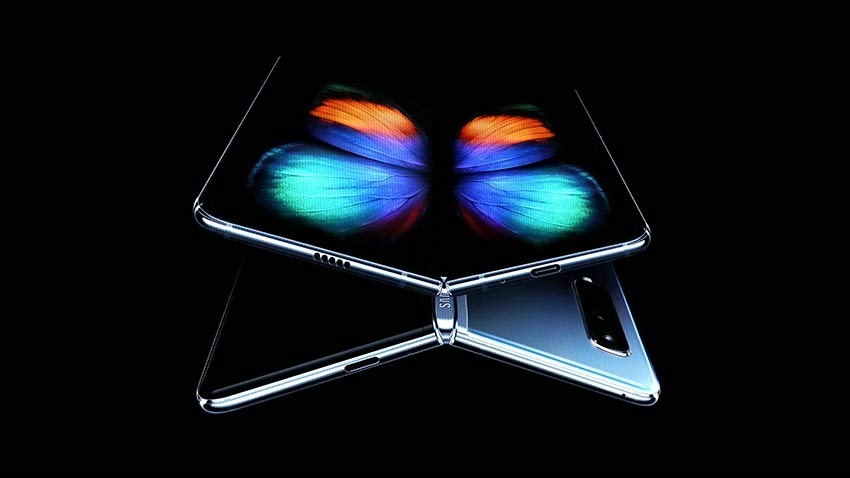 As expected, Samsung revealed their latest Galaxy S10 range last night during their annual unpacked event. While there were no real surprises on that front thank to early leaks, there was speculation that the Korean company would also reveal the first widely available foldable phone from a major manufacturer – and they did just that.
It's called the Galaxy Fold, and it's effectively two regular phones duct-taped together with a magic hinge between them. That's a little reductive of course, because the Galaxy Fold is a marvel of engineering. It's a hybrid between a phone and a tablet with a 7.3-inch "Infinity Flex" display on the inside, but fold it in half and you have a phone with a 4.6-inch screen.
To make the most of that larger screen, the device can run up to three separate apps on the screen at any time, so you could ostensibly have YouTube, WhatsApp and your browser open and active. Because of its configuration, the Galaxy Fold packs in 6 cameras: three on the back, two on the inside and one on the cover.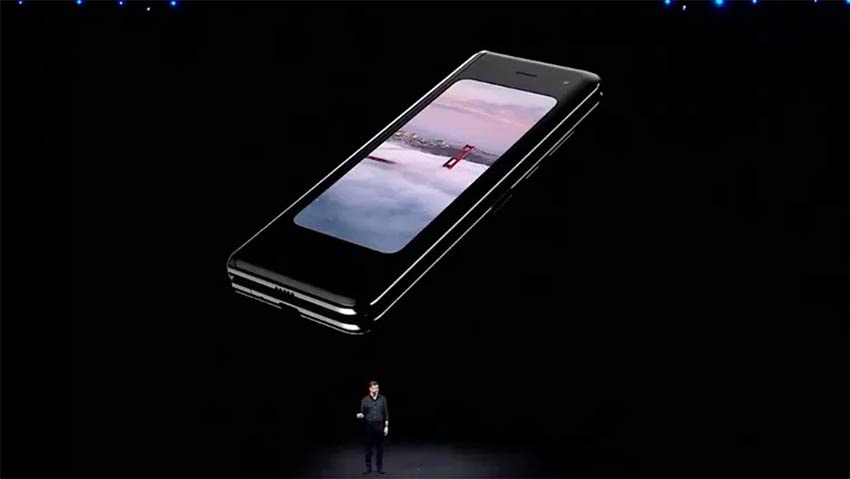 Like the one S10 variant, it'll run on Qualcomm's Snapdragon 855 chipset, and pack in 512GB of solid-state storage to go with its 12GB of RAM (for all of that multitasking).
To balance the device out, each half of the phone has its own battery, giving the Fold 4380mAh of battery power. It really is a beautiful, and importantly exciting phone, and it ushers in the next wave of smartphones.
Of course, that sort of thing comes at a premium, and the Galaxy Fold will sell for an eye-watering $1980. When Apple revealed its iPhone Xs at up to $1349, people scoffed, but here we have a phone that's just under $2000. Yes, it's far more exciting technologically, but that is an awful lot of money for a phone. It'll be launching locally around April or May, with no local pricing just yet. I wouldn't expect it to cost any less than R32,999 – and even that's being optimistic. The $999 starting price for the S10+ equates to a local price of R20,999 locally, so I'd expect something a little closer to R40 000. Yikes.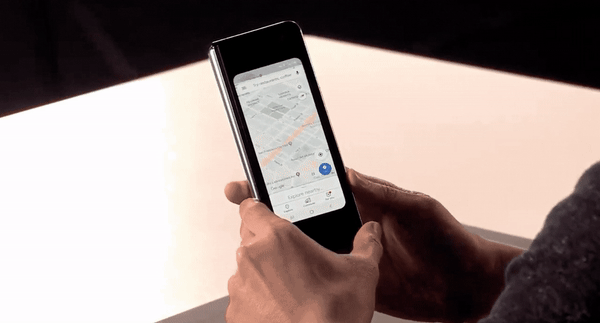 SAMSUNG GALAXY FOLD SPECS
| | |
| --- | --- |
| Display size, resolution | 4.6-inch Super AMOLED; 7.3-inch QXGA+ Dynamic AMOLED |
| Mobile software | Android 9.0 with Samsung One UI |
| Camera | 16-megapixel (ultra wide-angle), 12-megapixel (wide-angle), 12-megapixel (telephoto) |
| Front-facing camera | Two 10-megapixel, 8-megapixel 3D depth |
| Processor | Octa-core Qualcomm Snapdragon 855 |
| Storage | 512GB |
| RAM | 12GB |
| Expandable storage | None |
| Battery | 4,380 |
| Fingerprint sensor | Right side of phone |
| Special features | Foldable display, wireless charging, fast charging |
| Price off-contract (USD) | $1,980 |
Last Updated: February 21, 2019