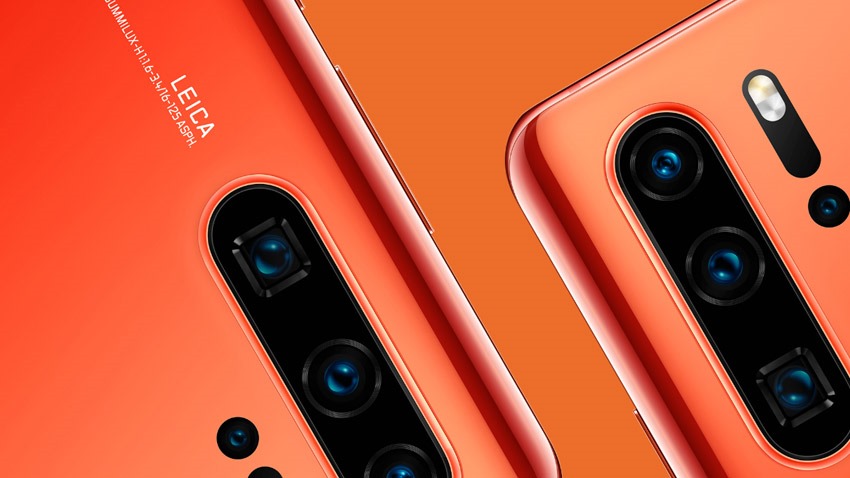 Without any hyperbole attached, it's pretty easy to say that in recent years Huawei has managed to upset the smartphone playing field on a titanic level. Whereas Apple and Samsung dominated the flagship device part of the market and other manufacturers were left to fight over scraps in the midle and lower tiers of the industry, the arrival of Huawei was a game changer.
What began with the P9 phones that elevated them from scrappy underdog to serious contender, would evolve further with the P20 Pro line of devices that cemented Huawei's position as one of the best in the business. With this year's P30 Pro then, you'd be forgiven for thinking that Huawei was rolling out a transitional device before it takes another step forward with its 2020 model.
You'd be wrong. The P30 Pro doesn't just build on the superb p20 Pro, it throws in plenty of its own charm an attitude to make the phone feel like a proper flagshaip sequel instead of an iterative upgrade. It's an amazing piece of hardware weighed down only by some slight software annoyances, but it's also a device that knows what it wants to be: A camera that just so happens to be capable of making phone calls and creating an online hub within which to share your photographic creations.
Build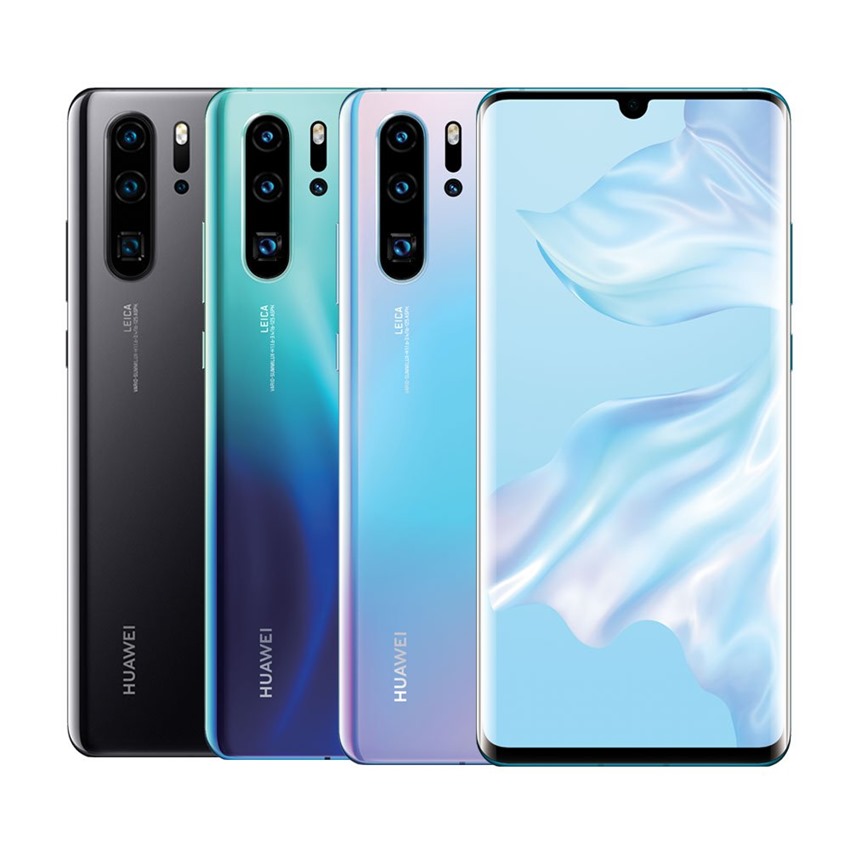 Last year's P20 Pro introduced a new design ethos for Huawei: Gone was the black monolithic device that every manufacturer seems to create these days, replaced instead with a softer and rounder shape built from stunning coloured metals. This range of colour helped the P20 Pro stand out immediately, and it's an idea that the P30 Pro further refines.
The end result is a slimmer handheld device, one wherein the side bezels are barely there and the curve creates a shape which is not only aesthetically pleasing but also supremely comfortable in its ergonomics. You've still got some of the trademarks of phone design present here: A power button, volume controls and a USB-C port, but this year also sees the physical fingerprint scanner replaced by an in-display version that now allows for a slight extension of the screen.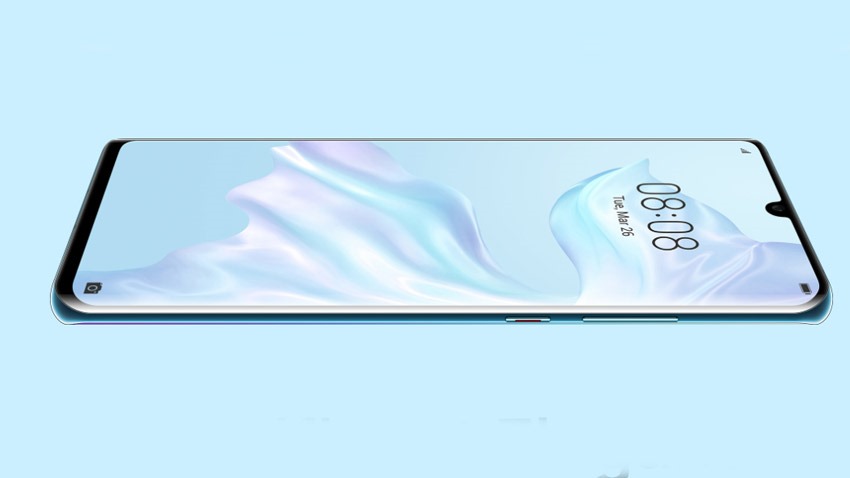 The Gorilla Glass feels luxurious, the 192g weight feels hefty enough and having a silicone sock included with the phone means that you won't have to worry about scratching that eye-catching body or leaving your fingerprint residue behind. With an IP68 rating, the P30 Pro can shrug off dust and mild splashes of water easily enough, as well as survive up to a half hour submerged in liquid should a pool party go awry. At least I hope so, because there's no chance that I'm chucking a phone that costs R19K into a pool just for the sake of testing.
As for the display, the numbers are good! You've got a 6.47" OLED screen that can transmit a 1080 x 2340 19.5:9 display with 398ppi straight to your eyeballs, which translates to bright, sharp and colourful images and while said display is technically outclassed by higher resolutions rivals using QHD panels, it's still more than enough to create a vibrant picture no matter what it is you're browsing, recording or looking at.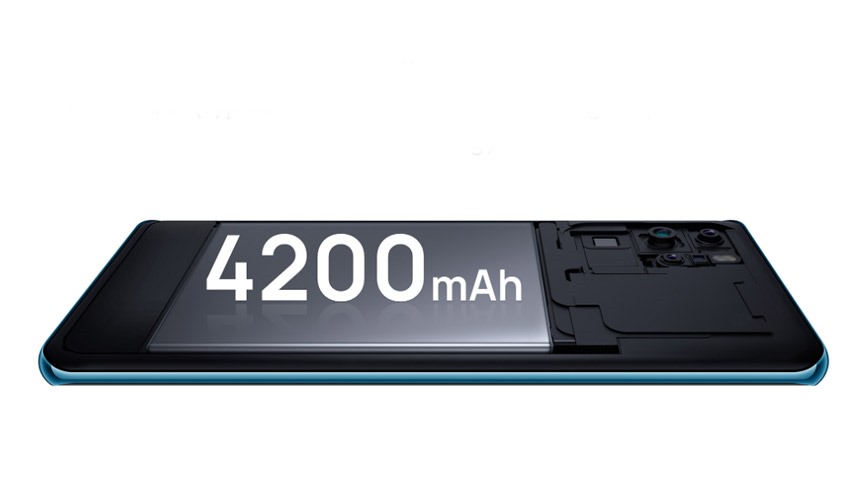 When it comes to battery life, you're looking at another marathon runner here with the P30 Pro. A full charge will easily carry you through an intensive day of activity, while I found that the 4,200mAh battery could easily go the distance across two and sometimes even three days with more moderate usage. There was barely any overnight bleed even with the phone left in wi-fi mode, with the chonky battery even able to charge my other devices thanks to its reverse-charging mechanisms.
What really amazed me though, was just how quickly the P30 Pro was able to slurp up some electricity and refill its tank. If you're in a hurry, even ten minutes of charging will put plenty of go-go juice back into the P30 Pro, with a full charge taking just over an hour to accomplish. Useful stuff, if you find yourself on the go and needing something reliable and able to keep up with your daily pace.
Internally, and for now at least, the P30 Pro is running Google's Android 9 Pie operating system which as Android as can be. You're probably well-versed with the EMUI, which has its usual pros and cons which range from a staggering amount of customisation through to a slightly less than slick atmosphere when compared to iOS.
Still, installing apps is easy enough, the ecosystem has plenty of optimised programs to make use of and glancing through several windows of social media, email and photography felt fast and fluid enough. With a Kirin 980 chipset, 8GB of RAM and up to 512GB of internal storage (128GB and 256GB variants also available), playing games such as Fortnite or PUBG is still thankfully easy to pull off in case you need your chicken dinner on the go.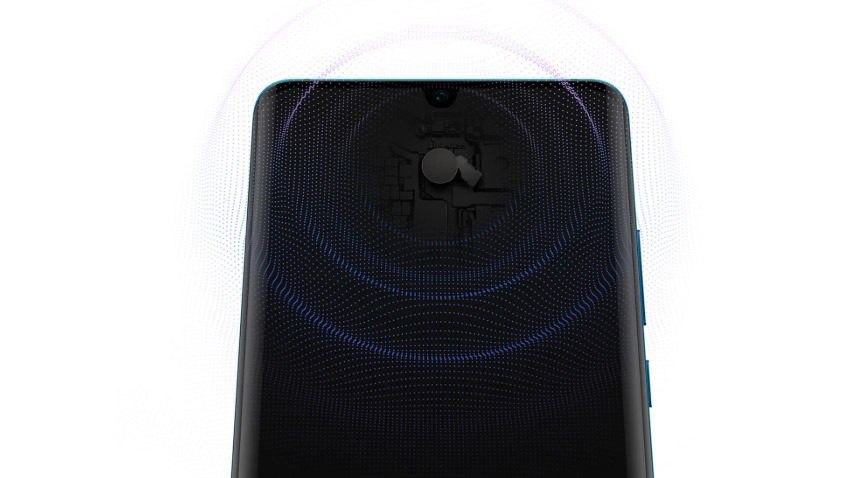 On the sound side, the P30 Pro could benefit from a quick rethink, because while the idea of hiding the sound system beneath the screen means that you have more of a display real estate to gawk at, it is a touch on the quieter side when you're consuming media. Still, making an actual phone call (WHAT YEAR IS IT?) didn't have any real audio hassles.
Camera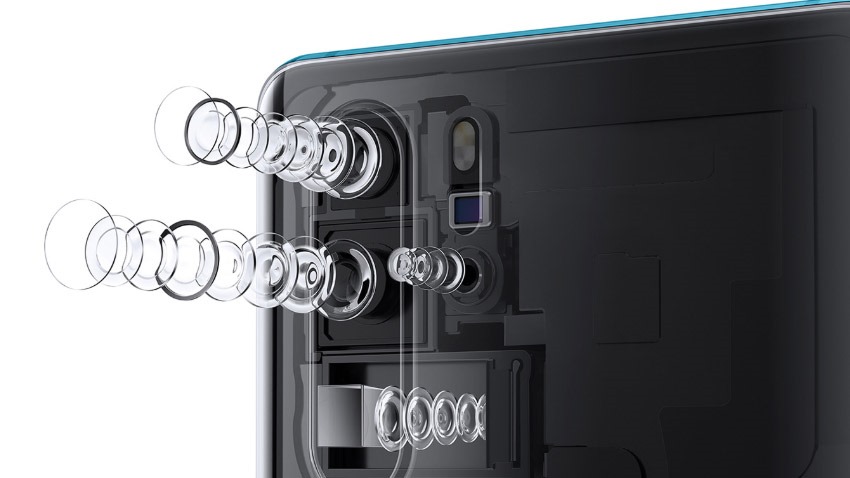 So here we are, the main event. Like I said, the Huawei P30 Pro emphasises its camera over telecommunications and why not? We live in an age where we communicate via photos and video across social media, so the pivot towards those platforms makes far more sense. With the P30 Pro, you've got a slightly different setup of multiple lenses when compared to the game-changing trio of cameras that the P20 Pro introduced in 2018: A 40MP, 8MP, 20MP and Time of Flight quadruple camera setup that has insane zooming capabilities.
While the 40MP and 8MP cameras are pretty much what you'd expect (Sharp photography tools that can take gigantic images with fine detail), it's this year's inclusion of a proper ultra-wide angle lens in the 20MP lens the depth-sensing ToF lens that deserves most of the praise. With Leica once again providing their expertise, that means that images can be grabbed quicker than ever before and with far fewer goofs between each snap.
The Master AI assistant still provides plenty of support and automatically chooses the best setup for you based on what it detects and internal algorithms, providing a bluer tint for shots of the sky or a finer detail for pictures of your cat. You're also able to change the default 10MP photo taken up to a staggering 40MP option, while the new wide angle lens allows for a vast field of view when you're shooting in landscape format. Having that depth of field sensor also makes for sharper photos overall, thanks to the quicker sensing of fore, middle and background compositions
While the overall clarity isn't that much of a leap beyond the P20 Pro, it's the ease of use and quicker application of a more competent Master AI that makes the camera stand out. The new zooming system also elevates the P30 Pro further, giving you the option to grab 5x zoom images without losing any detail and even extending towards a 50x digital zoom that sacrifices detail for grainy magnification.
You will of course need either a tripod or the hands of a safecracker to make the most of this feature without creating a blurry mess, but it's fab to have overall. The software here could be a touch better when it comes to zooming in, as a quick toggle will easily have you flip flopping through zooms but otherwise the Huawei camera app is as reliable as ever.
In addition to the regular features, you're also getting the usual selection of exra filters, the fantastic manual mode for the adventurous and the Night-Time mode which is a godsend for low-light photography. There's a lot more to play with, but it's safe to say that no matter what situation you're in, Huawei has you covered with a variety of modes.
An ethos that has finally made its way to the video side of this equation as well. If there's one criticism that I've always had for Huawei, it's that video has felt like an afterthought with each successor device. In an age where video is beginning to supersede photography, the lack of attention to this component has been baffling to say the least.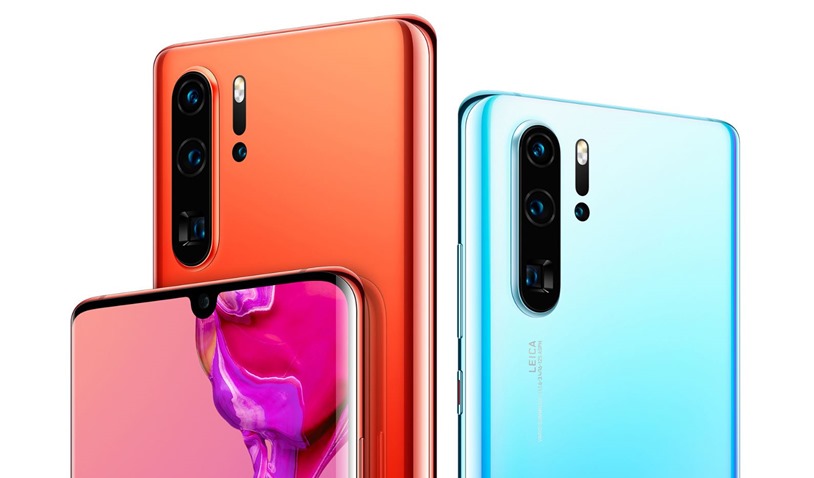 Sure, the p20 Pro allowed for the filming of videos which stretched from 720p to 4K formats, but it always felt like this was included out of necessity rather than with an eye towards offering more to the consumer. With the P30 Pro, the strengths of the photography side are now finally being reflected within the video that users can create. There's an ungodly level of stabilisation at full HD and even 4K ranges, while the ultra wide-angle is heavenly for creators wanting to shoot some content that looks professional and yet somehow originates from inside their pants pocket.
There's also a new Dual View mode, which splits the canvas in half and zooms in on a subject on the left side while keeping your target in full frame on the right side. It's mental and niche stuff, and yet I'm glad to have it just in case I do need it for that one highly specific shoot. As for the front camera? A handy 32MP sensor, which will easily snap a sharp selfie.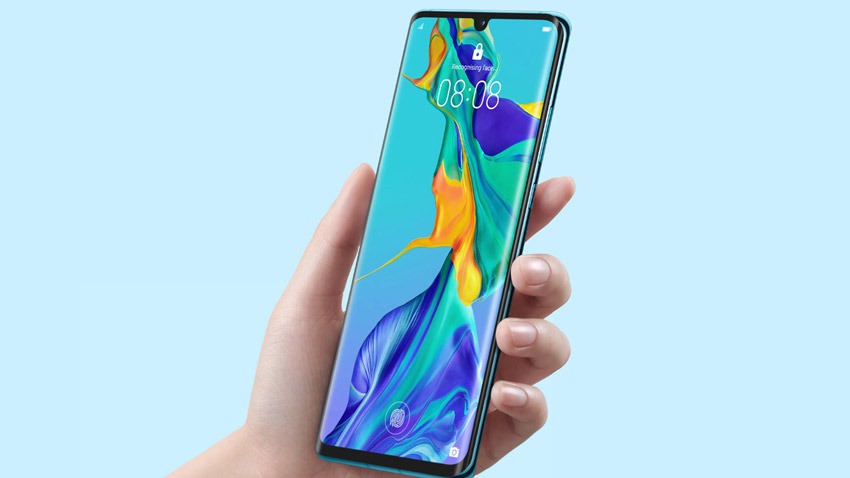 Last Updated: June 26, 2019
A phone so good that it's no wonder that America wants to kill it. The Huawei P30 Pro may have some slight drawbacks, but they're miniscule when compared to a device that more than makes up for it with a rich feature-set, one of the very best cameras on the market today and a slick design that makes it feel like a premium flagship device.