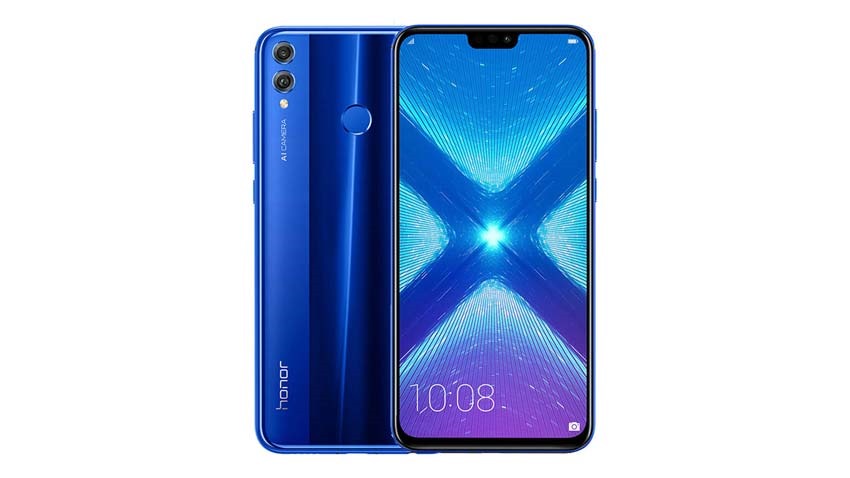 Huawei's current range of flagships may just be the best Android phones on the market right now. The P20 Pro from earlier this year is home to a hell of a triple-sensor camera, while the more recent Mate 20 Pro takes the design ethos of that smartphone and injects some hardware steroids into its sexy design to create a phone which is on the current bleeding edge of what's possible in a handheld communication device.
Two fantastic phones, with prices that may be a tad bit hard for people to swallow in today's turbulent economy. While the P20 Pro and Mate 20 Pro may be better priced than their Android and Apple equivalents, throwing down R600 a month on a two-year contract might be out of the realm of affordability for many people.
Fortunately, Huawei is looking to the other side of the flagship spectrum, and have revealed that their Honor 8X will finally be making its way to South Africa. Budgeted at R5500, the Honor 8X runs on a Kirin 7210 chipset, has a Full HD_ LCD display that clocks in at 6.5" in size and has 4GB of RAM under the hood. Internally, Android 8.1 Oreo OS keeps the EMUI 8.2 system running smoothly, while the 3750 mAh battery should give you an easy day or two of go-go juice when fully charged.
As for the camera? A not-too shabby dual-sensor camera on the back, which can snap 20MP images with a F/1.8 aperture lens. There's also Huawei's solid software that guides shutterbugs, with the company saying that the Honor 8X can apply its AI across 22 distinct categories of objects and 500 real-time scenarios. Heck, there's even the brilliant Night Mode of the P20 Pro and Mate 20 Pro, which results in gorgeous shots even when there's very little light available around you.
As for the front, you've got a 16MP selfie camera which has enhanced ISO and supports 4-in-1 light fusion and multi-frame image processing. You'll still look like you when you take a photo, but at least you'll be distinctly you. Which in my case, is mirror-shatteringly unique. And honestly, that's not bad for a budget phone at all. Oh, and it has 128gb of storage to boot.
There's definitely some chunky specs in that slab of technology, and for R5500? That may just be a solid bang for your buck when stock becomes available.
Last Updated: November 21, 2018