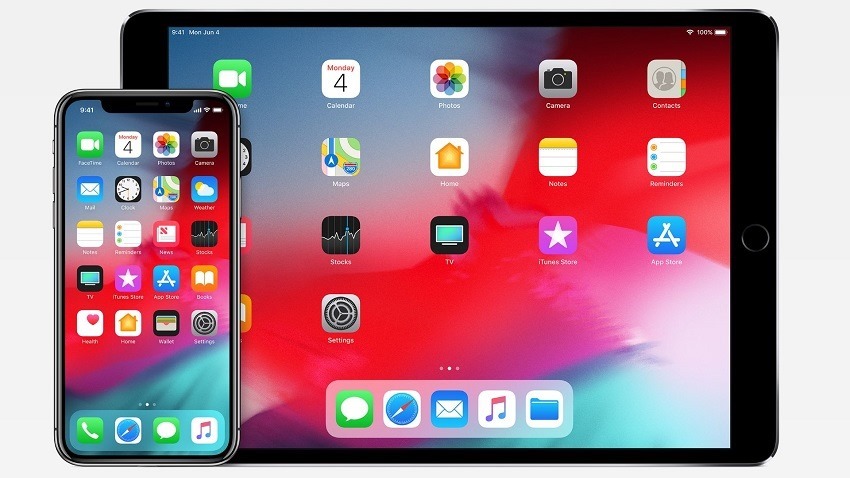 Just as Apple promised last week at its annual September event, updates for both iPhone and Apple Watch have arrived today. The updates both focus on adding performance gains to their respective devices rather than wholesale visual changes, something which Apple was slammed with for months after the very buggy release of iOS 11 last year. There's small, incremental changes in place this time around, but also a much larger list of supported devices. So just what do the updates do?
iOS 12 might be one of the most conservative updates in recent memory, but considering what's happening behind the scenes it's pretty exciting. Apple is touting performance gains between 40-70%, meaning apps open faster, the camera just up and running quicker and older devices will see new life after being plagued with the incredibly slow iOS11. That explains what iOS 12 is also one of the most widely supported OS updates in some time, covering a large swathe of iPhones and iPads.
iPhone X
iPhone 8 and 8 Plus
iPhone 7 and 7 Plus
iPhone 6S and 6S Plus
iPhone SE
iPhone 6 and 6 Plus
iPhone 5S
iPad Pro (9.7-inch, 10.5-inch, and both generations of 12.9-inch)
iPad (2018)
iPad (fifth-gen)
iPad Air and iPad Air 2
iPad mini 2, 3, and 4
iPod Touch (sixth-gen)
The feature updates are small but welcome too. The biggest focuses on improving notifications, which were previously a mess of individual bubbles on the notification center without any regard for which app they were coming from. iOS 12 now bundles notifications from apps together into a single bubble, with a tap revealing the entire stack at a glance. Apple is also focusing on Screen Time now, giving users more granular information about how much time they've spent on their phone and which apps they're using the most. You can also set up time limits and locks on apps, even if circumventing them is as easy as snoozing your alarm in the morning.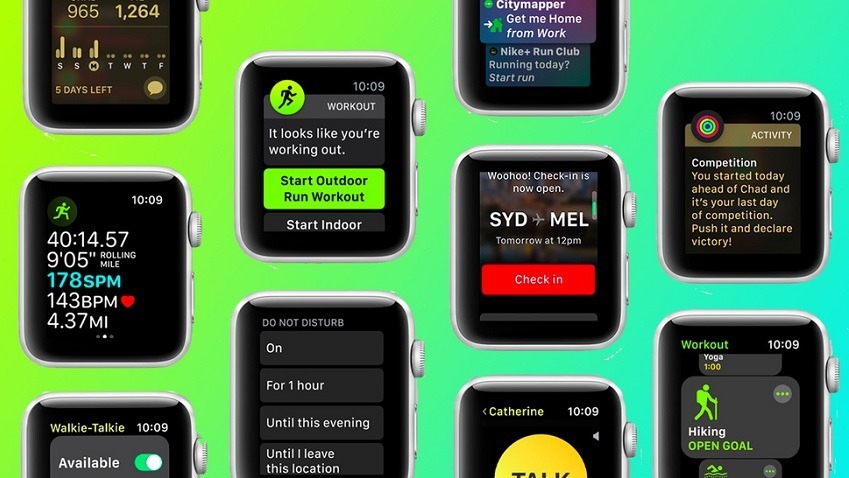 Siri is also getting smarter across both the iPad, iPhone and Apple Watch. for iOS 12 users you can now set up custom Siri shortcuts that can execute more detailed commands for apps that offer support. A command such as "Take me home" will automatically open up maps and chart a route to the desired address, for example. Apps need specific support for shortcuts, so this feature might feel a little bare right now. On Apple Watch, Siri can be set to activate whenever you lift your wrist now, instead of waiting for the "Hey, Siri" command. New watch faces also integrate the digital assistant better, to give you more information at a glance.
WatchOS 5 is exciting for multiple reasons, primarily if you've been waiting for a more streamline workout companion. You Apple Watch will now be able to detect workouts automatically and categorize them correctly, while new workout types such as hiking and yoga have been added. Native support for Podcasts has also finally been added, giving you the ability to listen to your favourite podcast on a run without the need for your phone. Performance enhancements are also top of the order, while new features are being reserved for the upcoming Apple Watch Series 4 release.
Both iOS 12 and WatchOS 5 are now up for download, and you can activate both by heading to Settings-> General-> Software Update. You'll need to upgrade to iOS 12 before updating your Apple Watch, so don't try this at the gym.
Last Updated: September 18, 2018