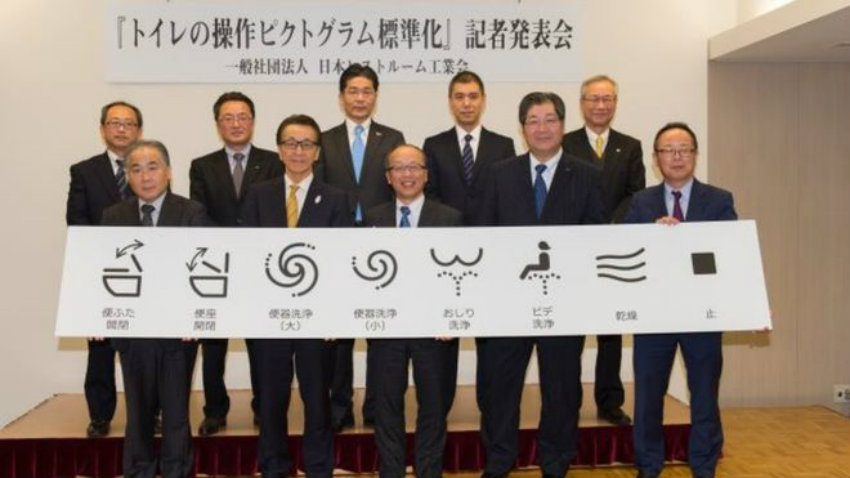 Japan is on my list of places that I absolutely must travel to. I am so intrigued by many facets of the culture, from games to anime to food. Of course I will need to save about as much as I'd spend on a car in order to afford a holiday there, but that's another story. Japan is so very foreign, and it can be daunting for travelers who don't speak the language. Now, at least, visitors shouldn't have water sprayed at their private parts without warning.
Japan has become well known for its high-tech toilets over the years, and it's certainly something that must be entertaining to try out. With built in bidet, dryer and other features, these toilets can serve as outlandish solutions to humanity's most basic activity. But what if you need to push a button to open or close the lid? And what if you intend to have water sprayed at your backside only to have your front parts moistened? This could be quite a frustrating, intimidating and downright daunting experience.
With Japan becoming increasingly popular as a tourist destination, plus the upcoming Olympic Games in 2020, the country needed to ensure that athletes and tourists alike would be comfortable using their high-end facilities. As such, new guidelines have been put in place that will require manufacturers to use the same eight pictograms to tell users which button warms the seat, which one flushes and which one fires the hose with surprising accuracy.
Showing off the symbols, the group hopes this will end any confusion. In case the symbols still confuse you, they are: raise lid, raise seat, big flush, little flush, back spray, front spray, fan and stop. I'm just wondering about the order of things, though. I mean, do you flush first, then get yourself cleaned up with this system? or are you spraying and fanning yourself while the toilet flushes itself? Maybe if there's a manual it will make good toilet reading… Actually, I can rarely use one of those fancy coffee machines without someone explaining it to me, I fear what might happen with these high-tech toilets.
I've had some odd experiences using bathrooms in other countries, but nothing quite so high tech as this. Have any of you experienced cool tech in unexpected places while traveling?
Last Updated: January 19, 2017