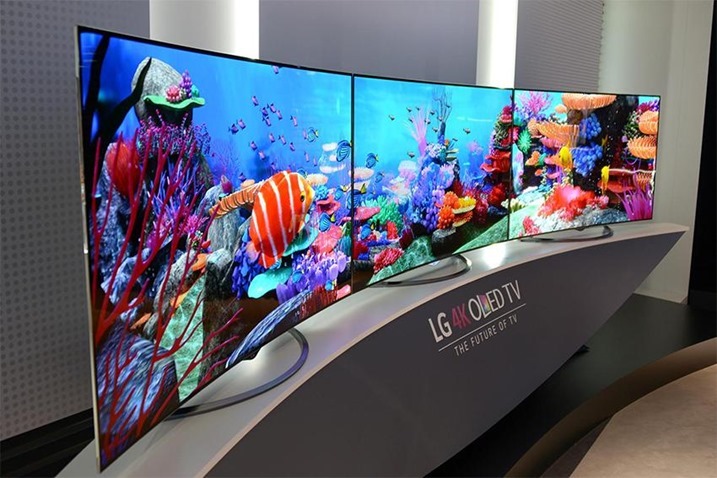 LG's OLED TV's are impressive and lustworthy. Their 4K HDR sets produce some of the most vivid colours and, through firmware, they've even managed to get input latency down to great levels – making them perfect for 4K gaming.
They are however, very expensive. You can still expect to pay R30 000 (and higher!) for a 55" UHD HDR set, which puts the technology out of the reach of most consumers. They're worth that though, thanks to OLED's self-lighting pixels – where each pixel can be turned on or off, negating the need for a backlight. It means that blacks are as dark as they can be, while colours are crisp and vivid.
LG wants to bring the technology to the masses. They're investing frightful amounts of money into OLED research, development, and production of the technology to meet the demands of TV and smartphone manufacturers. But, by producing it at scale, they can eventually lower pricing and bring it in line with mainstream consumer pricing for luxury tech goods.
The company has announced its plans to invest a further 7.8 trillion Korean Won ($7 billion – or around 90 billion ZAR) into production over the next three years.
"We're clearly seeing the possibilities the OLED business offers, not only in the global TV segment, but also in the smartphone and automotive markets," said Dr. Sang-Beom Han, CEO and Vice Chairman of LG Display (via Engadget). "We plan to actively respond to customers' demands by expanding OLED capacity in a timely manner and developing diversified flexible displays that are fit for various applications."
LG will also be ramping up production of its Plastic OLED screens, which were used in its experimental Flex mobile phones. Without the rigid glass substrate, they allow for screens that are more flexible and are also thinner. It's possibly the type of screen that'll be in your next smartphone.
Last Updated: July 26, 2017