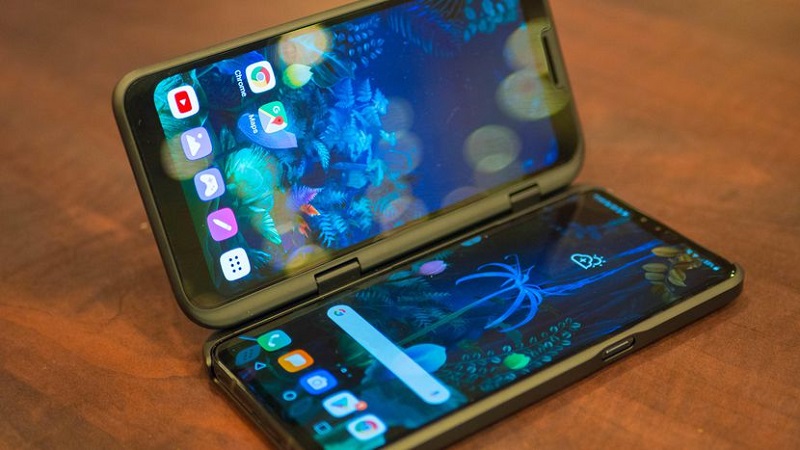 When it comes to mobile phones, with the latest trends of foldable phones it appears that bigger screen real estate is the way to go. But why stop there! Instead of just having one bigger folding display, you can have three screens entirely. At least's that's the bold vision behind LG's new mobile device, which hey unveiled at a recent press conference.
We've seen this design before in the similar LG V50 ThinQ's second screen case accessory that LG showed off earlier this year. However, this detachable accessory never had an additional screen on the exterior. At the moment it's not clear if this new video is for just an enhanced accessory for an LG phone or perhaps the entire phone itself with the added screen possibly packing more processing power. Until LG reveals more details, I guess we'll have to just speculate:
What this does perhaps affirm is that LG is definitely not looking to get into the foldable market the way Samsung and Huawei have been pursuing it. They perhaps see more value in additional screens that operate completely separately rather than trying to create a bendable screen that can make a device operate as both a phone and tablet at the same time. It's a different approach that could either see them missing a big future trend or perhaps showing that they are actually onto something all their competitors have missed entirely. Time will tell.
LG has yet to formally release any of these multi-screen devices just yet and so it could also be quite a while until we get to play with them ourselves in South Africa.
Last Updated: August 7, 2019