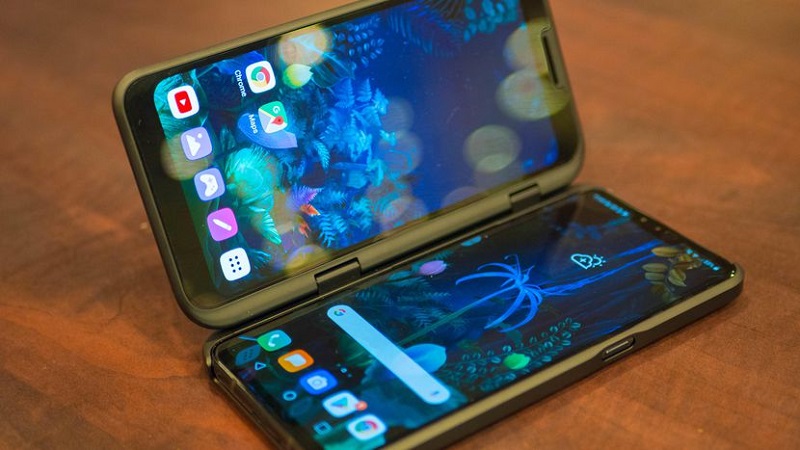 They say imitation is the sincerest form of flattery. However if you can't even imitate or innovate – well then you just have to go about and do your own thing entirely – even if it looks a little less advanced. At least that's what I make of LG's new V50, which they showcased at the ongoing Mobile World Congress (courtesy of The Verge). While Samsung and Huawei were busy stealing the limelight with their own impressive foldable phones which turn ordinary phones into tablets, LG had a design of their own to show off. Except instead of making a foldable phone which formed one big screen when unfolded, they decided to just keep the two screens separate instead.
However, what makes LGs approach different is that their V50 actually serves as a standalone phone that can then be adapted into a dual screen phone through the addition of a new accessory the company is rolling out. The LG Dual Screen is essentially a folio case with a second OLED screen in it. The V50 has a 6.4-inch display, but the secondary panel here is limited to a 6.2-inch diagonal measurement, owing to its bigger bezels. Additional, the V50 comes with the new Snapdragon 855 processor, improved cooling, bigger battery and will also be LG's first 5G phone.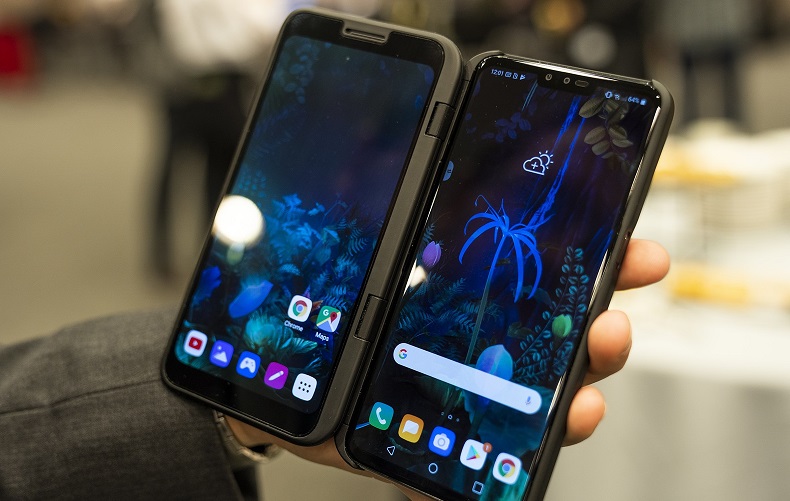 The dual screen adapter can essentially be connected to the phone via some Pogo pins at the back of the V50 phone and uses a proprietary Wi-Fi chipset to communicate between the two screens and keep them in sync. Perhaps the biggest drawback though with the second screen though is that it is slightly smaller in size to the screen of the original phone and doesn't push out the same resolutions, making the usage of it even more jarring. The second screen does come with its own battery though so using the second screen shouldn't adversely affect the phones battery life in any way.
It all sounds impressive but after the sexy unveilings from the other aforementioned manufacturers, I've got to say the phone comes across as incredibly underwhelming. While I see the appeal of having a phone that can also double as a tablet should you be the person that needs more screen real-estate, having a second screen entirely is something that I can see less of a usage for, unless you are someone who likes to multitask and do more than one thing on your phone at a time or simultaneously game or type while watching a movie or reading the news. While I see the benefit of two screens in the work environment (can't operate without it), having the same approach to mobile phone usage appears a bit much for me.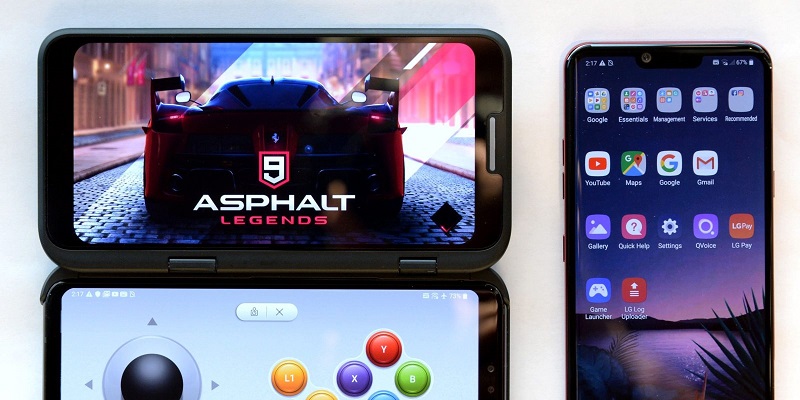 However that being said, if you love playing games on your phone or long for a Nintendo DS, but never quite were able to justify it, then this could be the device for you as the screen could be used to double as a touch screen controller, making playing games on your phone a lot better than standard touch screens would allow.
If there is one advantage to LG's approach it's that the dual screen combo is likely to be a lot cheaper than Samsung and Huawei's ridiculously priced foldable devices. However LG has yet to unveil lan actual price for the new phone and its second screen adapter, so this is just an assumption for now. LG has also yet to provide any details of its release, but hopefully we will hear something form them soon.
Last Updated: February 26, 2019