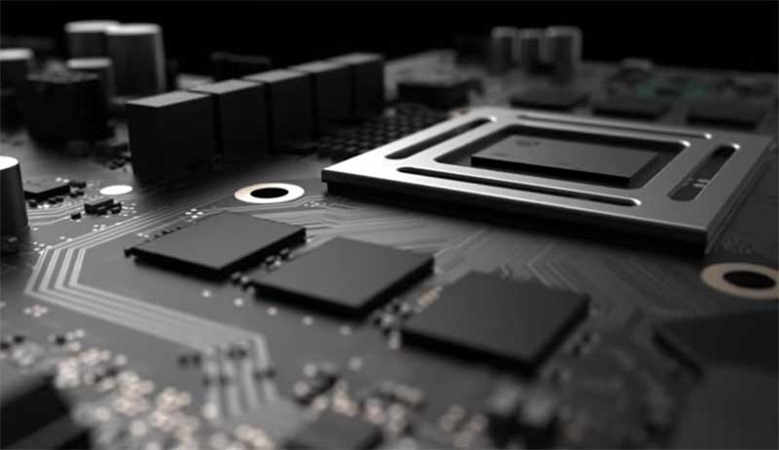 This month, Sony's PlayStation 4 Pro hits shelves, changing the traditional console cycle up by offering a more powerful, premium product to its portfolio. Next year, Microsoft plans to do the same, with its more powerful Scorpio.
It could end up changing the way consoles are released. In theory the X86 architecture of the newer consoles means that the games that you play on your current PS4 or Xbox One right now, you'll be able to play on future consoles from the platform holders. Games for those future consoles may even work on the system you have right now – just running worse. It's not really all that different from how PC's work.
If Sony and Microsoft adopt the same sort of release schedule for hardware as phone manufacturers, we could see newer, faster consoles ever few years, without eradicating the player base and starting from scratch as we have with every console generation thus far.
But it may not play out that way. In a lengthy interview with GameInformer that touches on a number of things, Phil Spencer says they don't really want consoles to become the same sort of arms race you see with graphics cards.
"As for the 'more regularly' part, to be completely honest, I don't know what the next console is past Scorpio," he said in response to a question whether or not we'll see more regular console releases. "We're thinking about it. We're looking at consumer trends and what the right performance spec and price would be, and [asking ourselves], 'Can we hit something that has a meaningful performance characteristic that a gamer would care about?'

"I don't have this desire to every two years have a new console on the shelf; that's not part of the console business model, and it doesn't actually help us."
The best console consumer is the sort who doesn't just buy the consoles, but actually buys a lot of games.
"That's the best customer for us in terms of the pure financials of it," he said. "I don't have a need to get you to go buy the newest console, or I don't have the need to create an artificial loop of, 'Here's a new console every two years,' in order to get you to go buy."
But that doesn't mean that it won't happen, of course.
"The reason I hesitate to say yes to your question in terms of the future is, I don't know what the next thing is past Scorpio right now… I'm not trying to turn consoles into the graphics card market where every so often Nvidia or AMD come out with a new card, and if I want a little bit more performance I'm going to go buy that new card," he said. "I think for consoles it's different. I think you have to hit a spec that actually means something in an ecosystem of televisions and games."
It's a little different to the message conveyed by Microsoft's Aaron Greenberg, who suggests the Scorpio is the start of the end of the traditional console cycle.
"For us, we think the future is without console generations," he said. "We think that the ability to build a library, a community, to be able to iterate with the hardware–we're making a pretty big bet on that with Project Scorpio. We're basically saying, 'This isn't a new generation; everything you have continues forward and it works.' We think of this as a family of devices."
Last Updated: November 1, 2016