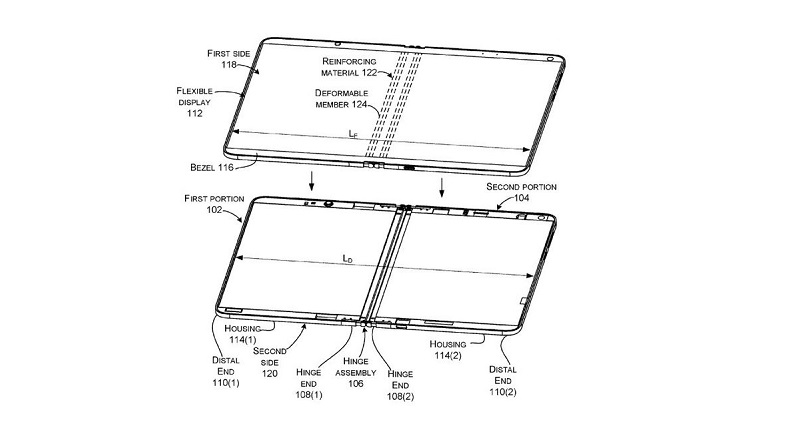 Foldable devices may seem like a fad that is plagued with problems given how the only examples we have seen this from Samsung and Huawei have either been catastrophic failures or ones beset with delays. Still, it's a fad that even Microsoft appears to want in on as a new patent, discovered by WindowsUnited, reveals that Microsoft is working on a foldable Surface device of their own.
According to the patent, Microsoft's new foldable device uses a special hinge that utilises a liquid to reduce the stress on flexible and foldable displays, something which is different from the methods applied by Samsung and Huawei as far as we know. Based on the designs, the liquid can be filled inside cavities around the flexible display to help it bend and move into different positions with relative ease without causing damage to the screen itself.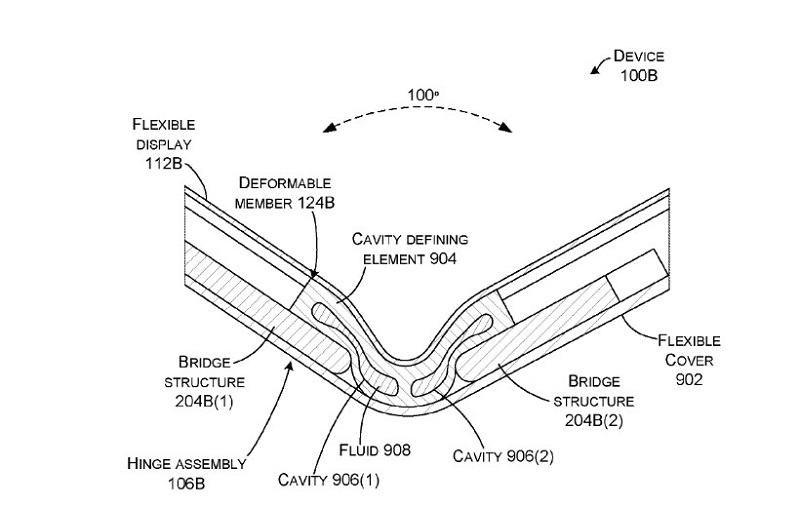 Microsoft has already revealed plans for a dual-screen Windows device which appears to be the inspiration for this particular device, though this idea has the device form one big screen rather than two separate ones. Though I'm pretty sure the ability to split the screen into two halves is something Microsoft is probably considering.
Perhaps of bigger interest is how the patent has been filed by "Microsoft technology licensing," which indicates that that the company could also be planned to license this technology out to other companies, as it does with some other PC manufacturers who utilise some of Microsoft's technology in their designs.
Given this is just a patent, its unlikely we will be seeing anything from Microsoft in this regard in the near future. While the company does have a big Surface event next month, that will likely focus on the next iteration of Surface devices we already know of and possibly their much-touted dual-screen and Windows Lite. Could be a good thing for Microsoft as it lets its competitors test out the market appetite for foldable devices before going too headstrong into it.
Last Updated: September 16, 2019