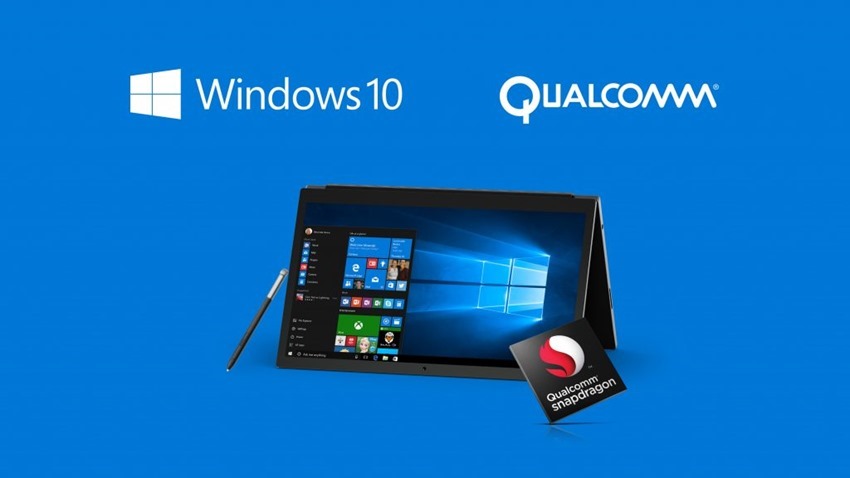 Windows 10 is now available on ARM-based processors, and that's pretty neat. By running the Operating system on effectively the same hardware that's found in many smartphones, Windows 10 can utilise the battery-saving efficiency of the platform, allowing for laptops that can last an entire day or two on a single charge. Launched last year, Microsoft and Qualcomm's partnership means laptops running on Snapdragon 835 and soon, 845 processors.
By virtue of black magic, they'll run the same Windows programs you're used to running. Only it seems they're a little more restrictive than we'd initially hoped. Microsoft released, and then summarily pulled a list of restrictions and limitation. Initially spotted by Windows and technology journalist Paul Thurrot, the list of limitations was pulled from Microsoft's knowledge base (though cached copies exist).
Here's the list of limitations:
Only ARM64 drivers are supported. As with all architectures, kernel-mode drivers, User-Mode Driver Framework (UMDF) drivers, and print drivers must be compiled to match the architecture of the OS. While ARM OS has the capabilities to emulate x86 user-mode apps, drivers implemented for other architectures (such as x64 or x86) are not currently emulated and thus not supported on this platform. Any app that works with its own custom driver would need to be ported to ARM64.
x64 apps are not supported. Windows 10 on ARM does not support emulation of x64 apps.
Certain games don't work. Games and apps that use a version of OpenGL later than 1.1 or that require hardware-accelerated OpenGL don't work. In addition, games that rely on "anti-cheat" drivers are not supported on this platform.
Apps that customize the Windows experience may not work correctly. Native OS components cannot load non-native components. Examples of apps that commonly do this include some input method editors (IMEs), assistive technologies, and cloud storage apps. Cloud storage apps commonly use shell extensions (for example, icons in Explorer and additions to right-click menus); their shell extensions may fail, and if the failure is not handled gracefully, the app itself may not work at all.
Apps that assume that all ARM-based devices are running a mobile version of Windows may not work correctly. Apps that make this assumption may appear in the wrong orientation, present unexpected UI layout or rendering, or failing to start altogether when they attempt to invoke mobile-only APIs without first testing the contract availability.
The Windows Hypervisor Platform is not supported on ARM. Running any virtual machines using Hyper-V on an ARM device will not work.
It does mean that some older games that use libraries preceding DirectX 9 won't work, and any apps that include shell extensions – including storage s0lutions like Dropbox and Google Drive – won't work and may need to be rewritten for specific support. The X86 emulation is still akin to magic, but the platform is a little more limited than anticipated.
Last Updated: February 19, 2018