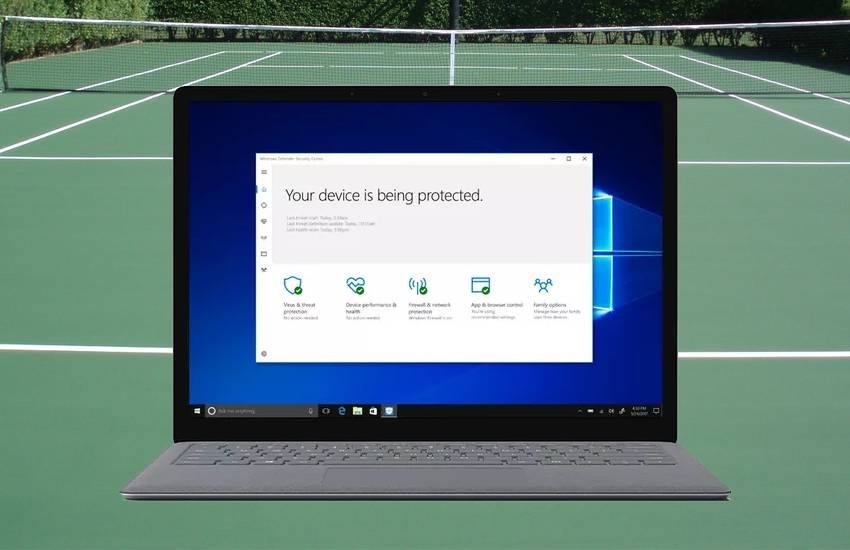 Windows 10 is Microsoft's best operating system in forever. It's slick, stable and a joy to use. We've heard for a while that the company planned to launch a new version of Windows to go head-to-head with Google's Chrome OS – and yesterday, that's precisely what they did.
It's called Windows 10 S, and it's a trim, lightweight version of Windows 10 that's tuned for the budget, business, and education sectors. Made to run on lesser hardware and cheaper machines, Windows 10 S is fast and energy efficient.

According to Microsoft, it'll boot in just 15 seconds, and offer far more battery life than Windows 10 currently chews. One big advantage that Windows 10 S has over ChromeOS is native support for Microsoft's own Office suite, which is a boon for students who favour Microsoft Word, PowerPoint, Excel et al over their open-source counterparts. It'll also probably work with whatever USB peripherals you have.
There is a rather big caveat with Windows 10 S, in that it'll only run external apps that are available on Windows own digital store. Yes, that even includes Chrome – so you won't be able to install other browsers unless they're available on the Windows Store. You can't even change the default search to anything other than Bing.
While that may sound like a nightmare for many users, it's a blessing for administrators who don't really want people messing about with public PCs.
If you happen to buy a machine that comes pre-installed with Windows 10 S and you don't like it, you'll be able to upgrade to Windows 10 Pro for free until the end of the year, after which the upgrade will set you back $50. As it's a low cost OS that ideally would be bundled on machines without jacking up the price for the operating system. It seems a fair deal – even if its naming could confuse consumers.
Last Updated: May 3, 2017