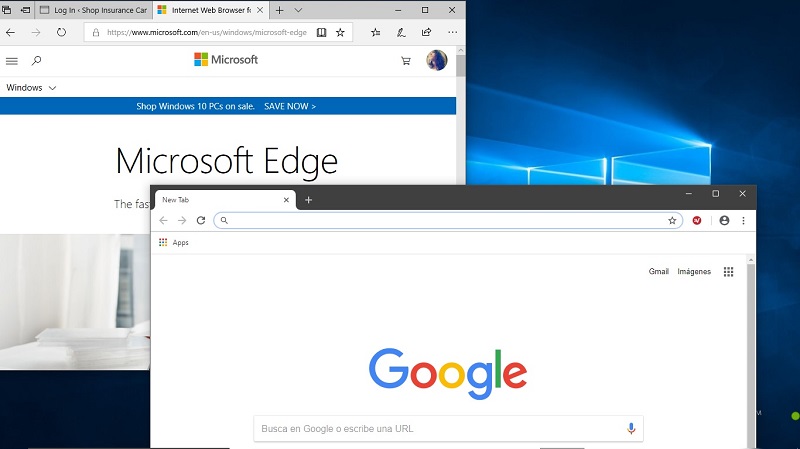 Microsoft has officially released a preview of it's Chromium-powered Edge browser today. Something which Wesley already played with and found to be worth using. One of the best things about Microsoft's Edge browser is that it keeps all of the usability and rendering abilities which made Chrome so popular, but somehow also maintains a lot of the technical wizardry that mad Edge that much friendlier on your PCs performance and memory usage.
It's obviously still early days for the browser, as Microsoft hopes to continue improving it over the next few months as people use it more and hopefully iron out all the small bugs while adding new features along the way. Something which I hope they are able to use, because while it might not have been hugely popular. Edge was definitely a better performing browser than Chrome was, only let down by its lack of compatibility with certain web features that made visiting certain sites a bit of an ugly experience when they didn't render properly. If we can get the best of both worlds with Microsoft's new Chromium browser then we could definitely have a new winner to click away on.
Exactly how did Microsoft take Chrome's resource-chugging browsing ability and turn it into something a little more performance-streamlined for the average computer? Well, the team will be revealing more details about its Chromium work during a BlinkOn 10 keynote tomorrow, but essentially it all came down to Microsoft either removing or rewriting many existing features in the Chromium project to create a more optimised experience for the end user. A list of which can be found below: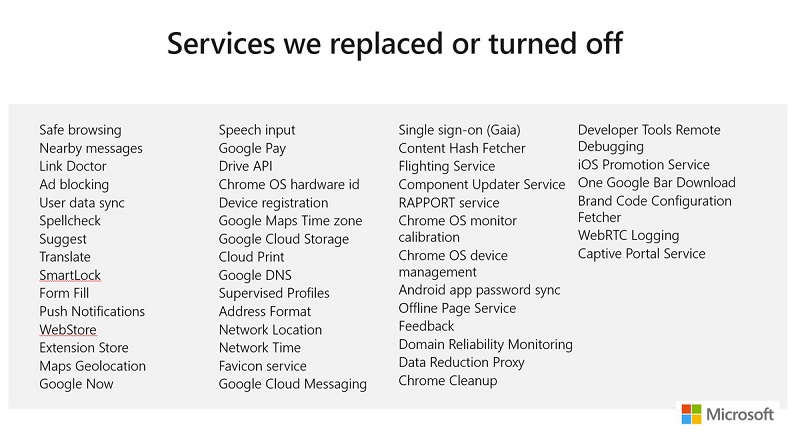 Microsoft is also working on ARM support for Chromium, alongside PDF enhancements, battery life improvements, smooth scrolling, editing, layout, dev tools, and web authentication. Developers can help test these changes using daily Canary builds of Edge or weekly Developer versions with Microsoft expected to release another more stable beta in the near future with planned updates every six weeks for the immediate future.
Microsoft has already made over 300 merges so far in the Chromium project and with Microsoft wanting to ensure it runs across all operating systems, including its last few version of Windows and macOS, hopefully we will see things continue to be optimised further. While I wouldn't say Edge is now the better browser to use just yet, I do think Google should be very worried at the progress Microsoft has already been making. It will be interesting to see how Microsoft's optimised approach competes with Google's feature rich approach and if it will be able to lure enough people away from Google's dominating browser.
Last Updated: April 9, 2019