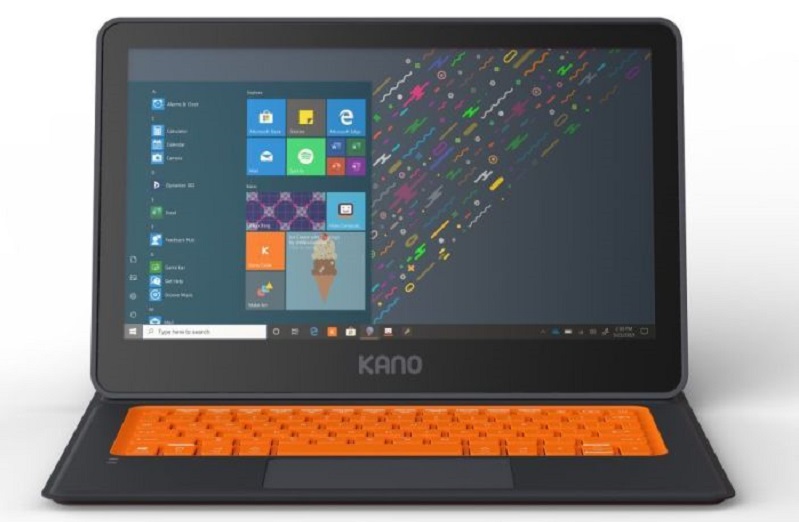 We've seen a variety of tech products coming out design to teach kids the art of coding, now it appears Microsoft and start-up Kano are teaming up for a new project that will allow kids to build their own laptop that will be powered by Windows 10 S.
Called the Kano PC, the laptop closely mirrors the design of a Surface PC, with an 11.6" display that latches onto a keyboard case. Everything about the Kano PC, from the transparent backing that reveals the modular pieces of the computer, to the included apps that encourage tinkering with sound and touch, is designed "specifically for the 21st-century classroom" with the purpose of giving kids an exposure to tech and understand how it all works.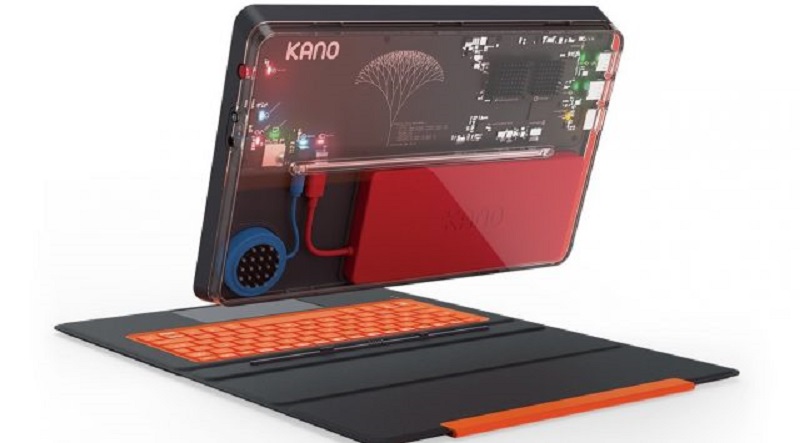 Kano has released DIY computer kits before, but these were all powered by Rasberry Pi's that ran off Kano's own simplistic US. This time around, the laptop that kids will be building will closely match any commercial laptop you are likely to find as part from the device being powered by Microsoft's Windows OS, it will also feature a touchscreen, powered by a 1.44 GHz Intel Atom x5-Z8350 quad-core processor, 4GB of RAM, and 64GB of storage that's upgradeable with a microSD card. There's an HDMI port, a headphone jack, microphone, 2 USB ports, plus Wi-Fi and Bluetooth. That's decent just as a standalone lightweight laptop, let alone something that kids will now be able to assemble themselves.
The laptop comes with a step-by-step storybook which will help kids with the assembly of their personal laptop, plus the laptop will feature an app called "How Computers Work", which will teach them to code and create emoji's with binary code, along with hopefully some other more meaningful programmatic applications. An education edition of Minecraft will be included in the PC, along with other Microsoft apps like Paint 3D and Microsoft Teams bundled in. Considering that Windows 10 S also allows installation of other apps directly from the Windows App store, there is essentially a wealth of usages for kids (and potential adults) with this one.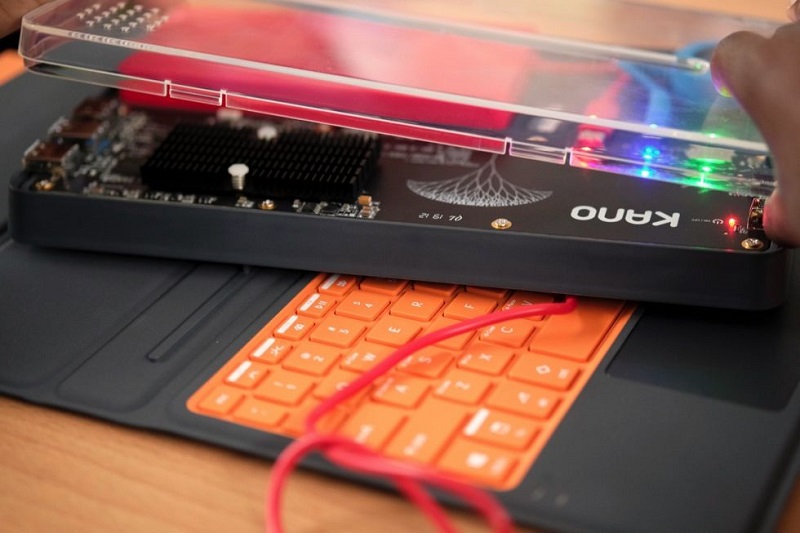 Kano PC is available for preorder on Kano.me for $299.99 (R4500). Not a bad price considering the quality of the laptop you will get with the package. It'll launch in the US, Canada, and the UK on October 21st. It's unlikely to release to SA anytime soon, though if you do want to give your kid a head start in understanding how computers work, there is always the option of importing one of these exciting laptops.
Last Updated: June 20, 2019