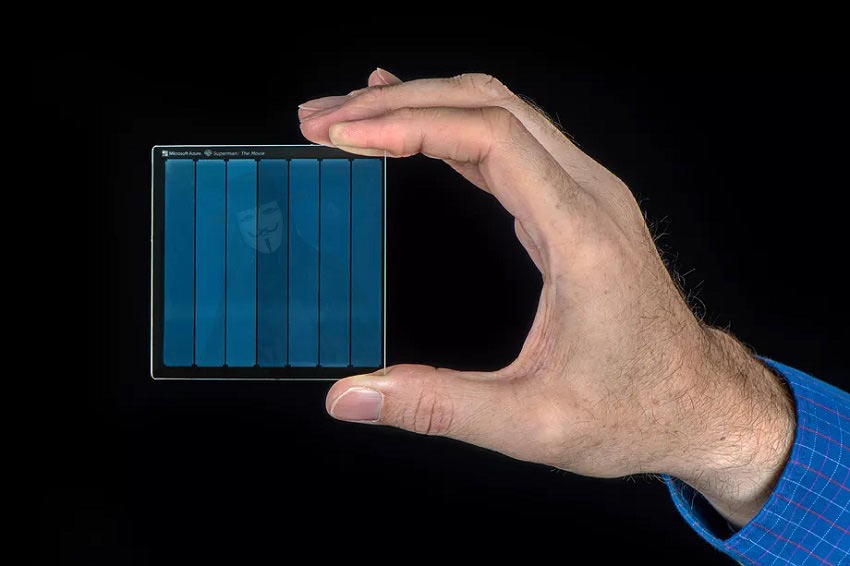 Nothing lasts forever in this day and age, especially data. All your photos, your highlight clips on YouTube or even your favourite Blu-Ray movies are going to feel the rotting touch of time eventually as the information contained within those storage mediums begins to fade away. So what's the best solution? A surprisingly transparent one: Glass.
First developed as a tool that could be used to see through walls, that humble amorphous solid has a wide array of applications that have helped create technological breakthroughs. Microsoft is looking to use glass for the next big step forward in information preservation for their Azure platform, with the most recent proof of concept being the transfer of the entire 1978 Superman movie to something that's the mere size of a beer coaster.
Microsoft CEO Satya Nadella revealed the breakthrough at the Ignite conference today, claiming that the company had stored an entire film on regular quartz glass through their Project Silica initiative that was capable of withstanding a battery of tests that included baking, scratching and boiling. While Microsoft may not be the first company to tackle the problem of protecting information through glass, having their considerable resources and a partnership with Warner Bros. to help preserve their film library is a serious step forward for the idea.
The catch here, is that the technology used to transfer all those ones and zeros to glass is chuffing expensive stuff, with a good dollop of complex thrown into the mix as well. Infrared lasers encode the data into the early 2000s most forgotten gaming graphical feature, voxels, and then that data is stored within glass where machine learning algorithms can read and transmit the data back to your peepers.
"If Project Silica's storage solution proves to be as cost-effective and as scalable as it could be — and we all recognize it's still early days — this is something we'd love to see adopted by other studios and our peers and other industries," said Vicky Colf, Warner Bros. chief technology officer via The Verge.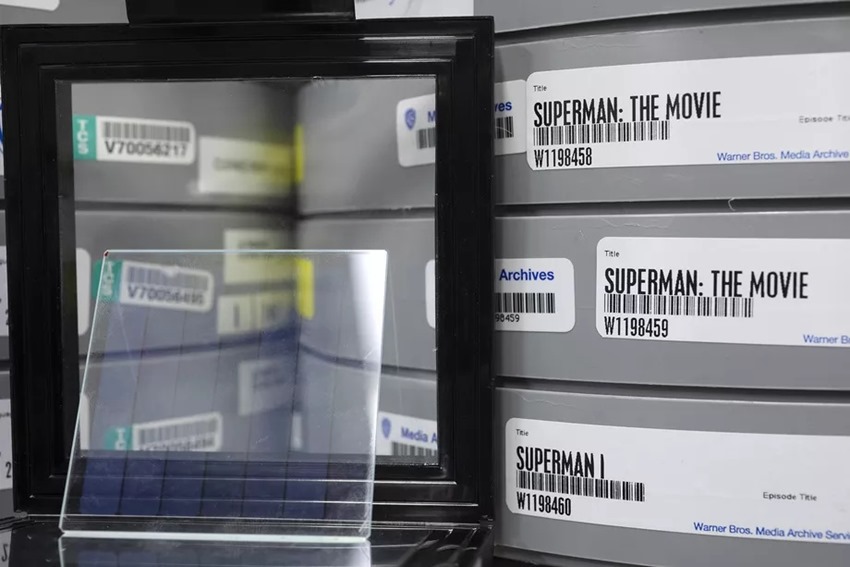 If it works for us, we firmly believe that this will be a benefit to anyone who wants to preserve and archive content.
If Microsoft succeeds with Project Silica and can drive costs down, the future of data storage might just be a whole lot more transparent. Provided that nobody opens a hammer and trampoline factory next to Silicon Valley that is.
Last Updated: November 5, 2019