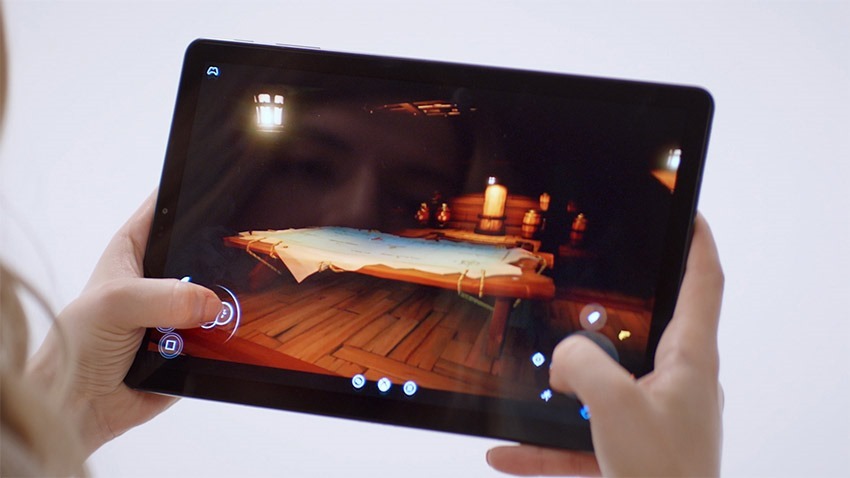 Microsoft – and Xbox's future – is probably somewhere in the cloud. There's already speculation that the next Xbox will stream games from the internet, although there'll still be a traditional console available. Google's doing something similar, already testing the ability to stream brand new games through a browser.
Microsoft has now given us a glimpse of how things could work, with the unveiling of Project xCloud. Right now, it's about giving mobile gamers the same worlds and gaming experiences that you'll find on consoles and PCs, just beamed to smaller touch screens through the cloud – but it's not a stretch to imagine this being the backbone of a future console.
"The future of gaming is a world where you are empowered to play the games you want, with the people you want, whenever you want, wherever you are, and on any device of your choosing. Our vision for the evolution of gaming is similar to music and movies — entertainment should be available on demand and accessible from any screen."
Microsoft, of course, realises that streaming games in a way that both looks great and plays well is a challenge, but not one they think they're unable to tackle.
"Cloud game-streaming is a multi-faceted, complex challenge. Unlike other forms of digital entertainment, games are interactive experiences that dynamically change based on player input. Delivering a high-quality experience across a variety of devices must account for different obstacles, such as low-latency video streamed remotely, and support a large, multi-user network. In addition to solving latency, other important considerations are supporting the graphical fidelity and framerates that preserve the artist's original intentions, and the type of input a player has available."
So how do they provide this? Through Azure, of course. Interestingly, the blog includes South Africa in its image of the supported Azure centres, so it's likely those promised datacentres will be coming sooner rather than later.
"With datacenters in 54 Azure regions and services available in 140 countries, Azure has the scale to deliver a great gaming experience for players worldwide, regardless of their location."
Last Updated: October 8, 2018