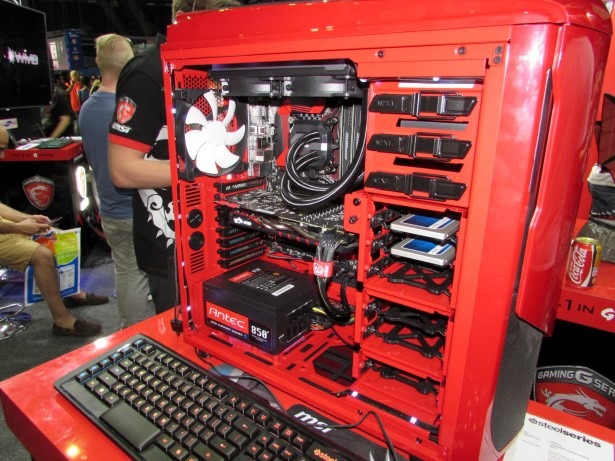 A week or two ago I offered a build for a budget gaming PC for 1080P gaming,  and as sure as the sun rises every day, someone commented that for a few thousand extra you could build a much more powerful PC.
Although I implicitly agree, R13,000 or R15,000 is not R10,000, and unless you are Zuma's accountant, you cannot make money appear out of thin air.  Regardless, the idea stuck and I wanted to test what a few extra thousand in the next build could produce, and whether an extra R6000 would allow "VR" ready badge on your PC. To be frank, this PC was a lot harder to build than I thought it would be. I am still struggling to enter into a post Nenegate Rand-to-Dollar conversion rate, and I thought R16,000 would go a bit further than it did.
Nevertheless, although it was challenging to find a middle ground between value and performance, the machine I've managed to squeeze together will allow most modern games to be played at 1440p, 4XSMAA and 60 fps with ultra details, barring a few challenging titles like The Witcher 3. As a Virtual Reality setup on the Oculus Rift or HTC VIve, although we have the minimum specifications, this setup might be able to play a few modern titles, but at heavily reduced quality settings.
VR Gaming Build
Back To Reality
Oculus has already given us a pretty good blueprint for a minimum spec'd virtual reality gaming PC:
Nvidia GeForce GTX 970/AMD Radeon R9 290 equivalent or greater
Intel Core i5 4590 equivalent or greater
8GB+ RAM
2x USB 3.0 port
HDMI 1.3 video output
Windows 7 OS or greater
As before, we've gone with an Intel based setup since AMD's FX 8350 cannot compete with a modern i5 processor from Intel—nor does it have support for DDR4. As VR requires mountains of pixel-throughput, we need a processor, like the i5 6400 2.7GHZ that can keep the GPU well fed. Thankfully modern motherboards have more than enough USB 3.0 slots, so the Gigabyte GA H170M board will do fine. I know some of you at the back of the class may have heard that locked Intel processors can be overclocked, so why not get a Z170 chipset. Well, Intel has already put a stop to those shenanigans and killed off cheaper overclocking once again; well at least for the non-enthusiast. Essentially, there is no point to putting more money into a Z170 motherboard unless you plan to buy an unlocked processor down the road. Like with the budget build, the same 8GB of DDR4 Kingston memory makes another appearance.
Unlike with the Blue and Green budget build, I've gone with a Red GPU this time. You may think that an obvious choice would be the GTX 970 as it's still a supremely popular card when looking at Steam stats,  and it should be: it handily holds it own in many titles at 1080p and 1440P, often being able to safely overclock to within a GTX 980 stock performance. However, the VR screens in both the Oculus and Vive headset are 90Hz at 2160×1200 (1080×1200 per eye), which sounds like only double 1080P, but thanks to the way VR displays use an "eye buffer," make it around 3K. This raises the the demands of pixel throughput to about 457 million pixels per second. With the added demand of rendering at 90fps on a 90 Hz screen, in simple terms, VR gaming requires roughly 4 times the amount needed for 1080P/60 fps.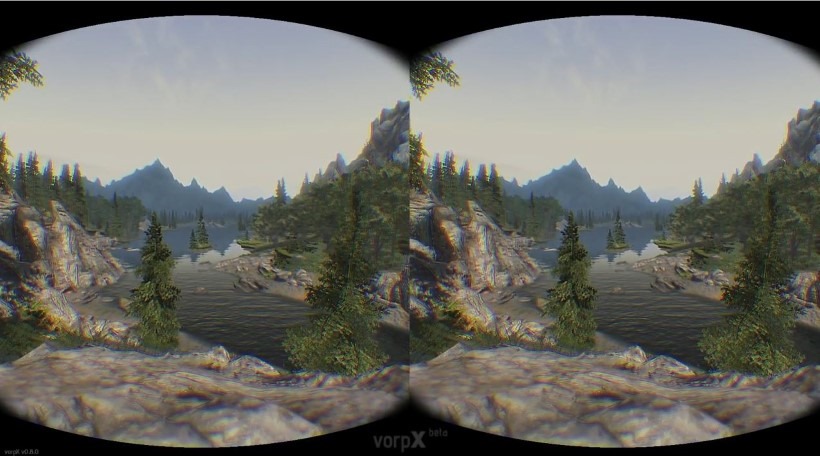 That's a hell of a lot, but this is also where AMD's Powercolor PCS + R9 390 GPU struts its stuff proudly—with a massive 512 bit memory bus width and a healthy dollop of 8GB of VRAM (compared to the 3.5+0.5GB is the GTX 970) the amount of pixel pushing power of the R9 390 is much more suited to rendering at larger resolutions without taking as much of a hit as the smaller 256 bit bus width of the GTX 970. Besides beating the GTX 970 on pure performance, the R9 390 is also cheaper, so it's pretty much a no-brainer ,even if you're not going to do VR gaming on it.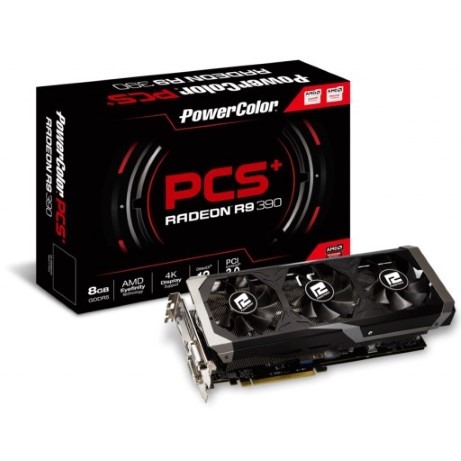 There are drawbacks, however, with choosing the "Humvee " of the GPU world. The R9 390 is a gas guzzler compared to the GTX 970, and as such the PSU has to be increased to sustain the driver of pixels. SeaSonic is a well-respected brand, and the M12II 620W 80+ Bronze PSU is a the Toyota Camry of PSUs — a reliable workhorse in any PC. With the R9 390 chugging down electrons, the card will generate a lot more heat than its NVIDIA counterpart, and as such a case with adequate airflow is needed. The Cooler Master N300 is an older case, but it definitely does have proper cooling options (6 fans) as well as space for an HDD and SSD and two front USB3.0 ports for using on the VR headset. For storage, we're sticking with what works, and instead of last build's either/or with the SSD and HDD, a mid-range build needs both.
Before I conclude, I just want to share a word on minimum specifications, since I am well aware that for a VR machine to be a VR machine, it has to output at least at 90 fps to not break immersion. Concerns around the R9 390 or GTX 970 achieving this are well placed since even the more powerful R9 390X or GTX 980 aren't capable of outputting 90fps at 2K on modern games, let alone anything above that.
The thing to remember is that games that are made for VR are going to be made from the ground to be VR games, with Oculus itself releasing a Best Practices manual for game developers, with attention towards coding games to run above 90 FPS. It's also important to remember that as PC gamers we have the ability to tweak settings and graphical detail, so instead of running all games at ultra detail, we might have to mix in a few low to medium settings to achieve a desirable frame rate in a VR game – a small sacrifice to make. This was not an easy build to do since money is not going as far as it used to, but for those with around R16, 000 rand plus change in a credit card somewhere, you can have an entry level VR capable machine, or simply a powerful gaming machine that will play most modern games at 1440P with frame rates north of 60 FPS at ultra details. The next build I'm going to do is for those with a big inheritance that they'd like to plough away into pixels and emotions; Ultra-High End gaming.
Last Updated: March 7, 2016