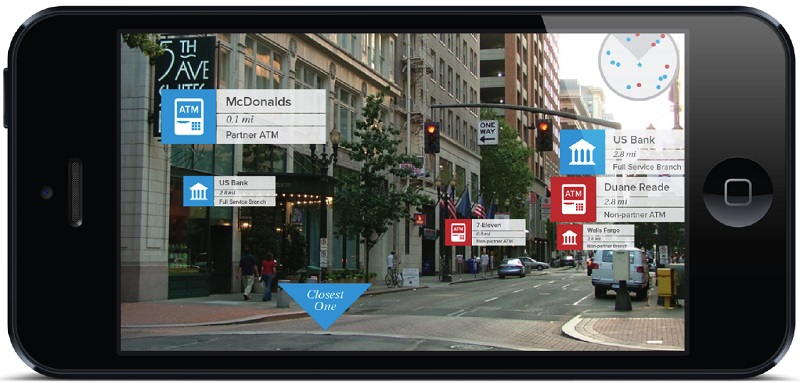 While Virtual Reality and Augmented Reality are still finding their feet in the gaming world, one market which is embracing the technology is Mobile. Its still in its infancy, but there is already a myriad of apps that make use of a cellphone's camera to augment reality on the screen and make it easier for user's to find the services they need or catch their Pokémon.
However, a recent report by analysts at digi-Capital suggests that the industry might be sitting on a ticking time-bomb. A bomb filled with loads and loads of cash, as they predict that Augmented Reality in the mobile space with be worth as much as $60 Billion a year by 2021 and potentially be used by as many as 1 Billion people. That I quite a massive prediction and if true, AR could be the next big thing that determines who will win the next phase of the mobile market.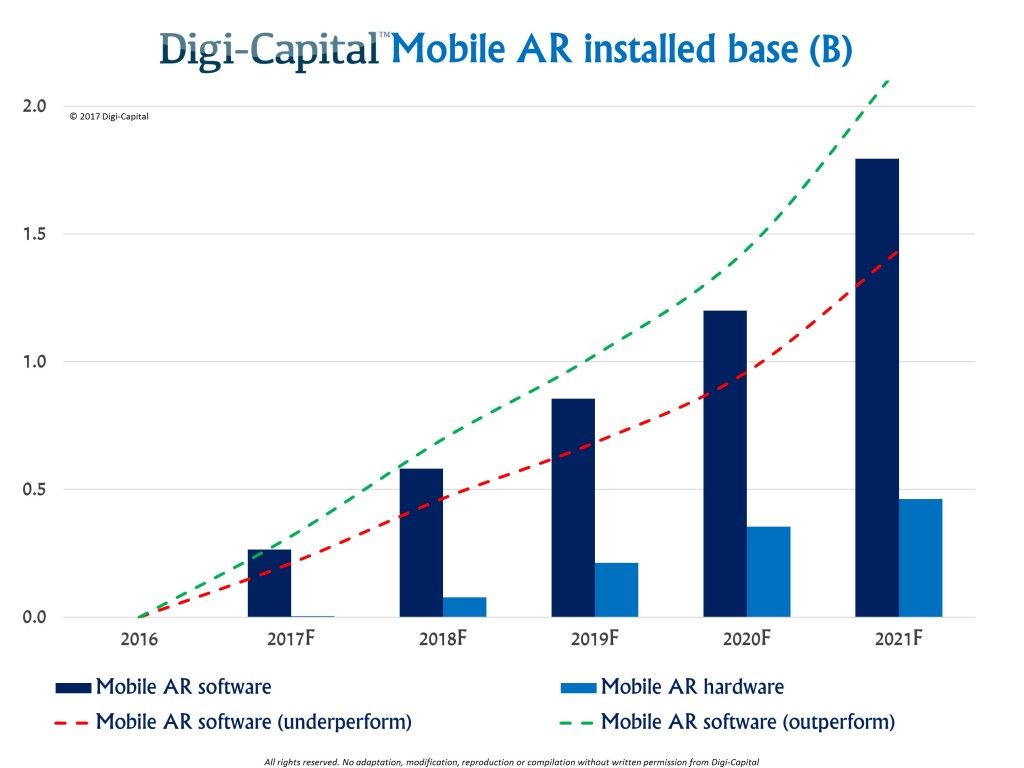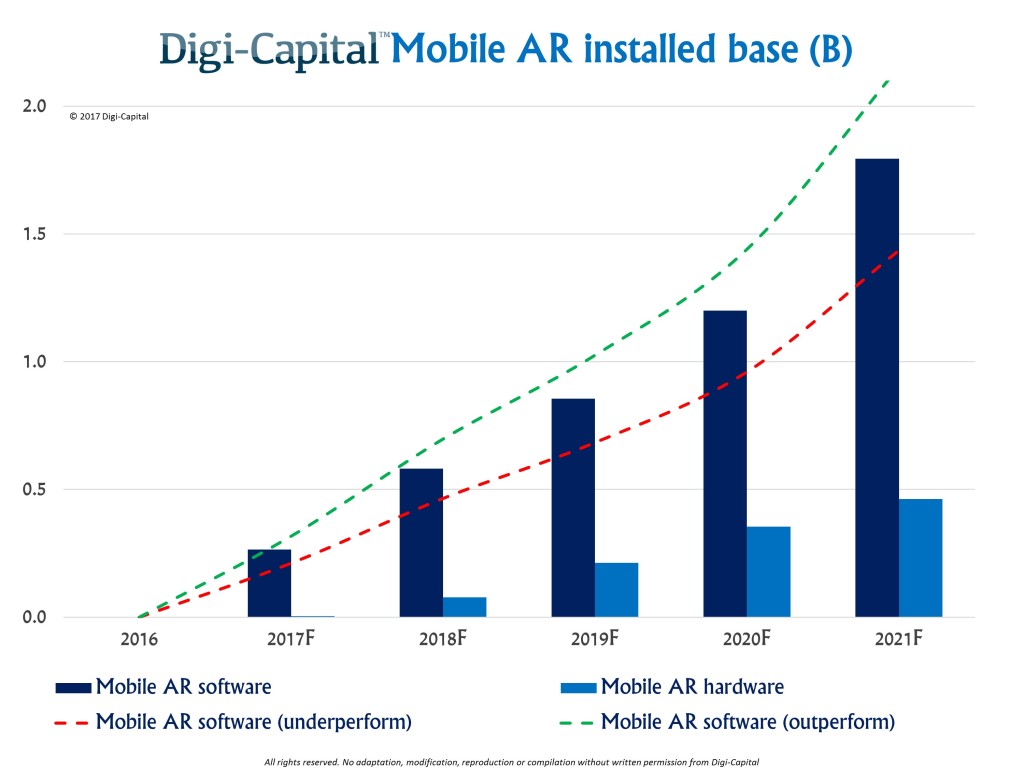 And although the success of Pokémon Go has pointed to the obvious opportunities available in the gaming market, the analysts believe that over 80% of the AR market will be from the commercial sector and come from the likes of data, e-commerce, advertising and other non-entertainment related apps. It might be seen as a fad at the moment, but a potentially big jackpot of a fad if the companies get their investments right.
It looks like Augmented Reality is here to stay. It might not be on your next console or used in your favourite games, but it could definitely change the way we use our mobile devices in the future.
Last Updated: May 25, 2017