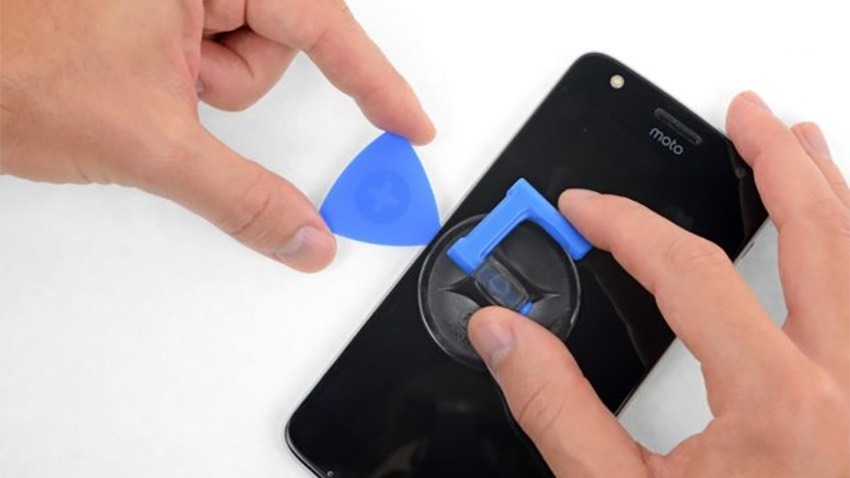 Most device manufacturers are not especially keen on users opening up and attempting to make repairs. Instead, users are directed to official repair centres, which can sometimes end up being incredibly costly. The other option is to turn to cheaper repairers – but without the guarantee of getting genuine parts.
On top of that, many manufacturers make their devices so incredibly hard to service and repair (apple especially comes to mind), with things like glued in batteries and unfathomably teeny-tiny proprietary screws in place. Motorolla wants to change that. The company has teamed up with device repair company iFixit to offer official repair kits for Motorolla phones.
The company will begin selling repair kits for its more recent phones. The repair kits will come with the necessary tools and parts to repair and replace parts, along with guided repair instructions. They'll be priced depending on the problem you have with your device.
"Motorola is setting an example for major manufacturers to embrace a more open attitude towards repair," iFixit wrote in a blog post. "For fixers like us, this partnership is representative of a broader movement in support of our Right to Repair. It's proof that OEM manufacturers and independent repair can co-exist. Big business and social responsibility, and innovation and sustainability, don't need to be mutually exclusive."
It's an unbelievably consumer-centric way of thinking, and something I hope other mobile phone makers will adopt. I'm not holding my breath though…
Last Updated: October 24, 2018