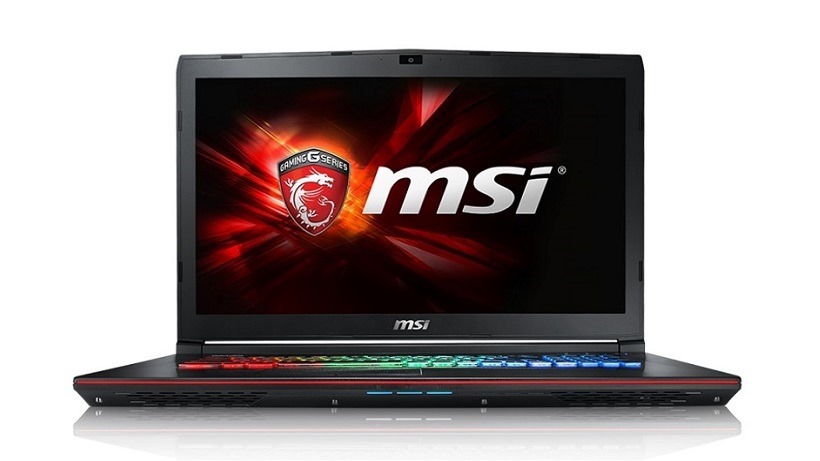 I attended Gamescom last year, and I took the MSI GE72 2QD along for the ride. It was a powerful laptop, marred only perhaps by its size – it was a little too big for my liking. That being said, it handled everything I threw at it with ease, and never let me down once. I would recommend the device in a heartbeat.
Except, its specs by today's standards are just a little bit outdated. DDR3? A non-Skylake processor? WHAT YEAR IS IT?
That's where the MSI GE72 6QF comes in. It is identical to the GE72 2QD in the design department, but the innards underneath that aluminium chassis? Yeah, they've received some much needed improvements.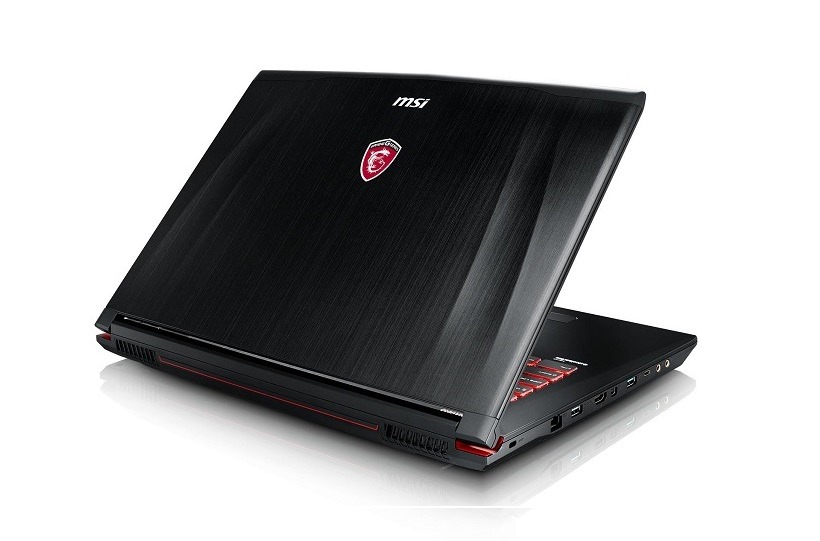 Better hardware overall
Improvements? Like what? Well for starters, The MSI GE72 6QF comes equipped with a  shiny new Skylake processor. The i7-6700HQ in this model has the same clock speed as the Haswell CPU found in the 2QD's i7-4720HQ, but it has improved performance and power consumption.
The GE72 6QF also comes packed with DDR4 over DDR3. There is less memory however when compared to the GE72 2QD (8gb vs 16gb). Still, these better modules bring with them much faster read and write speeds.
Lastly, the GE72 6QF features a GeForce GTX 970M (3GB GDDR5) over the older GeForce GTX 960M (2GB GDDR5) found in the GE72 2QD. It may not seem like a huge jump, but the improvements in performance are quite significant.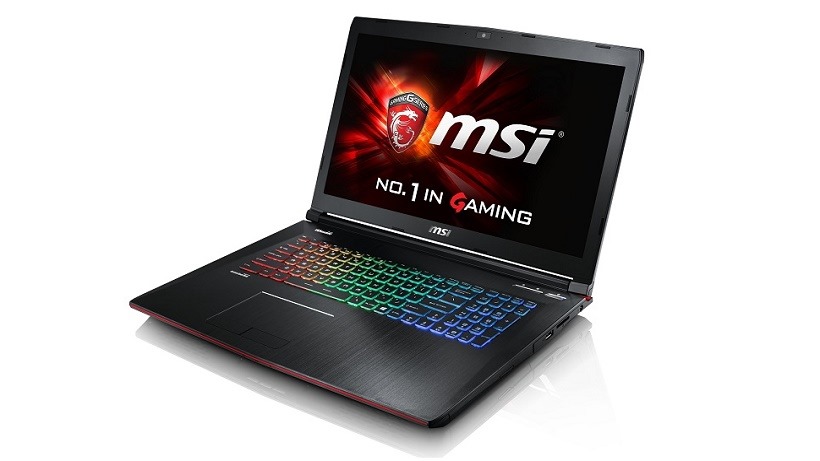 Despite having all these new goodies thrown in, the GE72 6QF looks basically the same as the GE72 2QD. This is a good thing, as I quite liked the design on the older device.
We have the same giant 17.3″ screen here, which, when shut, shows off the sexy brushed aluminum chassis. When lifted and switched on, it lights up beautifully, along with a very bright and colourful Steelseries keyboard that can be customized to user preference.
The only dislike I have about the GE72 6QF in terms of its design is its weight really. It's certainly portable, but you don't want to have to lug it around long distances, unless you really want a sore back. That's the price that has to be paid though I guess in exchange for some bigger visual real estate.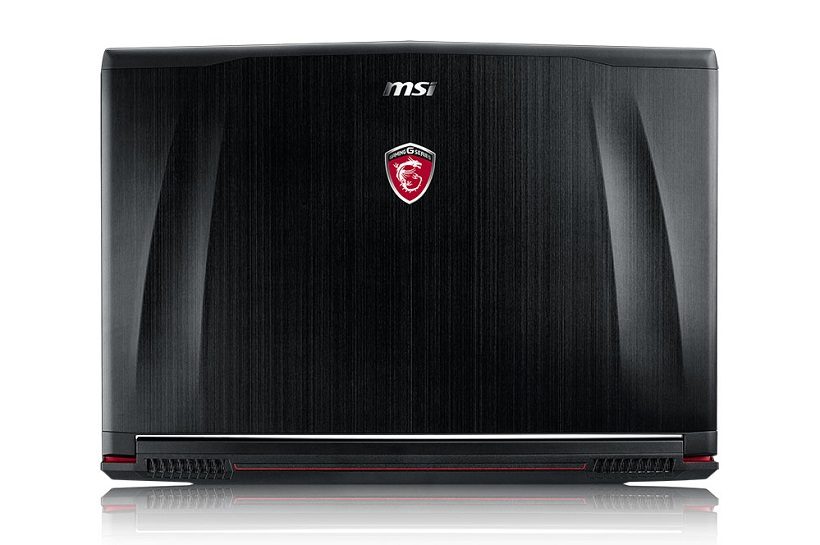 That pumps out better results
So back to the hardware – we have an updated processor, faster memory, and a a better graphics card. How does this translate performance wise? The results on the GE72 6QF should be better than the GE72 2QD obviously, but lets take a closer look shall we?
Batman: Arkham Origins
Batman: Arkham Origins is hardly the most demanding of games by today's standards. I thought I should include it though just for comparisons sake.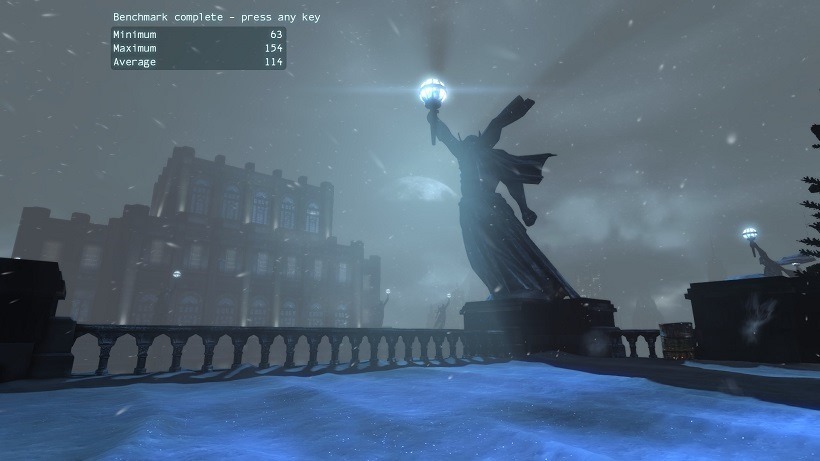 With everything dialled up to 11 (as in, DirectX 11), the GE72 6QF yielded an amazing 114 fps on average. That's a huge jump over the GE72 2QD, which could only do just 74.
3DMark
Sky Diver 1.0
The Sky Diver benchmark is a test designed for mid-range PCs and gaming laptops. The GE72 6GD ain't any regular gaming device however. It would run circles around this test surely?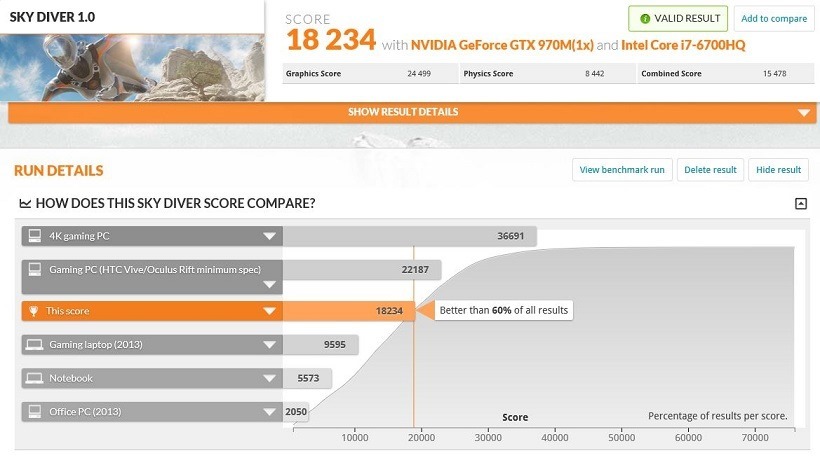 Absolutely! The GE72 6QF racked up a total score of 18234, making it better than 60% of all results. The GE72 2QD comparatively, got a much lower score of 13249.
Fire Strike 1.1
The Fire Strike test is more intense, and much better suited to putting hardware through its paces. How did the GE72 6QF handle it?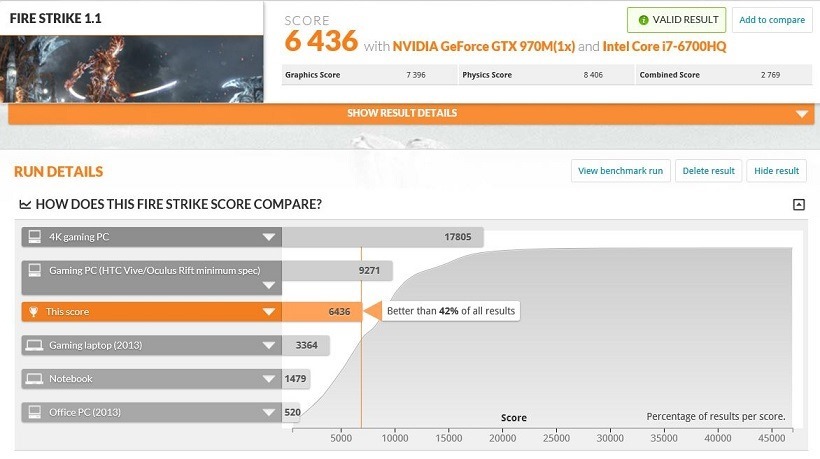 Excellently, as expected. It grabbed a score of 6436, while the GE72 2QD managed just 4133.
Unigine Heaven 4.0
The Unigine Heaven benchmark is probably the most gruelling test of the lot. It always manages to make hardware cry, know matter how big and tough it is. Could it reduce the GE72 6QF to tears?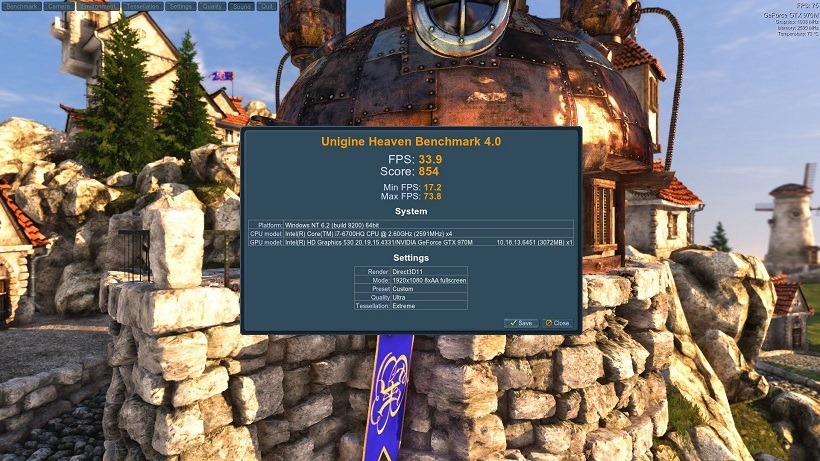 Yes, yes it could, though the results are actually still rather good. The GE72 6QF managed an average FPS of 33.9, and received a score of 854 for its efforts. The GE72 2QD meanwhile, pushed out just 20 fps on average, and received a much lower score of 505.
Specifications
Model: GE72 6QF-074ZA
Dimensions: 419(W) x 287.8(D) x 29.8~32(H)mm
Weight: 2.9kg
OS: Windows 10 64bit
Processor: Intel Core i7-6700HQ Processor (2.6GHz)
LCD: 17.3", IPS-level, Anti-Glare, FHD (1920 x 1080)
Graphics: GeForce GTX 970M (3GB GDDR5)
Memory: DDR4 8GB
Storage: 1TB 7200RPM + 256GB SSD
Optical Drive: BD Writer / DVD Super Multi
WLAN/Bluetooth: 802. 11ac+BT
Webcam: HD type (30fps@720p)
Battery: 6-Cell
Ports: 1 x USB 3.1 (Type-C) ; 2 x USB 3.0 ; 1 x USB 2.0 ; 1 x HDMI ; 1x mini-display; 1 x Gigabit Ethernet
RRP: R34999
On paper, it's quite obvious that the GE72 6QF would be better than the GE72 2QD (even though it has less RAM). Honestly though, I didn't expect the gains to be this significant. Based on the benchmark results above, the performance of MSI's latest gaming enthusiast 17.3" device is vastly superior to its predecessor. I really liked the GE72 2QD, but now I have found something even better.
The only hiccup now unfortunately, is price. When I reviewed the GE72 2QD last year, the Rand was in a much better place. It's taken a dip over the past few months sadly, and as a result, hardware prices have taken a hit locally.
I already struggled to stomach a RRP of R20-25k back then, so imagine my shock at seeing that the GE72 6QF is going for around R34999. That's a lot of cash dollar for a piece of portable power!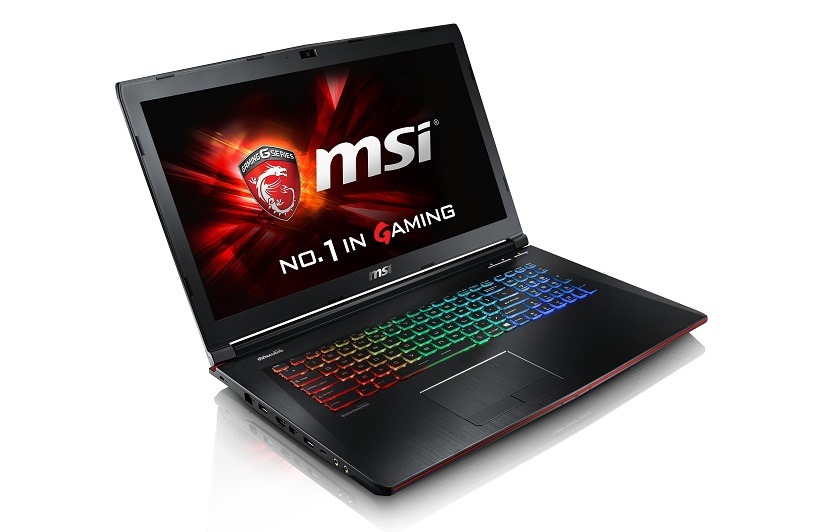 If you do have the money though, and are on the market for a new high performance laptop that's perfectly suited for both gaming and work, then you really can't go wrong with the MSI GE72 6QF. The large size may be a little offputting (in which case you should look at the GS40 6QE instead), but if you're ok with that, then it's a laptop you really should consider getting.
Last Updated: June 1, 2016
MSI GE72 6QF

The MSI GE72 6QF comes packed with great hardware that makes easy work of even the most demanding of tasks. That performance does come at a cost though. It may not be the cheapest device, but it is certainly capable of getting any task done –whether it be work or gaming related.