This article was sponsored. The editorial and content is entirely created in-house, unless otherwise specified.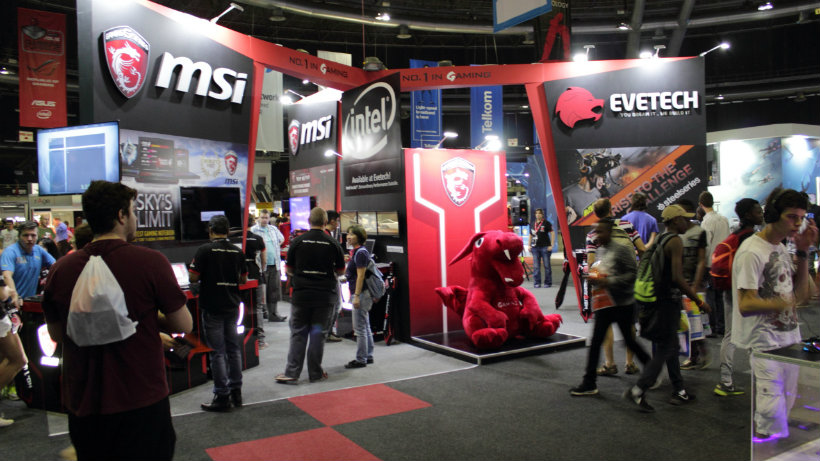 This year's Really Awesome Gaming Expo had a whole host of huge stands where visitors could experience a range of gaming and tech. We've talked a lot about the offerings from the usual cast of characters in local gaming distribution, but what was most notable to me this year was just how massive and busy the stands were for tech and PC gaming.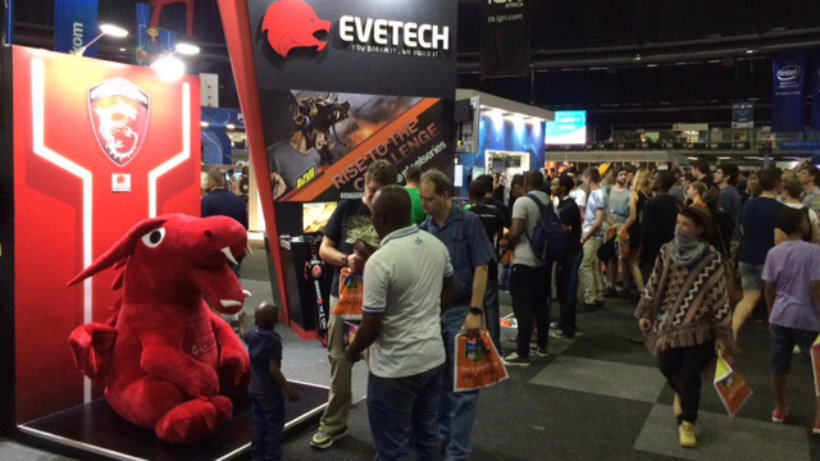 The main stand for MSI was in cooperation with the rad guys from Evetech. There, they were running some rad bundles where you could get games or peripherals with various purchases of MSI products. Meanwhile, over on the Computers Only stand, those who purchased MSI products stood a chance to win MSI notebooks or motherboards with graphics cards. But they weren't just limited to their activities on the floor of the expo – they also sponsored prizes in the DGC and organized this year's press room.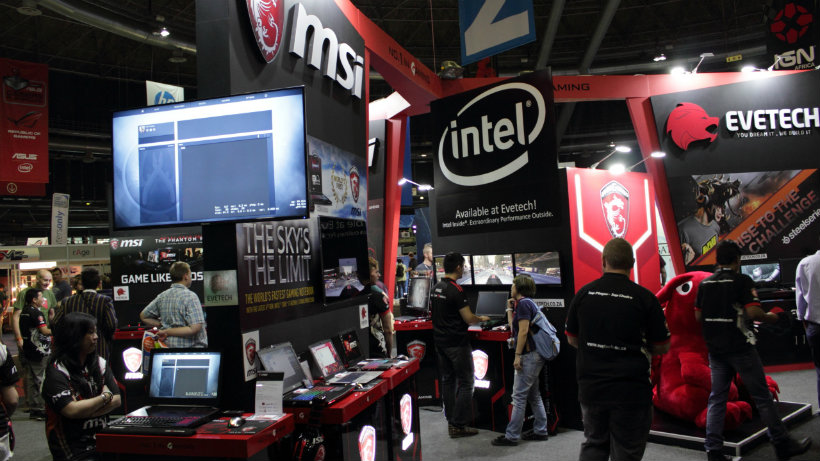 The main stand itself always had a massive queue, stretching into the aisles behind it. Why? Well, as much as I'd like to say it's because everyone wanted to take a selfie with the giant dragon on show, it was actually because they had the Oculus Rift. That's right, people could go face-on with Virtual Reality and see what all the fuss was about. I doubt they got the fully immersive experience – you need to be in a quiet room with proper headphones to really feel like you're in the virtual reality created with the headset, but it was still a great opportunity for South African gamers to see what all the fuss is about when it comes to VR.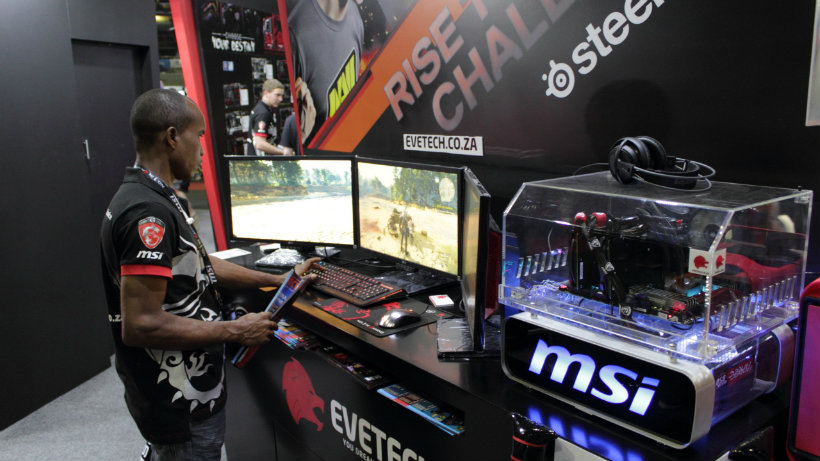 Not content to contain themselves at their main stand, they actually had a secondary stand as well. There, they had the top two South African overclockers showing off what it means to overclock an MSI rig, helping up and coming overclockers learn more and get involved. Perhaps this is a field where South Africans might grow in the future – if these guys could keep their machinery cool while overclocking in the oven that was the Dome this past weekend, they might just be miracle workers.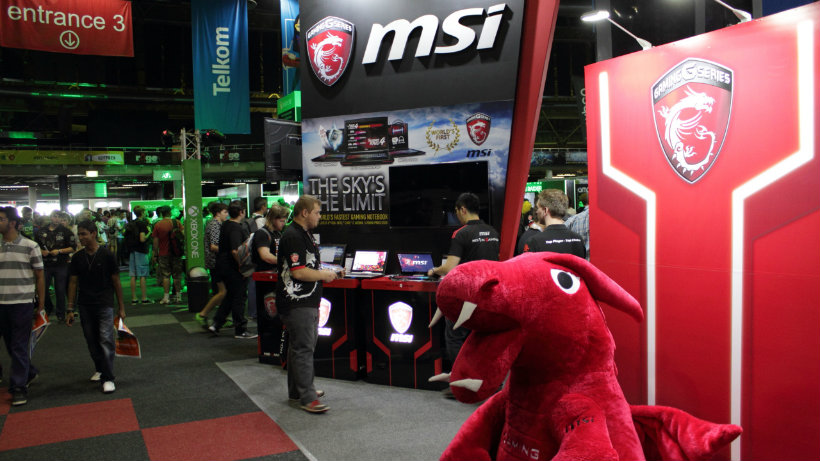 I missed it, but our very own Kyle "Congo" Wolmarans informed me that they also had two of the top women CS:GO players go head to head in a 1v1 match on the stand. Both of them are sponsored by MSI, of course, and it's great to see the company doing something active and visible to promote women in gaming and women in eSports. Best of all, a bunch of guys thought that they were good at CS:GO and tried to play against BiSH and ShazZ, only to be utterly annihilated. It's always great when eSports pros show off exactly why they are the professionals, but it's somehow even more fun and satisfying when that also includes breaking some gender stereotypes.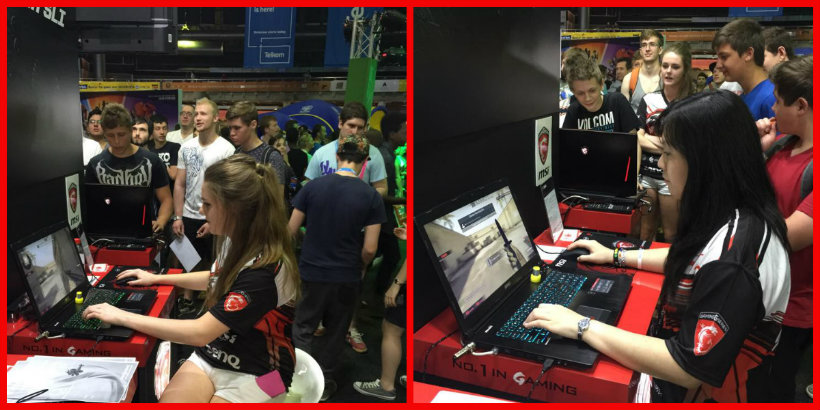 Also, I just want to take a moment and thank them for sponsoring the press room this year. I know most of you were stuck down on the show floor, swimming in the sea of people and sweat, but the press was incredibly happy to hide away upstairs in air conditioning with cool drinks thanks to the extremely cool people of MSI.
Last Updated: October 14, 2015