We've told you all about MSI's available and impending Nvidia GTX 1080 cards, Along with a few from other manufacturers. The GTX 1080 is a single card that offers what Nvidia calls "irresponsible amounts of performance." Retailing locally for around R14999, I don't really see these cards selling much after the initial wave of people severe technolust or those with more money than sense.
Why? Because the GTX 1070 offers similar performance at a much more bank-balance friendly price (rumoured to be around R8999 for the Founder's Edition – and a smidge cheaper for the after marker varieties). With performance that eclipses the 980Ti and the Titan X at a fraction of the cost, this is your next GPU upgrade – especially if you're keen on a little future proofing.
As with its 1080's MSI has a whole range of 1070 cards for you to choose from. The MSI GTX 1070 GAMING X 8G is probably the best of the bunch for the enthusiast. The Twin Frozr VI cooling solution means you've got two extra-large fans, with metal bearings. It'll also not spin its fans unless the GPU temp reaches 60 degrees, so it'll be pretty quiet for day-to-day use. Like its 1080-based sibling, it has an LED illuminated shroud, with markings meant to be claw marks from the company's dragon mascot. It's got a custom PCB with an unlocked voltage and an extra 6-pin connector for more juice.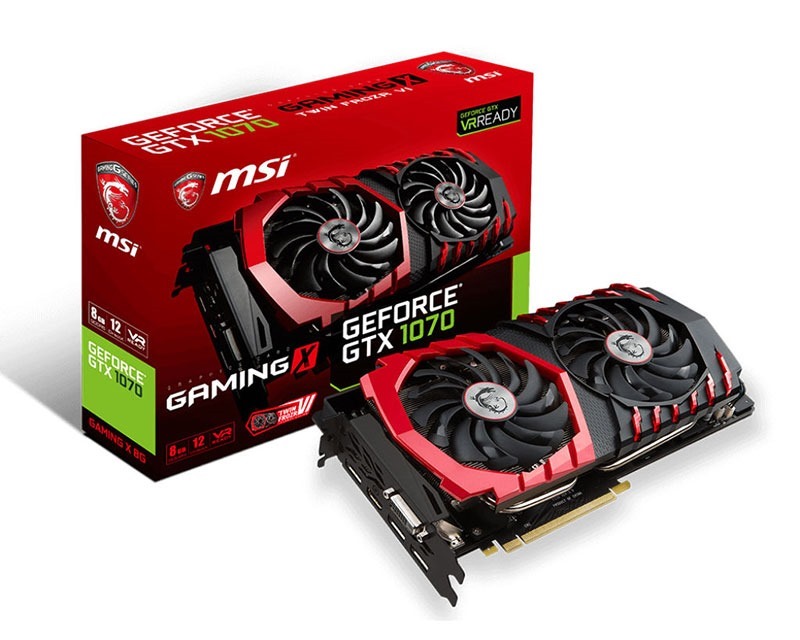 Importantly, it'll let you overclock right out of the box with 3 speed settings:
(OC Mode) Maximum Performance through higher clock speeds and increased fan performance: 1797 MHz / 1607 MHz / 8108 MHz
(Gaming Mode) The best balance between in-game performance and silence: 1771 MHz / 1582 MHz / 8008 MHz
(Silent Mode) The best environment for minimal fan noise: 1683 MHz / 1506 MHz  / 8008 MHz
As with the 1080, there'll also be the Corsair-branded, water-cooled Sea hawk version, which is essentially the reference card, though the extra cooling allows it to be tweaked to the same higher clocks as the Gaming X.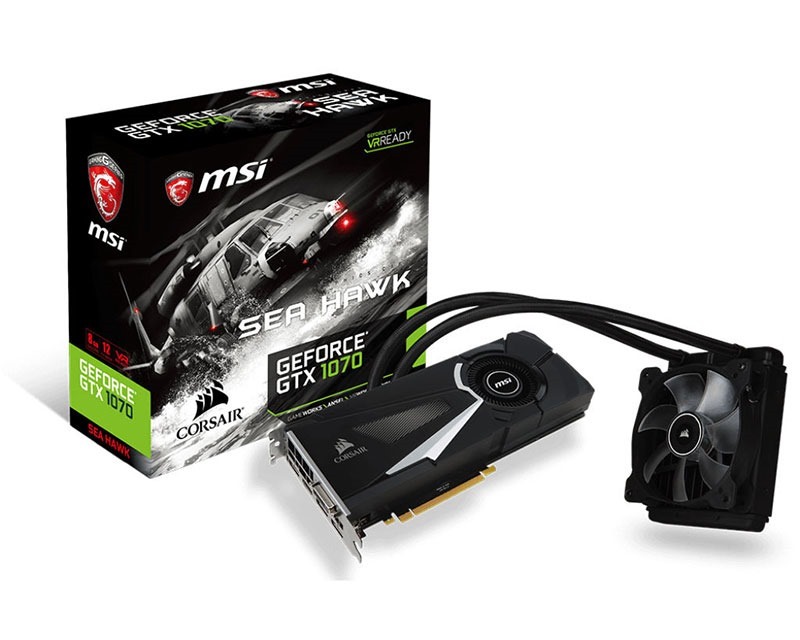 For those of you who don't need extremes or gaudy lights, MSI's Aero cards are pretty close to standard references designs. There is one that's factory overclocked at 1531/1721 MHz and one that's essentially just MSI's reference card; like a slightly cheaper Founder's Edition.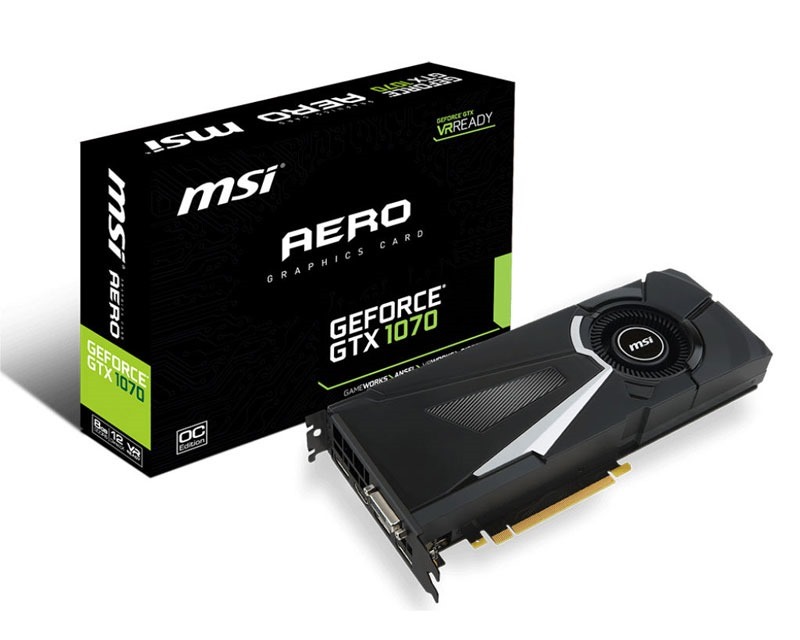 If you're itching for a graphics card upgrade and can't wait for benchmarks, pricing and availability of AMD's Polaris-based RX480, this is the card you should probably look at. The GTX 1070 launches tomorrow, 10 June.
Last Updated: June 9, 2016