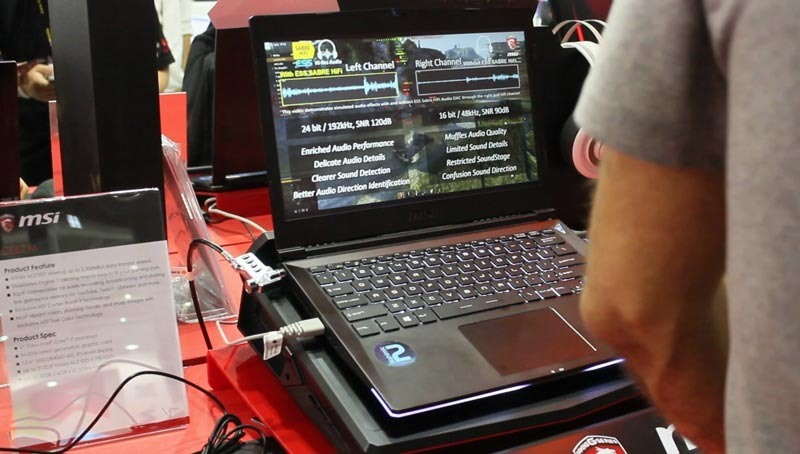 Laptops! I've probably seen about a million of the things in the past week – though a few of them have stood out quite nicely.
The one that's really struck me most thus far is MSI's GS32 Shadow – and it's not even one of the brand new models MSI was showing. Probably because it's something I could actually see myself using – because I have to travel a fair bit for work and lugging around a massive 8Kg Laptop is not a lot of fun when it's 34 degrees outside with a relative humidity of 88 percent which makes it feel like you're perpetually in a hot bath. Yep, that's pretty much been my experience in Taipei. My life would have significantly more pleasant if I had this thing instead.
Weighing just 1.2KG, the GS32 is a pretty capable work machine. With a 6th gen Core i7 CPU and 32GB of RAM, it's a pretty damned good workhorse. It's coupled with a GTX950m, which is an alright graphics card, much like China's wall is just alright – it'll play games, but it's not top-of-the-line cool, and wouldn't be much good for playing new games at a decent resolution.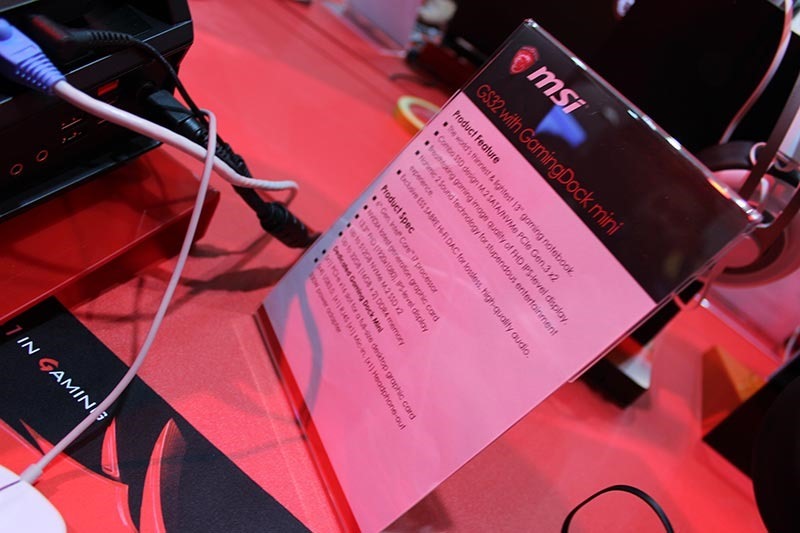 But that hardly matters. When you get home, in this hypothetical situation in which you own one of these babies, you can plug it in to a gaming dock; essentially a full PCI Express housing that allows you to put any GPU of your choice in it, and use that instead. So yes, you'd be able to shove in one of those new shiny GTX 1080's in there, drive multi-displays and game to your heart's content, pushing its video through HDMI or Display port to a better screen. The dock itself also has SATA support for a HDD, and a few USB ports to plug in some decent peripherals.
I…I need this in my life. We'll have information on pricing and availability as soon as we can.
Last Updated: June 1, 2016