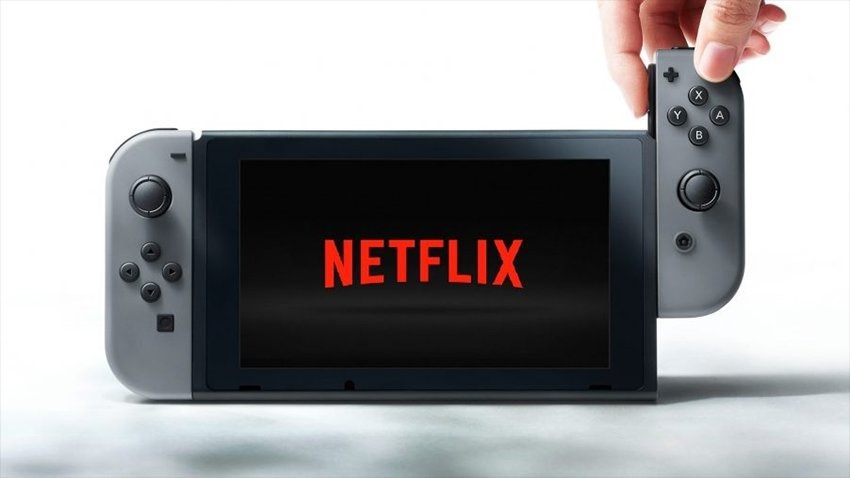 Nintendo's Switch is a wonderful device, that's great for taking your gaming on the go. It's got a lovely, crisp screen, which would make it super for portable entertainment too. It's surprising then, that there are close to no media and entertainment apps for the machine, especially considering how well it sells.
In Japan, you can get an app for their own niconico. In the US, you can download Hulu to your switch, and watch its growing library of content. The one video app that most people are looking forward to? Netflix. It'd be great to have Netflix on the go on the Switch, to watch a downloaded episode of something between gaming sessions.
Unfortunately, it doesn't seem like that's happening. Responding to the question on Twitter, a Netflix customer services representative said that there are no plans for Netflix on the Switch.
Hey there! There are currently no plans for Netflix on Nintendo Switch. We appreciate your feedback on it! *JF

— Netflix CS (@Netflixhelps) January 14, 2018
If this is true, it's certainly disappointing. What makes it even more maddening is that Netflix runs just fine on the Nvidia Shield, which runs on very similar hardware. It shouldn't be too much trouble to port that top the Switch.
Of course, it could just be that customer service people aren't privy to executive decisions, and we'll see Netflix on the Switch sooner or later.
Last Updated: January 15, 2018