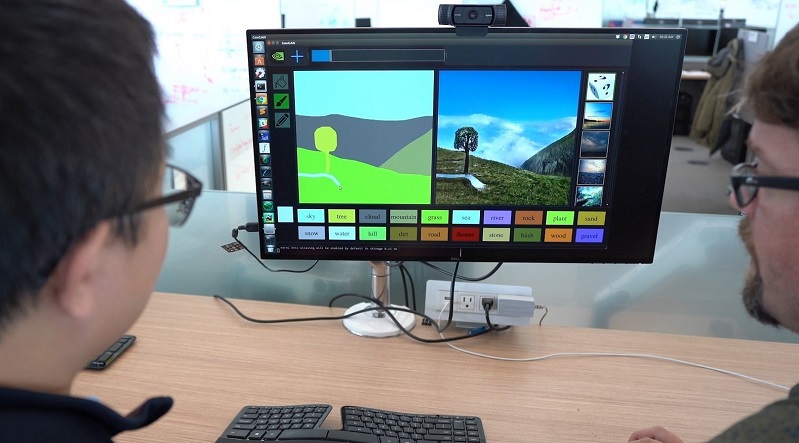 I love animation. Especially detail-rich CGI which somehow makes games and certain animated films that much more engaging. It's not something I could ever do myself though because my drawing skills are terrible. Unless you're looking for a top quality stick figure man, I think I've got that one aced. Anything requiring actual detail, realistic proportions or even colour and you're best to look elsewhere.
It appears my dream of being a Michelangelo may soon come true though as some new prototype software from Nvidia is using a combination of pre-rendered artwork and artificial intelligence to turn quick doodles into some beautifully scenic artwork. Using a type of AI model known as a generative adversarial network (GAN), the software gives users what Nvidia is calling a "smart paint brush." This means someone can make a very basic outline of a scene (drawing, say, a tree on a hill) before filling in their rough sketch with natural textures like grass, clouds, forests, or rocks.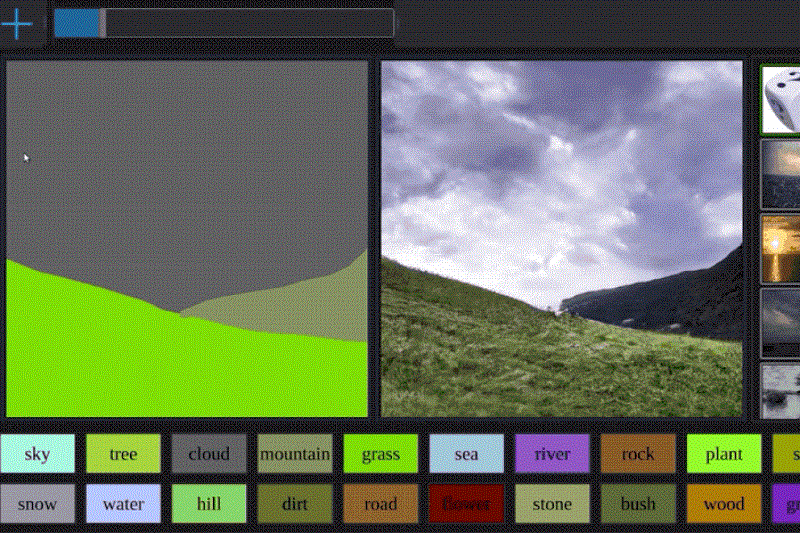 The idea is not exactly a new one, as we have seen Google turn doodles into clipart before, but nothing with the detail of this new software and while it's not quite picture perfect yet it shows the technology is moving in the right direction and soon everyone will be claiming to be an artist when really it is just AI doing all the work for them.
It would be interesting to see this software evolve and how it will change the animation and CGI space. While I don't expect it to replace artists entirely, it does mean teams could at least start rendering objects and landscapes sooner and then just leave artists to do the real touch-ups, essentially speeding up the laborious animation process.
And possibly allow me to bring my own comic book creation "Badly Drawn Boy" to life.
Last Updated: March 20, 2019