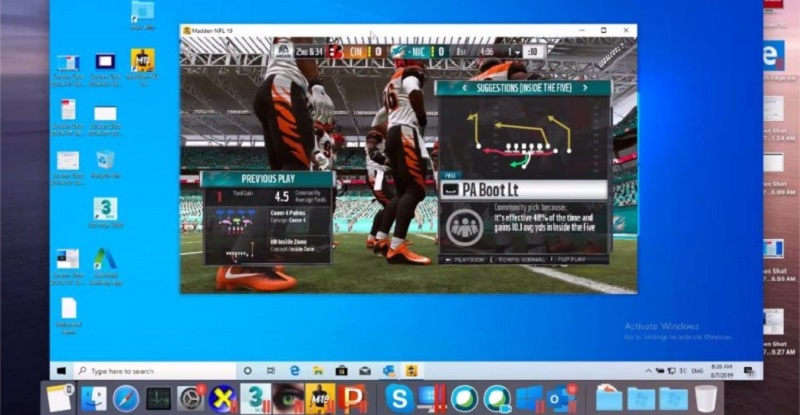 Some people want the best of both worlds. They want the build quality, durability and efficiency that an Apple Mac provides, but the benefit of Windows so that, you know, it can actually run things. Seriously, while most software does cater for both Windows and Mac, there is still a great deal that is optimised for Windows, which is why virtualisation has become so popular.
A big problem with most virtualisation software, however, is that they don't cater to the software that most of us want to run on our computers – games. And by games, I don't refer to Solitaire, but proper AAA 3D games that you can boast to your Mac loving friends about. The reason for this is because of incompatibility with graphics engines, hardware and the obvious performance issues prevalent in virtualisation. It looks like the playing field might be levelling out on that gaming front a little as Parallels Desktop, the virtualization software that allows you to run Windows on a Mac alongside macOS, now offers DirectX 11 support. It uses Apple Metal, meaning it can render 3D graphics up to 15 per cent faster.   
The new functionality comes as part of version 15 of the software, which MacRumors notes will also add support for Catalina's upcoming Sidecar feature, as well as improved drag and drop and Apple Pencil support. No virtualisation software will ever be able to match the performance of running games natively so games will still run better on a Windows machine than they would on a Windows machine, but I'm sure for many Mac users, the ability to just drink the same gaming Kool-Aid as their PC loving counterparts is good enough.
Along with better gaming performance, Parallels Desktop 15 improvements also mean that the software can open Microsoft Office apps up to 80 per cent faster and supports a wider range of non-gaming applications including Autodesk 3ds Max 2020. Beyond DirectX 11 support, Parallels Desktop 15 will also support macOS Catalina's new Sidecar feature to enable the use of Windows apps on an iPad when you're using it as a second screen for your Mac, with improved Apple Pencil support. 
So, if you are one of those people who is happy to splurge out on getting a Mac when the same money can get you a faster Windows PC, but somehow still want to run the same apps and games well then Parallels Desktop 15 is for you. You can purchase the virtualisation software for a one-off cost of $99.99 (R1500), or if you have an older version of the software, then you can upgrade for $49.99 (R750). It is extra money to spend, but if you can afford a MacBook you can probably afford to pay for this too.
Last Updated: August 15, 2019