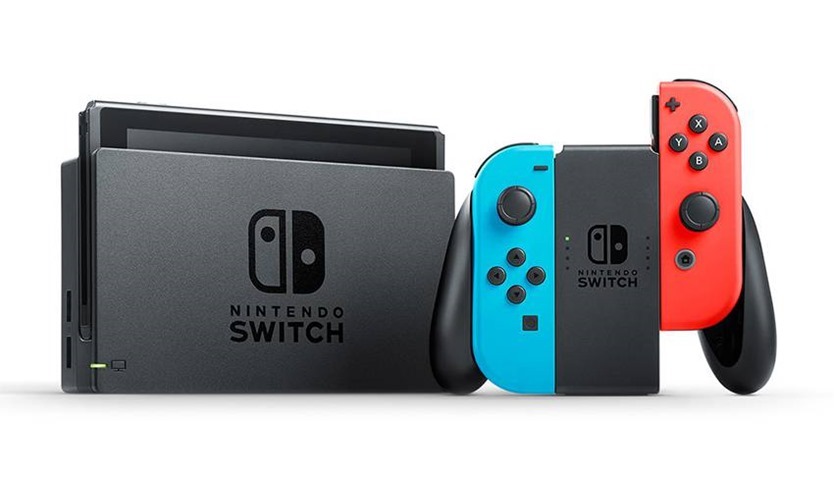 Nintendo's Switch is the gaming industry darling right now. After the dismal failure of the company's last home console, the beleaguered Wii U, Nintendo needed to hit a home run with their hybrid handheld. A few design issues aside, they've knocked it out of the park – delivering a system that allows home-console quality games to be played from the couch, or on-the-go.
It really is such a marvel, that I opt to get multiplatform games on the system, even though there's a discernible power gulf between the Switch and my other gaming systems. It's also reversed Nintendo's fortunes, very nearly bringing its market cap to levels last seen in the days of the Wii. So emboldened is Nintendo by its success, that there are reports that the company will sufficiently ramp up production to push up to 30 million of the things out in the next financial year.
It's also home to several of the year's best games, including The Legend of Zelda: Breath of the Wild, Super Mario Odyssey, and Mario + Rabbids Kingdom Battle. It's for these reasons (and more!) that Time Magazine has named the Switch as its top tech gadget of the year. To win that accolade, it's bested the Xbox One X, the Apple iPhone X, Microsoft's Surface Laptop and Samsung's Galaxy S8.
Says Time:
"For about as long as game consoles have existed, players have had to choose between gaming in front of a TV or holding a tiny screen in their hands while out and about. Not so with the Nintendo Switch, the first console that's truly designed for both at-home and on-the-go entertainment. The Switch consists of a tablet with a 6.2-inch screen with slots for attaching Nintendo's Joy-Con controllers on either side, turning it into a handheld video game machine. But when you're at home, you can slide the slate into a dock that hooks up to your TV and play it like a traditional console. That "play anywhere, anytime" approach, combined with a stellar games roster, from the recently launched Super Mario Odyssey to The Legend of Zelda: Breath of the Wild, makes the Switch a true knockout."
To quote myself unashamedly:
Here's my unofficial, super awesome holiday gifting guide: Buy somebody you love a Nintendo Switch. Even if that somebody is you.

— Geoffstroke (@WobblyOnion) November 15, 2017
Last Updated: November 21, 2017