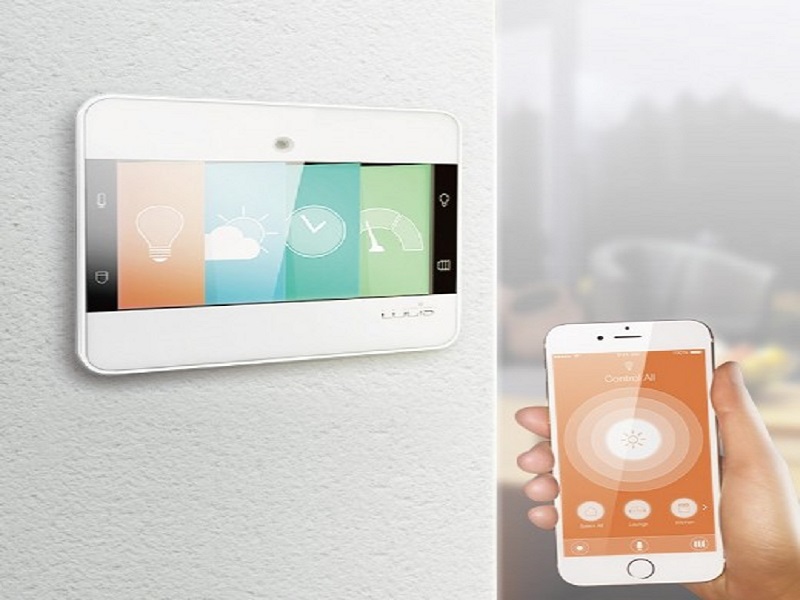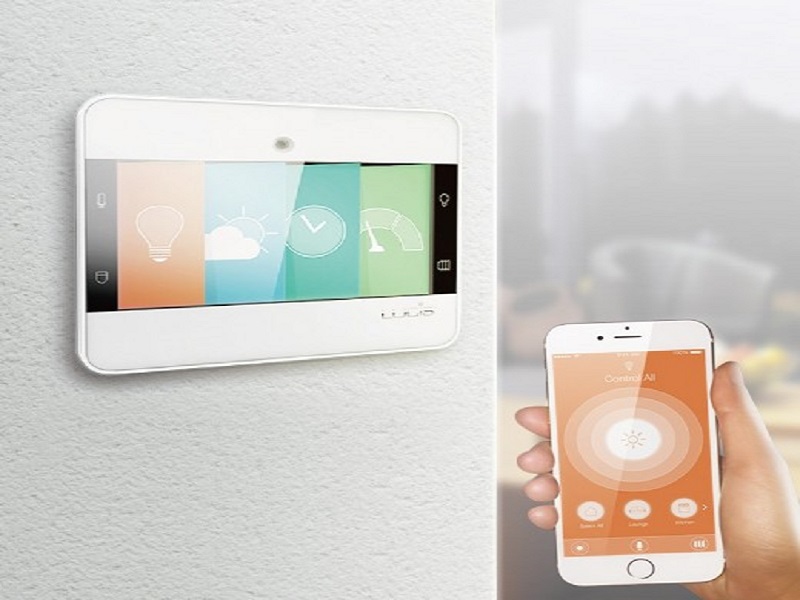 My very first programming job was in the field of home automation and even though I have since moved on to other industries, I still have a big interest in it. In particular, how technology of today through the use of Wi-Fi has also made the idea of an automated and smart home that much more affordable and closer to reality for the average person. A welcome change from what was essentially a market for the filthy rich.
The biggest thing holding the industry back though is that homes typically need specialized systems that have to be wired to a centralized server which you can then connect to remotely from your Mobile phone or a touch pad somewhere. Technology like this is not only expensive, but requires exerts to come in and wire it for you, only adding to the cost. Sadly, despite how common sci-fi movies make it seem in the future, it always feels a step too far away. NuBryte has a solution to this problem called the Touchpoint All-in-One Family Hub that they hope will simplify this whole process.
The Touchpoint is essentially a touch-panel hat can easily automate an entire room by simply replacing your light switch with it. The device will then automatically open up your home to a host of features driven by the hub itself and allow you to control it directly from any mobile device or even your voice: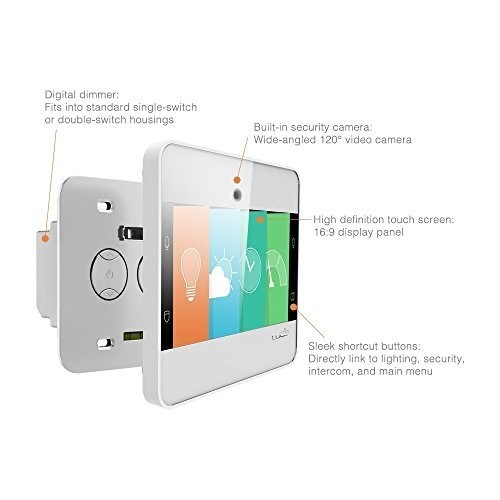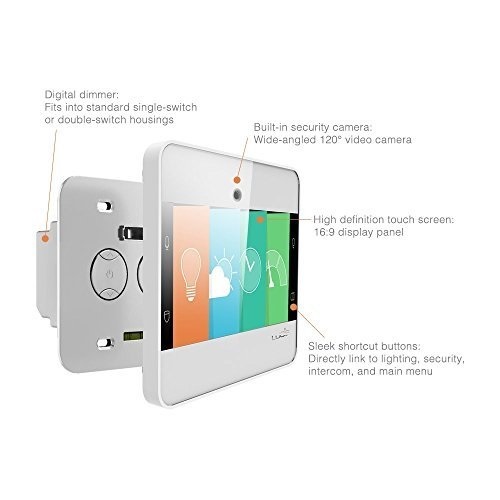 ALL-IN-ONE HOME AUTOMATION: Make your house a smart home in minutes, one room at a time. Simply replace your light switch with NuBryte Touchpoint. You can then connect to a room from any NuBryte console, or remotely via Nubryte's App.
HOME SECURITY: Detract and deter with a 100 decibel siren and flashing overhead lights. Instant video alerts to your phone when triggered (with NuBryte App). Built-in wide-angle camera and advanced motion detection up to 30'.
SMART LIGHTING: Touch-Free light control, and 5 easy-to-use lighting automation and digital dimming modes. Motion-based on/off, Morning Wake Up, Bedtime dimmer, Night light and Vacation lights. The device works with all standard dimmable bulbs.
INTERCOM: Combine 2 or more Touchpoint consoles for an instant home intercom system using your home Wi-Fi.
LIFESTYLE FEATURES: Indoor/Outdoor Temperature & Humidity, 5-Day Weather Forecast, Calendar, Notifications and Event Alerts, Energy Monitoring.
VOICE CONTROL: Integrates Amazon Alexa voice control with Echo, Dot, and Tap!
Below is an actual review of the device in action:
It sounds a lot simpler than it probably is. Wiring a light switch is simple enough, but rooms with multiple circuits likes living rooms might be a little more complex. I would also like to see if it's possible to extend your light wiring across different rooms to see if you can wire multiple rooms into one panel. The review above only shows two light switches, but I would like to know what the limit for these switches are for one hub.
The solution certainly removes the complexity in setting up an automated system in your house, but if you want to replace every single light switch or automate every room in your hose, it will cost. Currently the NuBryte Touchpoint hub retails on Amazon for $249.00, which could mean one of these babies could cost anywhere between R3000-R10000, depending on where the Rand ends up in the next few months. If this is something that interests you and you have that kind of spare cash lying around, this might be something to get now, before the exchange rate gets any worse.
I wouldn't mind trying this out, but as I don't have the cash I would need to arrange for a review unit that will then just never get returned. Don't call it stealing, its more like extended borrowing.
Last Updated: April 10, 2017