If there's one thing that defines our modern digitally connected civilisation, it's that privacy and identity are the cornerstone of the way we function; to participate in any sort of above board commercial enterprise, like shopping online, Google searching or entering a competition, you need to give your name and identify yourself. Most people are fine with this sort of arrangement, as permission is asked and parameters set, not taken.
Opt-in, not opt-out, basically.
The issue that surfaced this current weekend is around NVIDIA's Privacy Policy and their, at best, lack of transparency, and at worst, grossly negligent behaviour regarding handling user data.  It's an issue that was reported as far back as July by CanardPC Hardware, but only recently it seems to have found some traction with the public (i.e, reddit) through a MajorGeeks article.
The issue that's got privacy centric peoples' backs up is that a Telemetry monitoring service (for those who don't know what Telemetry is) has been bundled in GeForce Experience 3.0  software, basically sending information back to NVIDIA; some of the usual stuff (but no less worrying) is hardware used and the speed of your GPU, RAM, CPU etc. However, there is a more nebulous collection of information regarding your software used (not only games), for how long you use it, when you use it. The cherry on top of all this? CanardPC Hardware showed that this information is being sent in an unencrypted manner, as they were able to intercept one of these logs from their test setup.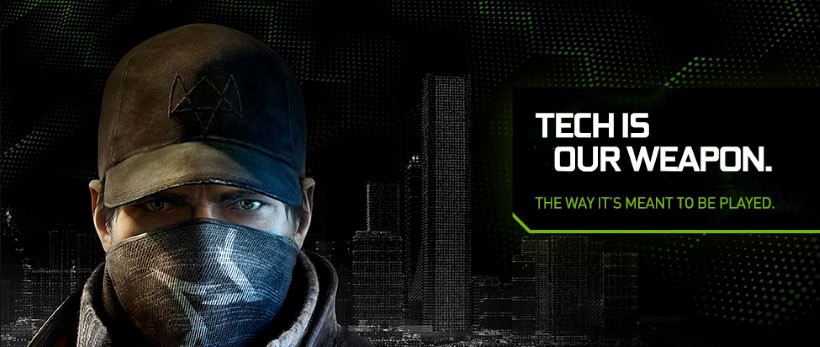 The kerfuffle has major outlets like PCper showing that on their own systems there is an NVIDIA Telemetry Windows Task Scheduler that's been added that monitors "something" once an hour while the computer is active, and at least once a day runs an application that reports that data, i.e, sends it to NVIDIA.
We've not yet reached out to NVIDIA to query this apparent collection of data, which appears to be unencrypted. The issue here is not the collection of data itself, it's the lack of transparency and no clear method to disable it. Looking at the NVIDIA Privacy policy, there are some telling nuggets of what NVIDIA might do with your personal information it might be collecting:
When you use our Services, we may collect "Personal information," which is any information that can be used to identify a particular individual which can include traditional identifiers such as name, address, e-mail address, telephone number and non-traditional identifiers such as unique device identifiers and Internet Protocol (IP) addresses.

We may collect personal information that you or other users give us (e.g. your contact details or your comments or opinions), allow us to receive either through your preferences in your devices (e.g. location data) or browser or from third parties such as social networks (e.g. your public profile information) or through use of our Services (e.g. the pages you visit).
When our identifiable information is, for lack of a better word, leeched, without our knowledge, we get rightfully angry and indignant. Something ethereal and yet empirically identifiable has been, without our knowledge or consent, used, either perhaps nefariously for profit, or casually for targeted products (usually a mix of the two). It's the reason why identity theft is one of the largest sectors of criminality to coincide with the "utopia" of our digital age; identity matters. It can be a valuable thing to have, and profitable thing to use as metadata.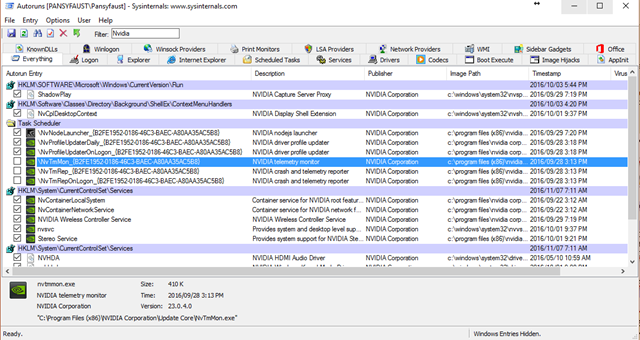 MajorGeeks details a work around to disable the apparent collection of data, and it simply involves downloading and running Microsoft Autoruns, searching for NVIDIA and disabling the offending monitoring service. You can see I've already disabled mine, and you should probably as well until NVIDIA clarifies the situation on what exactly is going on with the data they collect from you.
Last Updated: November 7, 2016