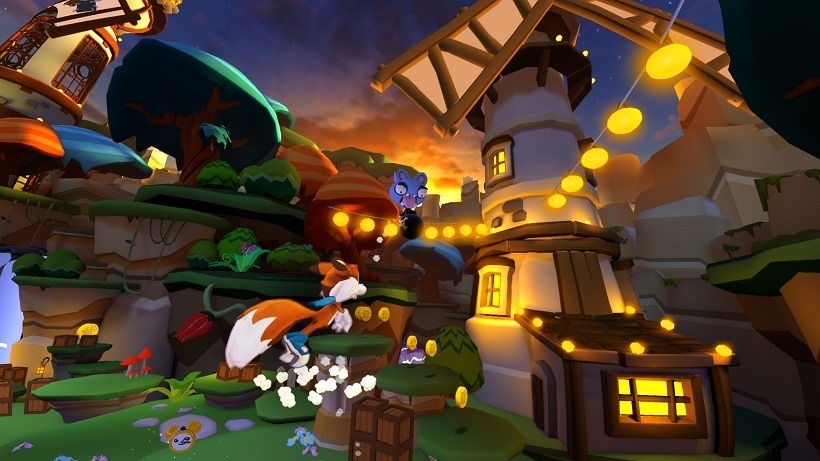 The Oculus Rift might not be having the most steady launch, but when you do eventually get yours you're in for a VR treat. The Rift is a beautifully built headset with some impressive, exclusive launch titles. Titles such as the charming platformer Lucky's Tale, the frantic space shooter EVE: Valkyrie and more. Many of which are already being easily modded to work on the Rift's biggest rival, the HTC Vive.
A little program freely posted on GitHub is allowing for some Oculus exclusive titles to run on the Vive, with Lucky's Tale and the Oculus Dreamdeck being the first two pieces of software successfully ported over to the more motion-friendly headset with ease. The games not only work with the Vive, but work with its additional motion tracking – making experiences like the Dreamdeck actually much better when coupled with HTC's headset.
The software is still in alpha and is slowly adding support for more Oculus exclusive titles, but it's a promising start that seems to require just getting over a single hurdle.
"It works by reimplementing functions from the Oculus Runtime and translating them to OpenVR calls. Unfortunately Oculus has implemented a Code Signing check on the Runtime DLLs, therefore the Revive DLLs cannot be used unless the application is patched."
One would assume that this would set off all sorts of alarm bells at Oculus HQ, but you'd be mistaken. Back in December last year, Oculus founder Luckey Palmer expressed his ambivalence at VR users getting their games to work on other headsets. Blocking such behaviour wasn't something Palmer was fond of, saying it would hurt VR in the long run.
"If customers buy a game from us, I don't care if they mod it to run on whatever they want."
Although I do suspect having Oculus exclusive software run better on a rival headset isn't exactly sitting well with anyone at Oculus. Their Oculus Touch controllers can't come soon enough it seems.
Last Updated: April 14, 2016