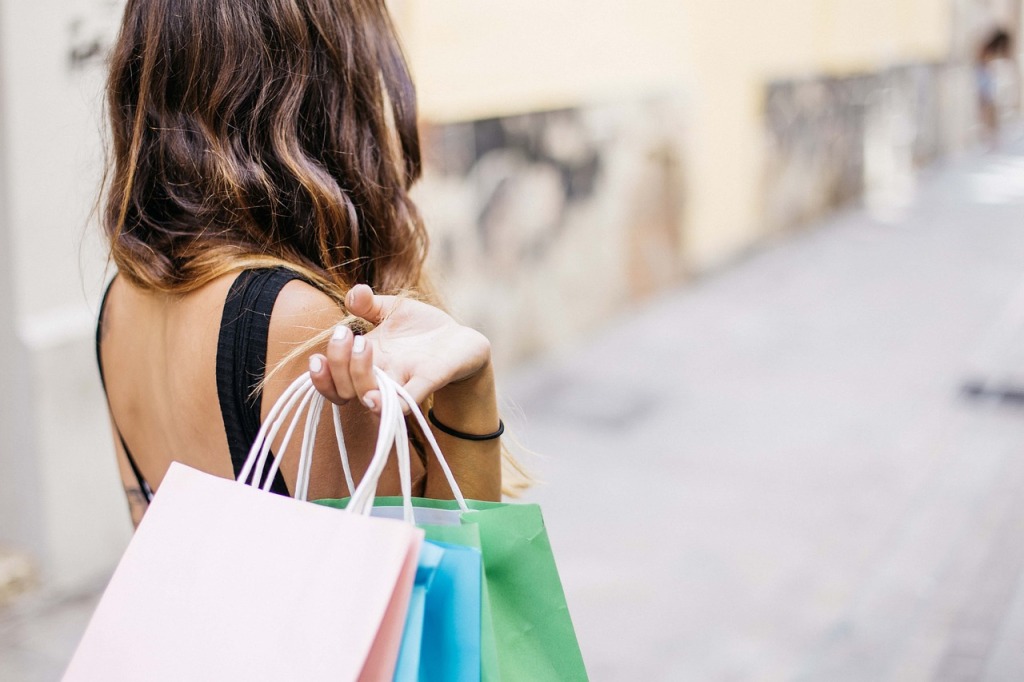 According to recent reports, the size of the online shopping market in 2023 in New Zealand is worth somewhere in the region of $8 billion. It continues to grow and shows no signs of slowing down. The market size growth is calculated by the total revenue generated, and it's expected to increase by 5% by the end of 2023.
If you want more facts and figures about online shopping in New Zealand, you've come to the right place. You can also find out what 'showrooming' and 'webrooming' are and whether these practices are more common nowadays.
Latest stats about online shopping trends in New Zealand
Over the past five years (from 2018 to 2023), reports reveal that New Zealand's online shopping industry has shown a steady market growth of just over 10.5%. One of the main reasons behind the increase is that consumers now prefer to spend more money online than ever before and spend more on goods and services that are considered non-essential.
Examples of items covered by consumer discretionary spending include the following:
Entertainment (for example, spending money at dedicated video gaming sites or playing their favourite online casino games at fully licensed online casinos, such as LeoVegas. It also means paying for a monthly subscription to watch their favourite movies, TV shows, and sporting events on Netflix, Prime, Disney+, or their preferred sports streaming site)
Leisure activities
High-end clothing and other apparel
Automobiles
Durable goods
The businesses that sell 'non-essential' items are often referred to as consumer cyclical or consumer discretionaries.
Improved mobile phone technology and increased internet speeds have made it much easier for people to purchase goods or services online with just a few taps or clicks of a button. Online security is also more advanced than ever, giving online customers even more confidence to conduct online transactions.
More stats and facts about online shopping in New Zealand
In 2023 alone, New Zealand's online shopping industry is expected to grow by just over 5%, and it's recognised as one of the fastest-growing industries. By market size, it's now ranked at number 23 as the largest industry in the country. The online shopping industry grew faster than the country's overall economy.
There are more than 13,000 online shopping businesses in New Zealand, and the two biggest are The Warehouse Group Limited and Woolworths New Zealand Group Limited.
Some other popular goods and services sold online today in New Zealand are groceries and liquor, general merchandise, toys and games, footwear, clothing, furniture, electronic gadgets, computers and software, sports equipment, recreational goods, and personal accessories. People also spend money on cosmetics, fragrances, toiletries, books, newspapers, magazines, housewares, and textile goods, to name just a few.
Revealed: the most common payment methods New Zealand shoppers use to pay for goods and services online
Some of the most secure, reliable and convenient online payment solutions that Kiwis use to pay for goods and services online in 2023 are the traditional methods, such as Visa, MasterCard, American Express and Maestro credit and debit cards. Additionally, many New Zealanders prefer to use Alternative Payment Methods (APMs) to pay for things.
Today's most popular APMs are Digital Wallets (aka Web Wallets, Electronic Wallets/e-Wallets), Direct Bank Transfers, Vouchers, Prepaid Cards and Gift Cards. 'Buy Now Pay Later' is also becoming more popular. Examples of today's most trusted online payment methods include the following:
Alipay
Union Pay
Google Wallet/Google Pay
NETELLER
PayPal
POLi
Samsung Pay
Apple Pay
Microsoft Wallet
Afterpay & Clearpay
What is showrooming, and is it more prevalent nowadays?
In short, showrooming is the act of going to a land-based shop/store or any bricks and mortar building that sells physical items or services to examine the product and its current value before purchasing it at a later date online, generally for much less money.
One of the main reasons why shoppers can purchase it at a much lower price online is because the online store tends to have fewer overhead costs. Since restrictions have been lifted in New Zealand, more people have been able to go 'showrooming,' and this was particularly clear during the recent holiday season.
Showrooming enables consumers to 'try before they buy,' or at least get a close-up look and feel of the product. This is something which cannot be done at online stores. This is great when purchasing certain items, such as a new smartphone or laptop, items of clothing, and so much more.
The reverse process of showrooming is commonly referred to as 'webrooming,' whereby consumers research a product online and perhaps trawl through hundreds of consumer reviews before they actually decide to purchase those goods or services offline at a land-based/brick-and-mortar store. Both showrooming and web rooming are becoming more common than ever before, and they both come with their own unique benefits for the consumer.
Last Updated: July 20, 2023