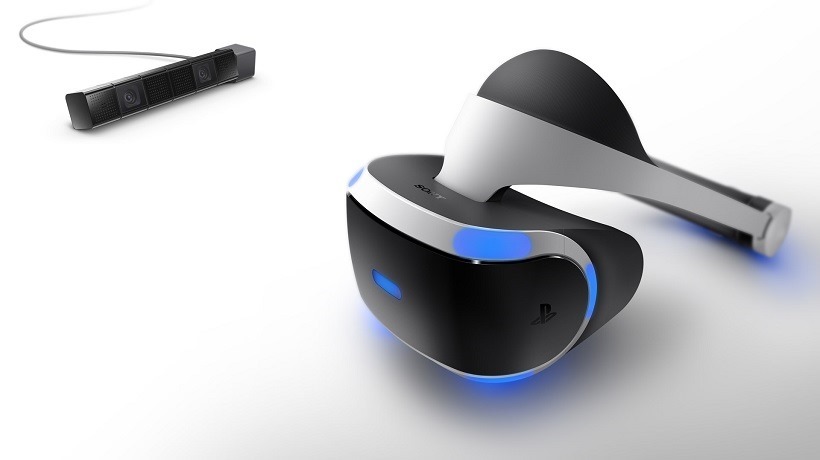 With Oculus and HTC already opening up the doors to orders for their Rift and Vive headsets respectively, only Sony was left to reveal their plans for the first big year of VR. The PlayStation VR headset has been a hot topic ever since the shockingly high price of the Oculus Rift was revealed, with many fearing that Sony wouldn't be able to keep the price low enough. Taking the stage at the Game Developers Conference yesterday, Sony's Andrew House put many of those fears to rest.
The PlayStation VR is the most accessible VR headset coming out this year, and now it's also the cheapest. The PS4-exclusive headset costs $400 at launch, which has been pushed well out of the first half of 2016 and all the way back to October. PlayStation VR won't, however, come with any sorts of accessories, some of which it requires to work. The PlayStation Camera, for example, isn't included – and will be an additional cost if you don't already have one.
The PlayStation VR will come bundled with a Wii-sized processing unit, all the cables and bits that you need to set it up and some improved specs. They're not as high as the likes of the Oculus Rift and HTC Vive, but both of those require much more powerful PCs to function. The full specifications for the consumer version of PSVR can be seen below.
PSVR specs. pic.twitter.com/AlTju9rnXK

— Scott Stein (@jetscott) 15 March 2016
Sony also revealed that 230 developers are working on PSVR, and that the headset will receive over 50 games by the end of the year. Most PS4 titles can also be played with the new "Showcase" mode (which is basically just playing on a VR projector), but it's some of the titles below that will really show off the magic of VR.
Eagle Flight (Ubisoft)
Eve: Valkyrie (CCP Games)
Headmaster (Frame Interactive)
Rez Infinite (Enhance Games)
Wayward Sky (Uber Entertainment)
Rigs: Mechanized Combat League (Sony WWS)
Tumble VR (Sony WWS)
Until Dawn: Rush of Blood (Sony WWS)
PlayStation VR Worlds (Sony WWS)
We're probably not going to get a local price until much closer to release (especially given our fluctuating Rand), which also may come later than October. South Africa isn't listed on the first wave of launch regions, but we also weren't listed for the PS4 either. That happened to launch a fjust a month after the US, so there's hope for the PSVR still.
Either way, it's a clever marketing move by Sony given the caution around VR recently. Will you be taking the plunge?
Last Updated: March 16, 2016