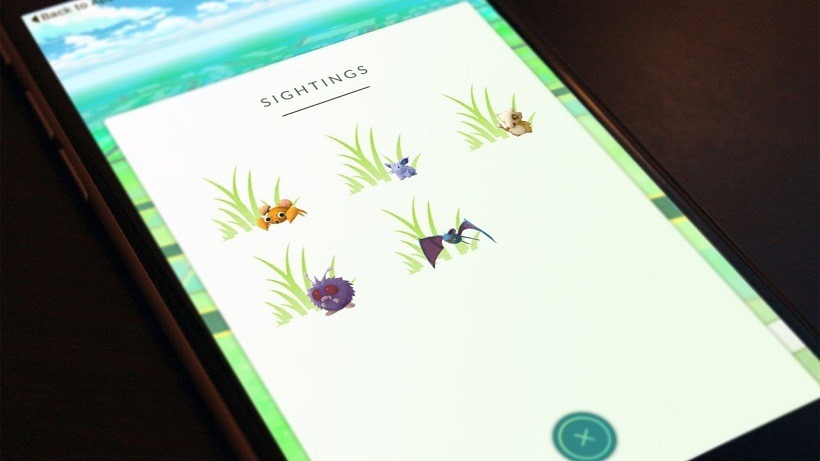 I've been giving Pokémon Go a lot of stick lately. In fact, most of its players have. Ever since Niantic removed tracking entirely from the game and shut down all third-party tracking websites, the game just hasn't been the same. Having to aimlessly wonder around hoping for a rare catch just wasn't fun, and Niantic was fully aware of that. It's what makes the game's latest update so important, even if it is rather exclusive for now.
Among a host of fixes (and additions to make sure you aren't playing while driving), Niantic have implemented the skeleton of a drastically better tracking system for hunting virtual critters. Everyone who grabs the update will see that their "Nearby" tab will have changed to Sightings. They work almost identically, with Pokémon shrouded in grass being nearby enough for capture. The limits of what constitutes nearby is still mysterious (because of course it is), but it's a step in the right direction.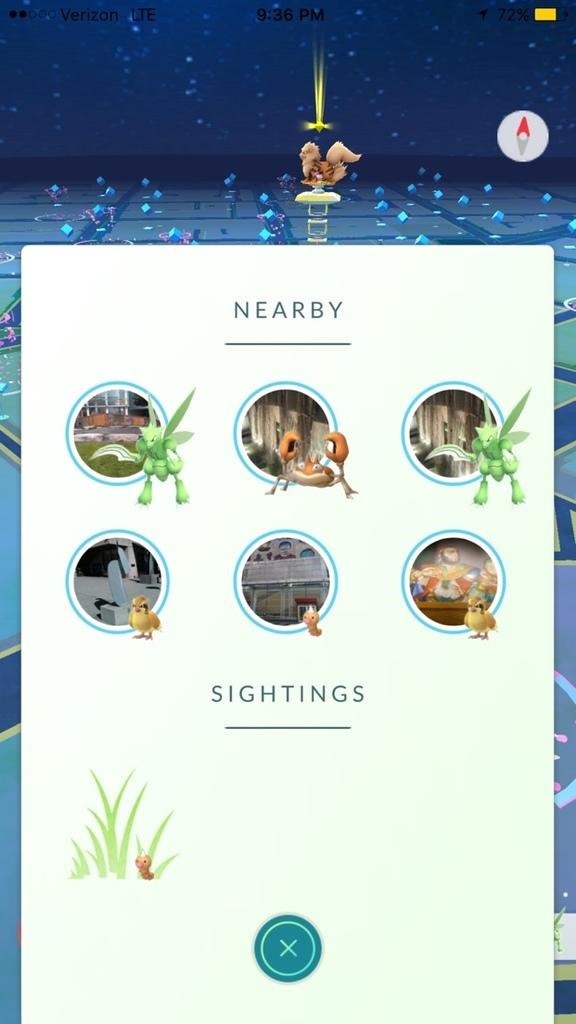 What's more fundamentally important though is the new Nearby feature. Available only to a few people as Niantic roll it out slowly, it appears on the same tab but serves a different function. Users will see a picture or nearby PokéStops and Pokémon that are around a general radius of it. Niantic says that these Pokémon are within a block of the PokéStop, making it almost a sure catch if you happen to wonder in that direction. it's far more directed, and thus helps congregate players at these stops more frequently.
There's also a bunch of smaller features (like the return of battery saving!) included in the full changelog below.
Added a dialog to remind Trainers that they should not play while traveling above a certain speed. Trainers must confirm they are not driving in order to continue playing.
Made improvements to the accuracy of a curveball throw
Fixed a bug that prevented "Nice," "Great," and "Excellent" Poké Ball throws from awarding the appropriate XP bonuses.
Fixed achievements showing incorrect Medal icons.
Enabled the ability for Trainers to change their nickname one time. Please choose your new nickname wisely.
Resolved issues with the battery saver mode on iOS and re-enabled the feature.
Added visuals of Team Leaders Candela, Blanche, and Spark.
We're currently testing a variation of the "Nearby Pokémon" feature with a subset of users. During this period you may see some variation in the nearby Pokémon UI.
Minor text fixes
Niantic hope to roll out the extended tracking to more players soon, but stress that the system is still in testing. It's likely that when it does go global, it might be radically different. But right now the response to it is positive, and it's exactly what Pokémon GO needed right now.
Last Updated: August 10, 2016