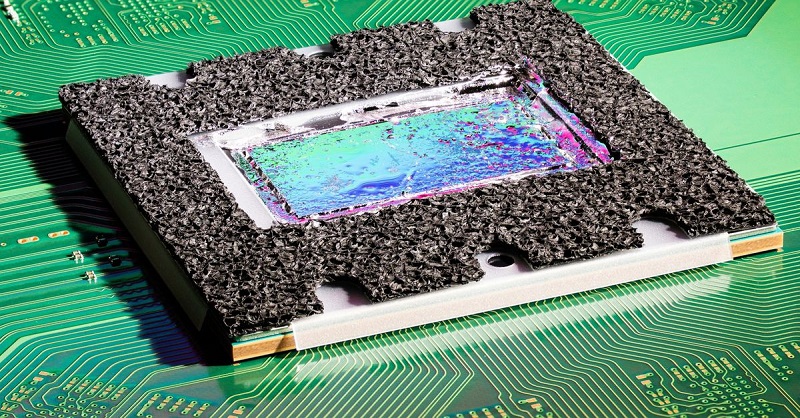 The PlayStation 5 is proving to be yet another massive success for Sony, thanks to its ability to produce gorgeous visuals across a variety of games. As much as those incredible ultra high-definition visuals impress though, the real beauty lies inside the console.
While it might be something most of us will never want to pry apart lest we void our warranty, there is no mistaking that smart little processors inside the PS5 allow it to perform remarkable feats of processing.
And thanks to photographer Fritzchens Fritz, who has developed an expertise for photographing processors (imagine that for a job), we now get a more detailed look at the chip that powers everything. As seen with some incredible magnification and beautiful lighting effects, of course:
Yes, the PS5 hardware is a true thing of beauty, and Fritz's expertise makes it look even more beautiful than ever. It might not mean much to many, but the incredible detail contained within these small chips and just what they are able to achieve is truly mesmerising in itself. Real chip enthusiasts should be excited by this portfolio.
I would like to take my own PC apart and see if I can make my PC components look as good as these photos do, although I fear I would probably drop the camera trying to get too close and break something in the process, so I'm going to just keep admiring it from outside the case.
Last Updated: February 17, 2021