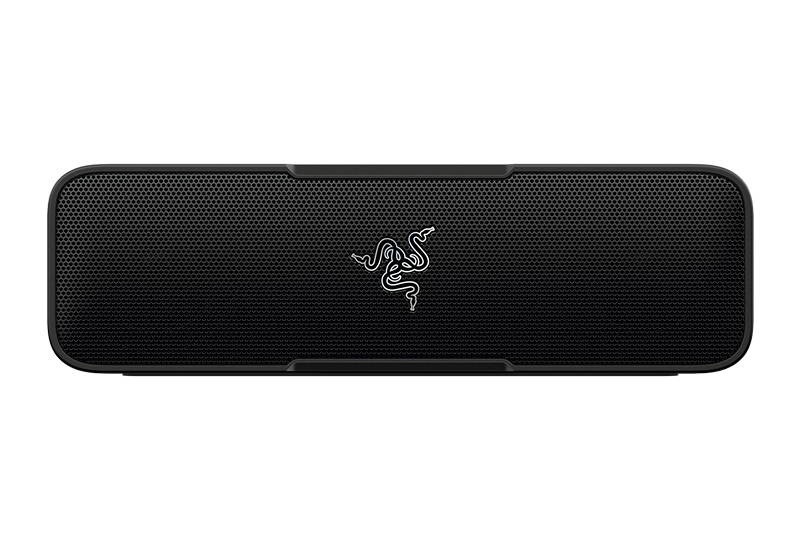 I've become increasingly interested in little Bluetooth speakers. I like being able to listen to music all over my home, without having to ramp up the volume on my AV set and they're great for putting on a few tunes while I'm busy in the kitchen or doing some housework (I'm a modern man, maaaan!). Mostly though, I love how manufacturers are stuffing more and more meaningful technology in to smaller and smaller physical dimensions.
If you're aware, gaming peripheral manufacturer Razer's gone on a big push to take over the home, and one of the products they released in that quest is its Leviathan, a 5.1 sound bar that pushes out some seriously thunderous sound. And now, through a feat of magic – almost as if they've stolen Rick Moranis' shrinking machine, they've got a diminutive version of that audio system.
The oxymoronic Leviathan Mini. Looking for all the world like a miniaturised version of that sound bar, the Leviathan Mini packs a serious punch. I wasn't actually prepared for how much of a wallop this tiny little speaker produced.
What's it look like?
As you'd expect with Razer products, it promises a certain premium quality right from when you open the box. Slide the thing open, and you've got the nestled speaker. Take off that, and you've got a look at the accessories that accompany the device: an assortment of wall plugs for the USB charger (that puts out an impressive 2.5A), a micro-USB cable, and a far-too-short 3,5mm audio cable. It also comes with a handy-dandy carrying sleeve, and a rubber base to keep it from slipping about.
As for connectivity, there are options for 3.5mm audio, Bluetooth (Version 4.0, in case you're wondering) and the unusual addition of NFC-Bluetooth connectivity. If you have a suitably-specced Android phone, you're able to connect to the speaker just by brushing your phone up against the little NFC icon and it'll connect your phone to the speaker…via Bluetooth, which you could have just done anyway. If you don't want to use Bluetooth you can just use any audio device sporting a 3.5mm output.
The 54 x 185 x 55mm, 538g Leviathan Mini sports two front-firing, 45mm drivers and one passive radiator on the back, which helps give it that bass-boosting push. On the top of the thing you've got simple volume controls.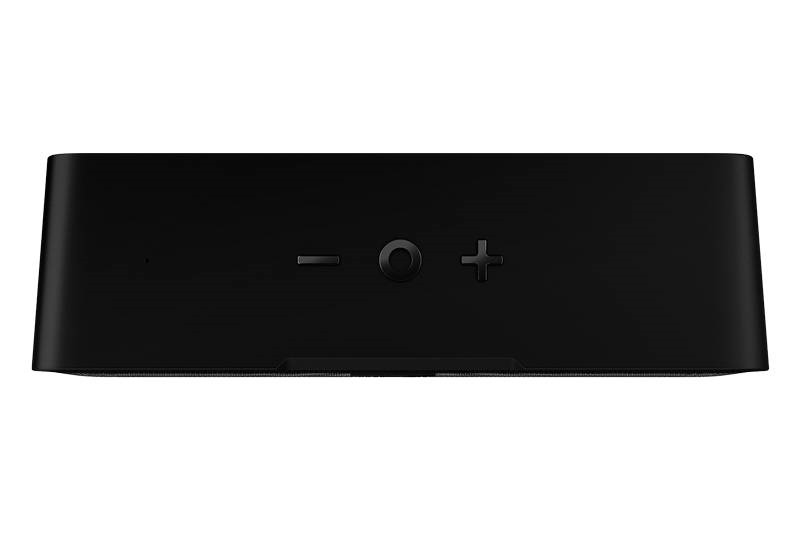 It all looks very nice, but how does it sound?
Well, bloody good actually. I fired up a selection of my favourite tracks for testing audio. While the Leviathan Mini didn't quite pick up the low hidden rumbles in the intro to Massive Attack's Unfinished Sympathy, it did a pretty good job reproducing Shara Nelson's high-range vocals. The bass reproduction was, in general, pretty impressive given the speaker's size, something that was demonstrated ably using Bela Fleck and the Flecktones' Flight of the Cosmic Hippo and again by Portishead's Mysterons. Both tracks rumbled along beautifully – though at high volumes the bass can be overwhelming.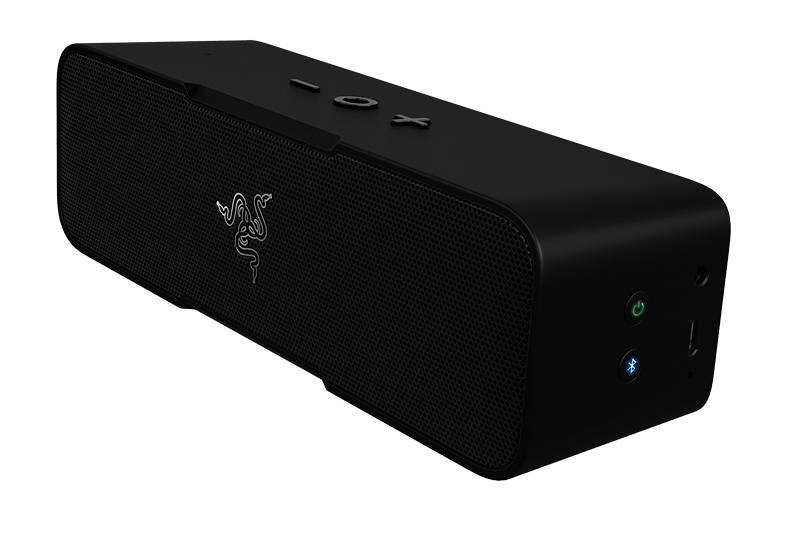 I also played another perpetual favourites for testing audio; The Eagles' live version of Hotel California from Hell Freezes Over. The crisp highs of the initial guitar work, followed by those bongo drums is magical listening, and it's capably reproduced by the Leviathan Mini. That same sort of clean and crisp audio on Steely Dan's Hey Nineteen sounds equally impressive on the Leviathan Mini. For a bit of balance, and to add a bit angry screamy stuff, I listened to Lamb of God's Laid to Rest.
There are a few minor issues with clarity of mids and highs, and the lows can get be a little too pronounced (requiring quite a bit of EQ tweaking if you want it to sound at its best), but I'm damned impressed considering the size and portability of the speaker.

What else?
Off a four (ish) hour charge, you can expect to between 8 and ten hours of use from the Leviathan mini at moderate to high volumes, which is more than adequate for a speaker of this nature. If you have the cash, you can also synch two units together, and then switch up their channels if you wish, using them as left and right speakers. As I wasn't sent two units, it's something I've unfortunately not been able to test.
The device is also equipped with what Razer calls "Clear Voice Capture" technology, so you can use the thing as a speakerphone for your tethered device, if you're in to speaking at little boxes. I also tested the device as a laptop speaker for watching a movie (The Princess Bride, if you must know), and it did an admirable job – though it's really best suited for portable music.
Here are the specs at a glance.
• Dimensions : 54 mm / 2.12 in. (L) x 185 mm / 3.34 in. (W) x 55 mm / 2.16 in. (H)
• Weight: 538 g / 1.18 lbs.
• Battery: 2600 mAH rechargeable lithium-Ion battery
• Bluetooth wireless range: 10 m / 30 ft.
• Combo Play wireless range: 4 m / 13 ft.
Speakers:
• Total power output: 24 W (12 W x 2)
• Frequency response rate: 50 Hz – 20,000 KHz
• Drivers: 2 x 45 mm / 1.77 in with Neodymium magnets
• Passive Radiators: 2 x 40 mm / 1.57 in x 70 mm / 2.75 in.
• Impedance: 4 ?
Microphone:
• Omnidirectional microphone with Clear Voice Capture® technology
• Size: 4 mm / 0.15 in.
Last Updated: April 19, 2016
Razer Leviathan Mini

As you'd expect with anything bearing the Razer brand, the Leviathan mini isn't cheap, coming in at a local RRP of R3499.95 . That's a lot of money for a little speaker, but it' a little speaker that packs a massive, impressive punch.